A Brick or a Swish? NBA 2K10 360 Review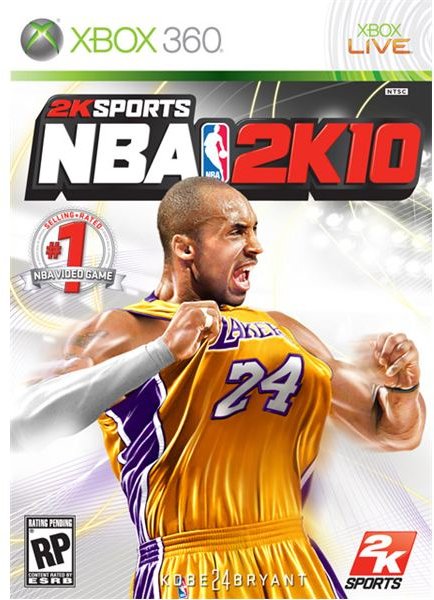 Gameplay/Controls (2 out of 5)
The controls seem overly complicated, the Xbox Controllers has like eight buttons (excluding the start and select buttons), and that apparently was enough for the game's developers. While the controls aren't terrible once you get used to them, it just feels like 2K Sports was trying to do too much.
In order to execute a dunk or layup with the "shot stick", you have point the right thumbstick while holding turbo in a specific combination. It may not sound overly complicated, but there are 15 possible combinations for various dunks, layups and other miscellaneous shots. Once you get it all down, it's not that bad, but when you first pick up the game is extremely tedious. Just stick to the default controls.
Also, if stealing is part of your defensive strategy, be patient as you often either miss like a poorly-timed hit stick in madden or you'll foul the opposing player. The one thing you won't do, unless the timing is perfect, is actually hit the ball loose. Also, hitting 'Y' executes a hopstep, just avoid this as if you're close to an opposing player its going to stop your momentum and you're going to get called for a traveling violation.
My favorite aspect of gameplay is the ability to quit, save and return to a game later. Some Madden titles on the original XBOX boasted this feature and its fantastic if you're in the middle of an epic game and something else comes up.
Graphics/Presentation (5 out of 5)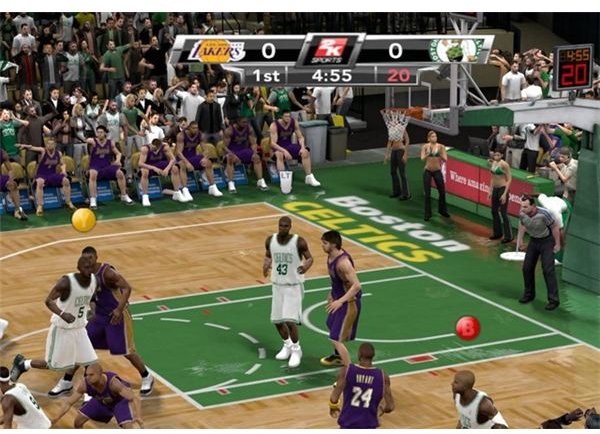 As expected, the graphics are phenomenal, the players, coaches, fans and arenas all look superb. Interestingly enough, the cheerleaders are poorly animated when compared to everything else, but that doesn't come close to detracting from the graphics.
The presentation is realistic and well-done. Typically, such as in Madden, commentary is usually the one caveat of the broadcast-like presentation of a sports title. However, here the commentary, is actually pretty decent.
The menus are weird and oftentimes you'll figure merely pressing 'start' or 'A' will allow you to proceed to the next logical option, typically a game, however, more often than not, you'll need to bring up a menu via the right stick which provides with more choices than you typically want or need.
Game Modes (4 out of 5)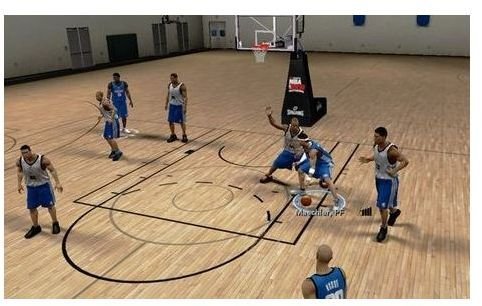 This is easily one of the stronger suits of the game. The modes are fantastic and are a clear upgrade over previous entries in the series. Easily the best of the new modes is the My Player feature.
It's basically a create-a-player mode and two major things that stand out in this mode are that you only create your specific player which is bittersweet - it creates an added sense of realism, but obviously you want to maximize your player's time in the game. Thankfully, the game allows you to simulate parts of the game where your user-created player is on the bench. This is a definite plus given that when you're player is benched; you have absolutely no control of any aspect of the game.
NBA Today is an interesting new mode where you play real matchups given on current news and stats. While its a creative way to use newer stats, its basically just a 'play now' mode with roster/news updates.
Also, franchise mode is back however its even deeper before as it utilizes the NBA Development League and new player progression. Apart from being more deep and expansive, the new aspects, including a real-time practice option add to the realism as well.
Taking Your Game Online/Anniversary Celebration (3 out of 5)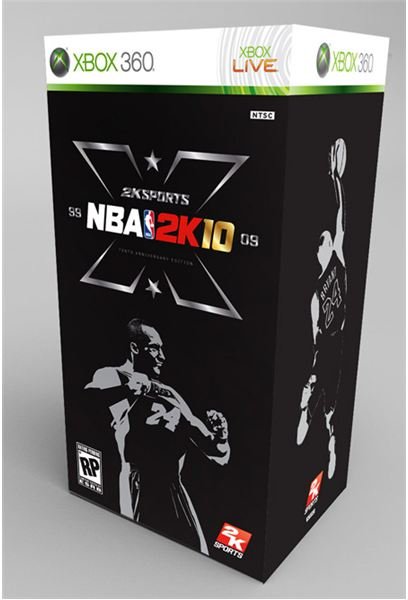 The online mode is smooth and accessible. One interesting thing of note is the 'Gold Room' which is essentially a LIVE VIP lobby. Unfortunately this added feature is only available on the special anniversary edition of the game. Apart from this, the online mode is fairly basic.
Also, the VIP room is the only worthwhile aspect of the annivesrary edition that is unless you want a commemorative DVD and a bunch of Kobe Bryant stuff.
Final Thoughts (3 out of 5)
While the game has great sound and visuals as well as some new and original game modes, glitchy gameplay, merely sufficient controls and the overly skilled AI make this game average at best. If you're on the fence of which basketball game to purchase on the 360, I'd suggest renting both. There is also unlikely to be any significant differences between the 360 and PS3 version of the game. With a few adjustments here and there, 2K10 would have easily had the edge over NBA Live 2010.