WWE SmackDow vs. Raw 2011 Preview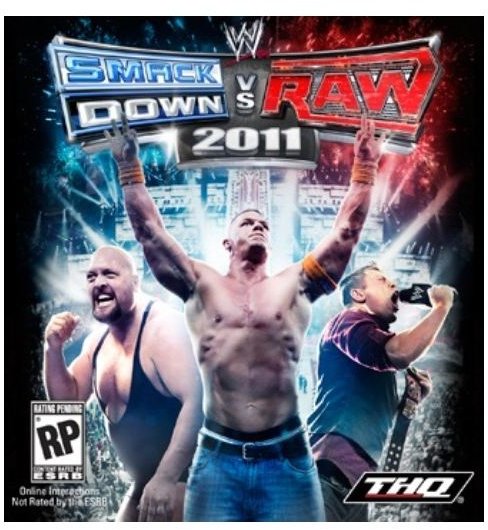 WWE's Finest Return - WWE SmackDown vs. Raw 2011 Preview
In 2000, the WWE SmackDown! series created a legacy that no other promotion, be it WCW or TNA, has been able to imitate since. By featuring the top names in the WWE, great grappling gameplay, and a bevy of playable modes, WWE SmackDown vs. Raw as it is now called has managed to keep fans of the wrestling promotion entertained for years.
Along the road, the series has hit a few bumps, but THQ and developer Yuke's have managed to keep players coming back for more. Last year's SmackDown vs. Raw 2010 wasn't a huge leap forward for the series, but it did fix some minor problems that had hampered the series before and introduced Story Designer, arguably the greatest addition to the series in years. This year WWE SmackDown vs. Raw 2011 looks to improve on the formula of its predecessor and take the series to new heights.
Improved Mechanics, Realistic Physics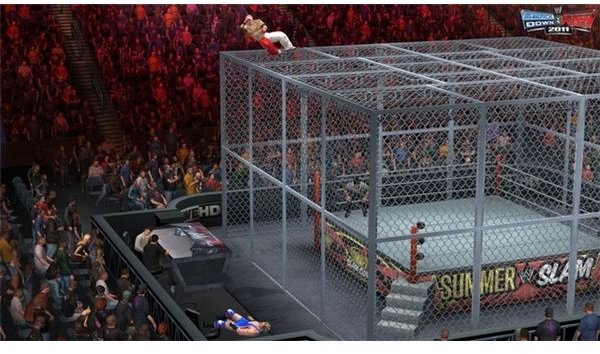 In the past, WWE SmackDown vs. Raw was plagued with clipping and collision detection problems. While issues like these will most likely pop up every once in a while in this latest installment, the game's E3 demo showed that THQ and Yuke's were really working hard to fix some of the bugs that have hampered the series in the past. Collision detection doesn't seem to yield awkward results this time around and everything connects much smoother.
Additionally, the game's physics have been revamped to feature more life-like animations. Ring ropes react realistically when wrestlers brush against them and the Superstars' muscles flex impressively as they perform moves and taunts. It goes without saying that this is a very nice touch, and it is something fans will appreciate. The series has taken a more simulative approach over the years, and these tweaks definitely add a great level of realism.
Gameplay Modes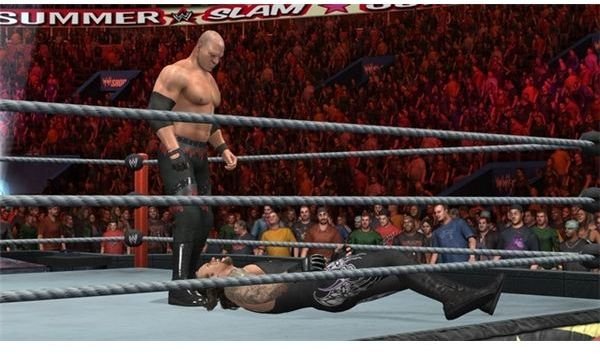 WWE SmackDown vs. Raw has included a large assortment of modes for gamers to engage in, and SmackDown vs. Raw 2011 will be no different. Cage, Royal Rumble, Last Man Standing, Hell in a Cell, Elimination Chamber, and Extreme Rules are just a few of the match types players can participate in.
Add to that Road to Wrestlemania mode, which will feature separate stories for Chris Jericho, Christian, John Cena, Rey Mysterio, and Randy Orton. This time around, you are no longer bound to a forced progression of matches. That's right, you can actually roam freely backstage, interact with other wrestlers, and engage in sidequests. There will also be a mode called Versus the Undertaker, where you can take Dolph Ziggler, Kofi Kingston, John Morrison, R-Truth, or a created grappler to Wrestlemania to end the Phenom's undefeated streak.
Lastly, it should be mentioned that Story Designer and Create A Finisher modes return, this time with more options and the ability to create branching paths in the former. And if you're really feeling creative, you can play around with the new Match Creator mode, which will allow you to tweak the rules and environments of your matches in three easy steps.
WWE SmackDown vs. Raw 2011 Preview - This is Your Moment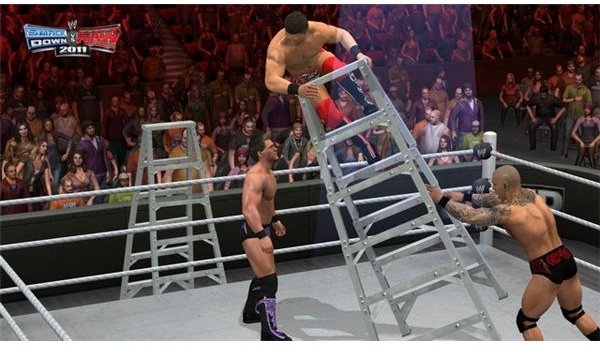 The tagline for last year's SmackDown vs. Raw was "It's Your World Now." While Story Designer mode certainly made that statement somewhat true, it appears that THQ and Yuke's are seriously trying to expand upon that idea this year. With more options than ever before, the largest roster ever for the series, and some interesting new modes, you can almost bet that this one will be a winner among WWE fans.