WWE Smackdown Vs Raw 2010 Xbox 360 Game Review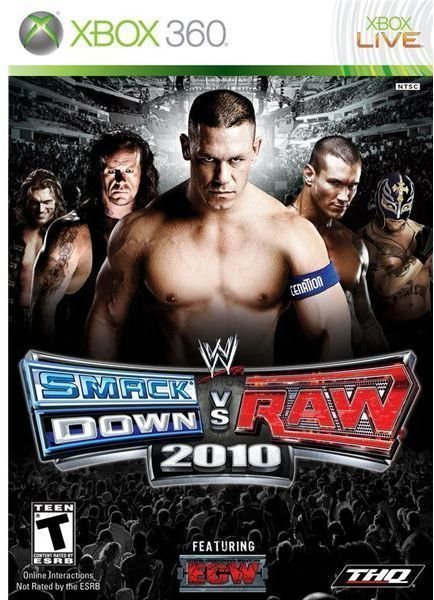 WWE Smackdown vs Raw 2010 (4 out of 5)
It has been a few years since wrestling fans have gotten an above average wrestling game to last them through the year. In my opinion, some of the best wrestling games to date stemmed from the Nintendo 64 and the original Sony Playstation.
This year though, with WWE Smackdown vs Raw 2010, fans finally have a reason to get excited. Making their return from 2009 are all of the match types you've come to love, as well as create a superstar, Road to Wrestlemania and season modes. The new features though, are what makes the game shine. New this year is the story designer mode which gives wrestling fans full control over 10 years of WWE programming.
Story Designer Mode
Story Designer takes all of the main points of an actual WWE production and puts the power in your hands. You are given the ability to manipulate almost every aspect of each WWE event from matches, dialogue and feuds. You start out by selecting the WWE event you wish to edit. You can choose from ECW, Raw or Smackdown.
You also get to build up these events to make it all come to together at the pay-per-view events each month. Once you have selected your event you are ready to create your scenes. You get to pick from a variety of different superstar animations, locations and cast to take part in the story. You may want to start the show off with John Cena talking trash and then maybe have a general manager interrupt him. The next scene may be a superstar who was beaten up backstage. All of these events can then build up to a main event later that night or even further in the month.
When you select the advanced editor you can choose what emotions the superstars are showing, what music is playing, camera angles and even the length of the scenes.
In between these scenes you can choose matches between superstars. You have quite a bit of customizability with these as you do the cut scenes themselves. You can decide what type of match the wrestlers will be involved in, if a title will be on the line and even if there will be any interference. You can decide if a match must be won or lost by a superstar or you can make it so that the outcome doesn't matter for the story to progress.
This feature is by far one of the coolest additions that the WWE Smackdown vs Raw series has seen in a long time. As if this alone wasn't cool enough, you can actually upload your story creations and post them to the Xbox Live community so that other users can download them. This gives you the ability to go and find content created by other users for you to try out on your own.
It's an endless supply of downloadable content that will give you a ton of unique story lines created by people all around the world. By the way, did I mention it's all free to download? That's amazing!
Road To Wrestlemania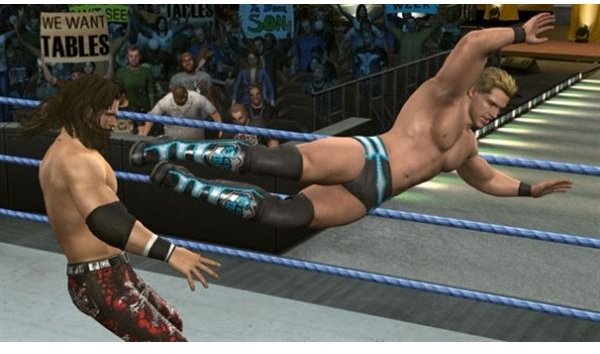 One of the game modes returning from last year that was very popular is Road To Wrestlemania. Here you can choose to go through a WWE season using Edge, Shawn Michaels, Randy Orton, Triple H, John Cena or Mickie James. Each superstar has their own unique story line that you must play through to get to the ultimate prize, being in the main event at Wrestlemania.
The stories are all done pretty well, with cameos and contributions from various WWE Superstars, each with their voices done by their real-life counterparts. My only gripe with this mode is that you don't really have the freedom to lose or win matches at will. You pretty much have to do exactly what they want you to. It'd be nice if the story mode was a little more open ended.
Create A Superstar Mode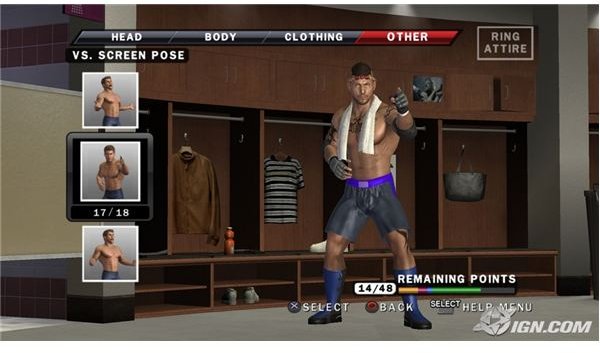 Create A Superstar is back and has been one of the more popular game modes in wrestling games for years. This year you can take your created superstar to a new level. After you create the look and moves of your wrestler, then you can go through and create finishers and entrances. On top of that, you can even make an entrance video for your wrestler that will appear on the WWE titantron.
You can add your created superstar into the story designer mode or take him/her through the career mode to boost their abilities and ratings. Like the story designer, you can upload your created wrestlers onto the Xbox Live community for download and ratings by other users.
If you see a cool created wrestler that has been uploaded, then you can go and download them for free and wrestle with them on your own. Again, making these downloads free was a great move by THQ.
Controls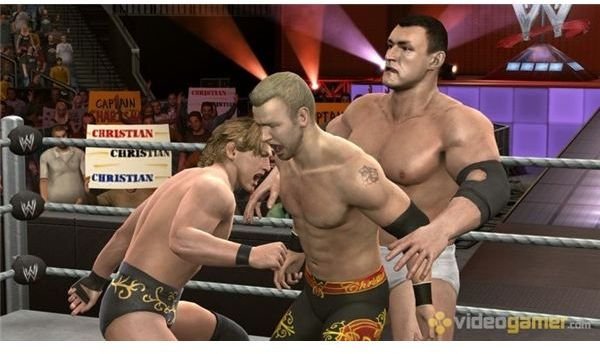 The controls in WWE Smackdown vs Raw 2010 have not changed too much from the last couple of years. This isn't necessarily a bad thing. All of the moves are laid out to pull off with out much of a learning curve. The reversal button has now been assigned to simply the R-trigger. So the ability to reverse moves is much more frequent, and it makes for more of a realistic feel.
Special and finishing maneuvers are still pretty similar to how they have been in previous games. Your momentum bar, which is now located on a circle below your wrestlers feet, will build up as you perform moves on your opponent. When you are ready for a special move you will see a yellow "S" show up.
Once you hit your special move, your momentum meter will fill up and a red "F" for finisher will appear. What I like about the finishers this year, is that they seem more powerful. So if you actually hit a a finishing move, your opponent will be hurt quite a bit. The controls do take a little getting used to if you are not at all familiar with the series, but again, it only takes a couple of matches to get the basics down.
Verdict
WWE Smackdown vs Raw 2010 is one of the better wrestling games to come out in the last few years. The story designer mode will give fans the opportunity to truly create their own WWE experience by allowing them to create the feuds and stables they have always wanted. The ability to upload and download content for free from the Xbox Live community is a great decision, making for unlimited content for your game.
Anybody who has been disappointed with wrestling games in the past should give this one a try. With the new modes, updated Road to Wrestlemania, and Xbox Live content, this is a great pickup for any wrestling fan.