Find Out the Best and Worst Features of The Next Generation Consoles: PS3, Wii or Xbox 360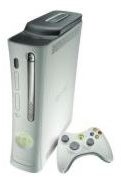 How Do You Pick Just One?
There is a lot of hype around the next generation consoles and it can be hard to know if it is actually worth the layout of your hard earned cash. Incidently in case you didn't know getting your hands on a next generation console is not a cheap affair, be ready to whip out at least $250 dollars in order to get your hands on any of the systems.
How do you know if its worth it?
Well that's a personal judgement but in order to help you decide for yourself we are going to take a look at some of the best and the worst traits that the next generation consoles share.
The Best Features of the New Console Systems
* Improved graphics
All of these systems can boast a graphics capability that is superior to its processor. All of these next generation console games systems, from the Xbox 360 to the PS3, hold beautiful graphics on just about every game out there.
* More detailed worlds
The games coming out for the systems just have more detail period. In addition the next generation games have many free roaming areas to enhance your play experience.
* Enhanced audio
An often overlooked benefit is in addition to being ready to work with your HDTV, the next generation consoles are more than capable of working with your theater systems 6 speaker system to give you a truly immersive play experience.

* More online play
These systems are designed with online play in mind. They can tackle your wireless signal with ease and the games for next generation consoles can do more than give you an online scoreboard.
* Downloadable content
It is fun to have access to games from the older systems with just a download, as well as movies and demo's. The Xbox 360 Live and the PS3 (through the PSN or Playstation Network), offer some excellent downloadable games that are strictly for their consoles. You'll find super games, extremely cheap for download.
The Bad Features
* Little to no improvement on controls.
Come on, admit it, we all thought we would have better controls by now and while most of these game consoles hold some great updates to controls, they aren't quite what we wanted. The Xbox 360 and PS3 controllers are practically the same as their previous models. The only one that got a major overhaul was the Wii, and in order to give you the more advanced controls needed to play games you need to buy the add on's like the nunchuk or the classic controller.
* Load times
High resolution games means loading. On some systems this is a lag time between areas, on others it's along front load, other way it annoying. It doesn't matter which console games system you choose - Xbox 360, PS3, Wii - there will be those beautiful games that take forever and a year to load so you can actually play.
* The cost of content
The downloadable content is great, but you have to choose wisely. Indiscriment downloads can put a serious dent in your credit card. If you have a problem with impulse control or if you just like to download a lot of games, movies, etc… then you need to be careful that you know how much it will cost you.
* Shelling out for an HD cable
If you want those enhanced graphics to go with your flat screen HDTV then be ready to shell out for an HD cable to get the images to the screen. The cable runs about 30 bucks. More than a minor annoyance.
To Buy or Not To Buy…
Now you can make a full disclosure decision on wether you want to get a next generation console right now or wait for a price break to come from the systems maker. But, with some of the great price breaks going on right now, you can easily find great deals on the Xbox 360 and PS3 all over the place, both online and off.
Want to find out about some of the best games out there for both the PS3 and Xbox 360? Here are some of the hottest games out right now:
Batman: Arkham Asylum for the PS3 - Yes, It's That Good!
Need for Speed Shift - Xbox 360 Review