Julia Chang's Tekken History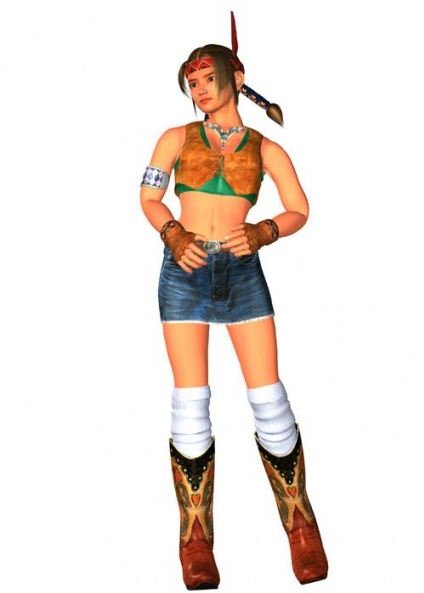 Julia Chang's History
Julia is the adopted daughter of Michelle Chang, who trained her in the same fighting style that she was taught by her own father. Julia has replaced Michelle in all the newest Tekken games, with Michelle only being in Tekken 1 and 2. Being from Arizona, Julia is often seen wearing short shorts, cowboy boots and a Native American style top with a feathered headband. She is a green environment activist and loves studying ecology and goes to the University of Arizona for archeology.
In Tekken 3
Julia was a deserted baby along the steps of ancient Native American ruins in the desert of Arizona. Michelle spotted her and took her up in her own arms, raising her as her own daughter. Julia soon learned about the land and earth and how man is destroying it by replacing the forests with buildings and causing harmful pollution. She soon began to understand that she must protect her homeland and keep it the way it has always been. When she turned 18, members of the tribe soon began a rumor that an ancient evil force would come around and cause much disruption. They all thought it was tied down to her mother's pendant.
News began to spread that True Ogre soon started to kidnap the world's best marital artists and this is when Julia knew something fishy was going on. She entered the Iron Fist tournament to ask Heihachi questions about her mother's pendant. After approaching him, she learned that releasing Orge was all part of Heihachi's evil plans but before she could ask anything more, he fled. After going home with her mother Michelle, she decided to go against fighting him and use her fighting to protect, not for revenge.
In Tekken 4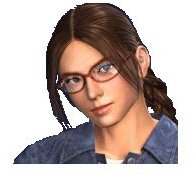 Julia is now a college student and had a new agenda. The desert was becoming rapid due to man made products disrupting the eco system, which was cutting through the forests fast. Wanting to save her homeland, she started research on an ecosystem restoration plan. She got a grant to use the computers at G corporation, which had enough strength to process the data she was researching. She learns that G Corporation is actually trying to create devil humans and she states that it will destroy all of man kind, this forces her to stop her research on their computers.
In Tekken 5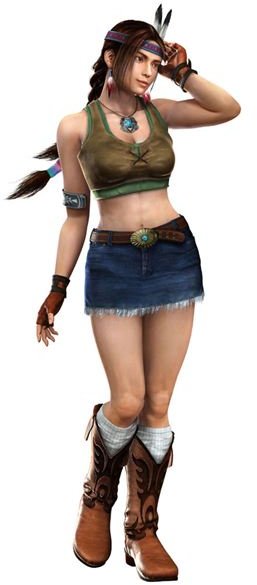 Julia has a more simple plot in T5, where she is trying to receive the lost data she had forgotten on the super computers. If she had the forest rejuvenation data, her dreams would be all restored. She creates a small lab with her prize money from the tournament, and although she first thought it was a failure, she notices little plants growing in their Petri dishes.
In Tekken 6

She once again has a minor plot in this game, where an old woman tells her of an ominous fortune, and Julia decides to partake in the new tournament to see what was causing it. There is no full ending to this other than climbing a mountain and looking across the land taking in its beauty.
Julia's Fighting Style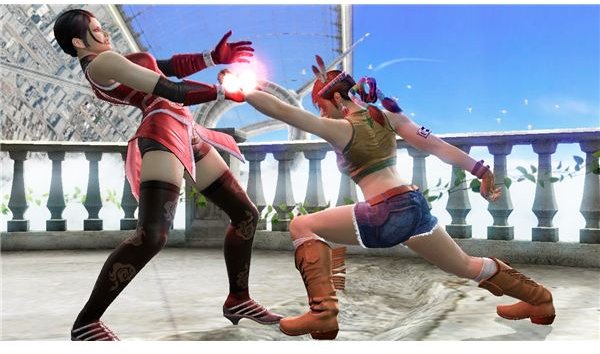 Julia Chang is a heavy hitting fighter, which is much different than the other females in the game. She uses powerful punches and German suplexes. She uses a mix of Kung Fu and Kenpo in a much more masculine form. For anyone using Julia, its best to keep in mind that combos are the best way to get used to her form of fighting without staggering behind.