Star Trek PC Games Online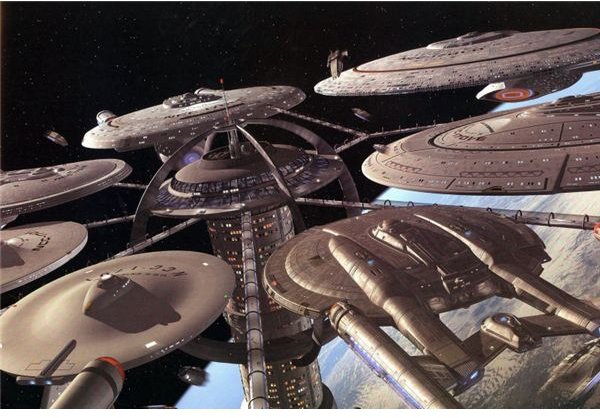 The Wing
Commander you have to save the mother ship by taking out the asteroids that are surrounding her. Can you complete your mission? Of course you can if you just stay close to the mother ship as you try to protect her in the heat of battle. You will be navigating your fighter ship from side to side with the arrow bars as you blast the approaching asteroids with the space bar. This is one of the simplest of the star trek pc games that you will encounter, the cool game graphics aren't bad either. To play this game click on the following link.
Image Credit: JohnTEdwards
Star Trek Adventure
This has got to be the most hilarious interactive graphic game activity that you out of all the star trek pc games. You will be in the middle of interactive conversations with Commander Troi and Worf during your new position as a space cadet. They will have conversations with you and you will be tested how you answer them. Are you a happy go lucky team player or an isolated smart mouth punk? Your star trek adventure will depend on what type of person you are? Have fun ! To play this game click on the following link.
Star Trek Puzzle 2
What's happening here? Is Captain Kirk and the Crew making fun of one of the new commanders? This is a mystery for you to solve when you complete this sliding animated puzzle. This is a real cool spin on jigsaw puzzles. You will have to drag and drop about 20 pieces to form the picture that will animate once it is completed. Pretty nice eh ? Finish this puzzle and reveal whether this guy is being taunted or he just is a sore loser ! To play this game click on the following link.
Drinking Star Trek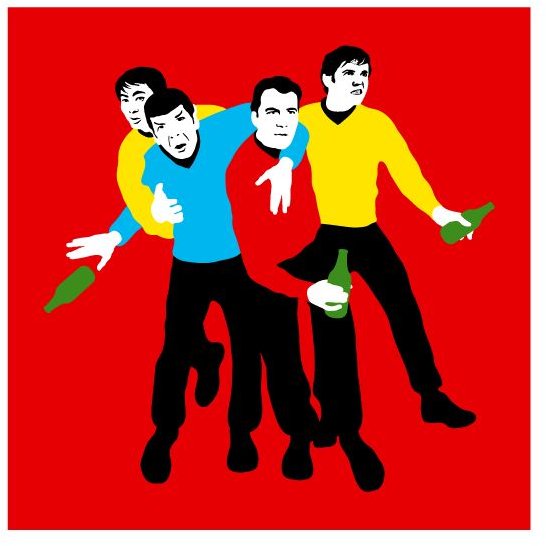 It's an off day an the members of the Voyager are going to let their hair down. Will you join them for a drink or two? This simple game will have you in the middle of a ship bar where you will have to outdrink different members of the Star Trek crew. How long can you last without puking or having a hangover? Also make sure that what you drink doesn't cause an unexpected effect….like blood. To play this game click on the following link.
Image Credit: TCritic
Broken Mirror
You are in command of a star fleet that is being threatened by the Romulans army. They wish to use their skills as technology nerds to take over the planet. This doesn't mean you can't outsmart them and get to the their outpost in time and taking out as many of their ships as possible. Timing is everything. Use it wisely as you navigate with the arrow keys and fire with the space bar. To play this game click on the following link.
Congratulations commander you have completed the star trek pc games for now. Stay tuned for more games like this in the very near future.
This post is part of the series: Other Star Trek Reviews
A collection of various reviews of Star Trek games.