Do You Have The Fangs To Complete Vampire Saga: Pandora's Box And All Of The Hidden Object Games That It Includes?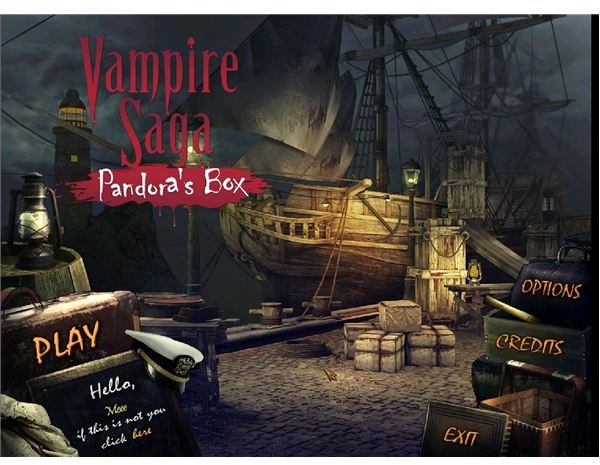 Vampire Saga: Pandora's Box
Looking for some great vampire fun on your computer? Well, it seems that Alawar and Big Fish Games might just have what you're looking for in Vampire Saga: Pandora's Box. This is one of their many hidden object games that you will find challenging, that actually has a great story line along with it. Let's take a look at what makes Vampire Saga: Pandora's Box worth the money.
Story Line (5 out of 5)
You play as Tyler, a young man who suddenly gets a call in the middle of the night from his grandfather saying "I killed her". You rush to help, and when you arrive at your grandfather's home, you find a huge mess. Broken furniture, busted pipes, cut electric wires - what happened here? It's your job to get into the house, find your grandfather, and help sort through the mess that has been left behind after 50 years.
Once you find grandpa upstairs and awaken him, he begins to spin a story about creeping onto a boat in Puerto Rico to get back home 50 years ago. On the boat, something strange happened that put him face to face with a vampire. You have to use your hidden object games skills to solve the mystery through different puzzles in different areas of the game. Using the objects that you find, you'll be able to get through the game, help grandpa, and kill the vampire once and for all.
Game Play (4 out of 5)
Just like in other hidden object games, you have to find different items in puzzles to get to the next part of the game. What I liked about Vampire Saga: Pandora's Box is that the hidden object puzzles all revolve around the story line, and you get an object from each different scene that you will have to use later in the game. You also will have to solve smaller puzzles in these different areas so that you can fix something, get out of a room, and much more. So, the game play actually switches up a bit, making the game even more challenging and fun for anyone. Plus, with all of the challenges that you'll come across in the game, it's easy to spend a long time playing this one - even when you didn't mean to.
The game play in this Big Fish Games title offers so much that it's hard to see why any hidden object games fan wouldn't enjoy this one. There is just so much here. Overall, the game play in Vampire Saga: Pandora's Box far outweighs any of the other games of this type out there.
Graphics in Vampire Saga (5 out of 5)
As you can see from these great screenshots, the details in Vampire Saga: Pandora's Box are simply excellent. In fact, the detail is so good that there were too many times in the game that I had to use hints to find something - and I am a huge fan of hidden object games! It's plain to see that the game designers took a lot of time putting in extra detail in all of the areas of the game, the colors are great, everything flows together well - it's just a perfect hidden object game!
Images From Vampire Saga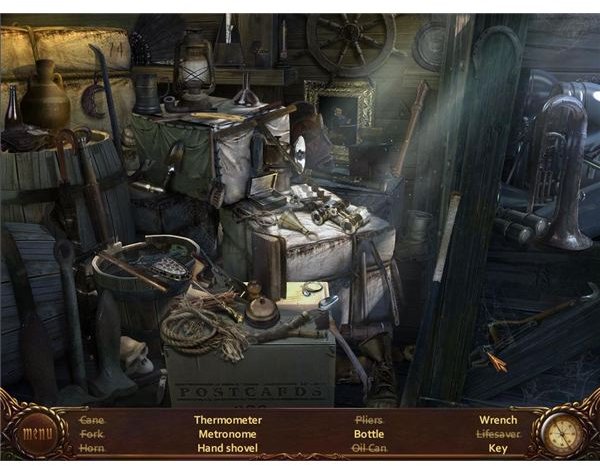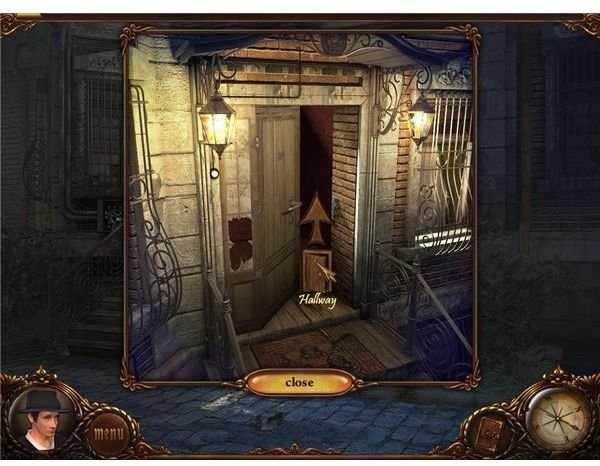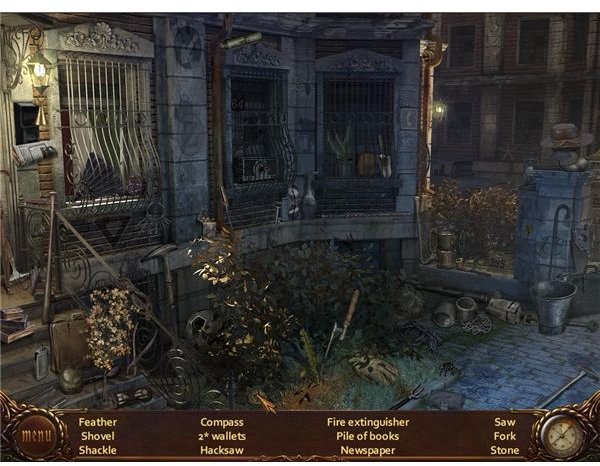 Sounds and Audio (2 out of 5)
This is the only part of the game that I really didn't care for. The sounds are ok, I mean, if you like to listen to them. There isn't much there to really worry about if you don't want to listen to the sounds. The music - well, it really lacks. I'm not sure what else to say about it. I listened to it for really only like the first minute or so, and then had to turn it off, as it was really that annoying. I wish that they had done better in this area, because Vampire Saga: Pandora's Box is really a superb hidden object game and it would really shine if you had better sound and audio effects.
Overall Impressions (5 out of 5)
But, just because the sounds and audio are lacking doesn't mean that I wouldn't recommend that you buy this game. It is an extremely awesome hidden object game, and Alawar Games has really outdone theirselves with this one. I was very impressed with it, and even my kids loved this one too - so you won't be wasting your money as the whole family can play this one. If you are still a bit hesitant, go and play the free Big Fish Games download of Vampire Saga: Pandora's Box and try it for a whole hour. You'll easily see that this is one great game you won't want to miss out on.
Want more Big Fish Games fun? Here are some other articles on Bright Hub that you can't miss out on:
The Best of Big Fish Games - Top 5 Big Fish Online Games
Big Fish Games Scores Again With Paradise Beach
Mr. Jones' Graveyard - A Superb Time Management Game From Big Fish