GRID - Racing Guide, Hints & Tips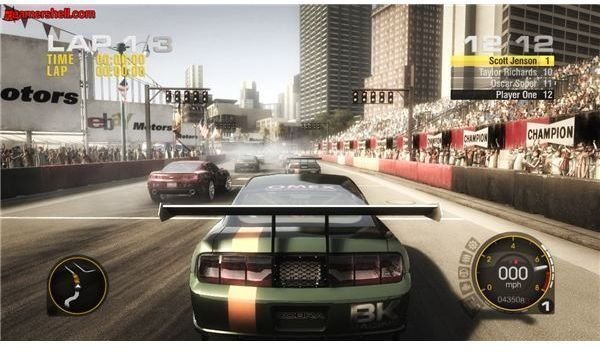 Race Driver: GRID - Racing Guide
Although released in 2008, Codemasters Race Driver: GRID has become resplendent with both new & old players, continuing its vibrant online community to this day. Even with the onset of Forza 3, Gran Turismo or the new F1 2010 game, GRID manages to retain its popularity with plenty of race fans, due to its tight controls and arcade style. Taking a slow departure from these aforementioned competitors, GRID allows players to immerse themselves in the world of touring cars or a demolition derby, allowing for some engaging race content.
This article tries to provide some simple tips & tricks for the game and serves its principal purpose as a GRID racing guide. In this GRID guide you will find some hints on how to maximise your online advantage and beat the higher levels of AI competition throughout the games packaged career mode. Still looking for the speed boost off the start line or how to compete with the so called "Legend" players of the online mode? Hopefully this GRID guide will suffice, insofar as telling what to do, while the onus of actually carrying out these GRID racing guide hints is still down to you.
GRID Guide: How To Get A Good Start
One of the most important areas of driving in GRID will occur on the start line. Learning how to get a good start on GRID is integral to both singleplayer and multiplayer success -especially so when racing over only 2 or 3 laps. There are various different techniques that can be used in order to leap off the start line, all with different car types no less, but as a rule players should get the needle on the speedometer vibrating.
After this is done, as an example on the Lacetti car it should be just after the number 8 on the speedometer, then release the trigger until it falls to one notch step below where you were holding it before putting gradual pressure back on the trigger until you're at full acceleration. This should give you an adequate start, allowing you to compete online with the better players around the world, especially during the very popular Euro Touring Cars race.
GRID Guide: Collisions & Braking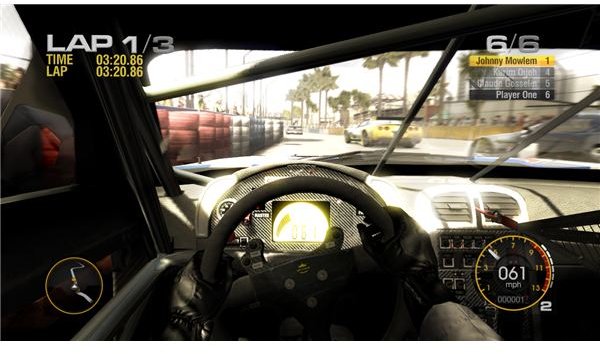 It is also important to be aware of other cars on the track and how they affect you. With collisions & damage turned on, online matches will invariably end up in mass brawls, with several people being crashed into and "suffering terminal damage". When these battlefields are created, usually at the first corner of a track such as Milan, its imperative to either get ahead of the melee or slow down and cautiously avoid the wrecked cars on track. These tactics will be dependent on where you are on the grid at the start and how well you can propel yourself off the line.
Furthermore, you should be wary of any car on the track, especially the back markers of any race. If you're head to head with someone, then allowing them space and receiving the same courtesy when on the racing line may not always happen, so either be overly aggressive during cornering or brake early to maximise acceleration away from competitors coming off the bend.
Race Driver: GRID - Racing Guide Addendum
As far as ranking up during the online mode, it would be wise to enter games that hold the maximum allotment of players, in this case being 12. With that many people in the race lobby, placing anywhere in the race will be of benefit, with more experience being rewarded based off how many people are in the race. This can help with three online achievements related to reaching ranks through experience points and won't require constant wins or grinding against friends.
This GRID racing guide has tried to look into some of the things players can do to maximise their points, experience & win ratio while in the online mode of the game. Also this GRID guide can be applied to the single-player portion of the game -when dealing with other opponents on the start grid & collisions during the race. There are plenty more tips & tricks for the avid GRID racing guide fan. However a lot of these cannot be taught and as ever experience is the often the key to improvement.