How Do I Transfer Music from my PC to my PSP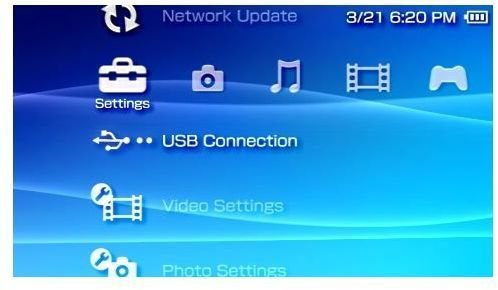 Introduction - How Do I Transfer Music from my PC to my PSP
The Sony PSP is one of the world's best portable media devices, and yet many people do not realise that the PSP can be used for movies and music as well as PSP games. One of the most regularly asked questions online is simply how do I transfer music from my PC to PSP. in this article I will answer that question, and show you how to set up a memory card to play your music files in minutes.
The Modern Sony PSP can play most kinds of music files available today, including MP3, MP4, ATRAC, WAV and WMA. However if you have an old firmware version on your PSP, you may need to update your firmware, or convert your music files to MP3 format.
When you are transferring music to from your PC to your PSP it is very important that you do not disconnect the device without using the Windows 'Safely Remove Hardware' tool, which is located in your task bar at the bottom right of the screen. This is important because if the device is removed while transferring data, it could corrupt the memory stick, rendering it unusable.
Transferring music is also possible in the Sony PSP Go, which is a more compact and versatile version of the original Sony PSP. The Sony PSP Go is even smaller than the PSP, making it even more ideal for playing your favorite tunes on the move.
How to Prepare your Memory Card to Transfer Music from your PC to your PSP
Fortunately the solution for those asking how do I transfer music from my PC to PSP is an easy one, there are only a few steps you need to follow, which I will guide you through step by step!
For those of you who have the standard 32MB memory card which came with your Sony PSP, you might want to invest in a larger memory card. 32MB will hold a little music, but it is very limited. You can purchase a Sony Memory Stick Duo which can hold several gigabytes for a relatively cheap price.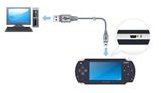 The first step I always do when I transfer music from my PC to my PSP is to prepare my memory card. To do this simply insert your memory card in to your PSP, turn the device on, and then plug your PSP in to your home PC with the USB cable.
On your PSP you will need to scroll down to 'Settings' on your PSP Menu, and then go to the USB connection icon. On this screen you will need to press the X button to initiate the connection between your PC and PSP.
Your PC should detect a new USB Storage Device attached to your computer, a pop up should appear giving you several options.. Press Browse Files and Folders. If this pop up does not appear you will need to search for the USB storage device under Winder Explorer or My Computer.
On this memory card you will more than likely need to create some folders which your PSP is designed to recognize. If you store your music files in the wrong place you will not be able to access them on your PSP. If these folders already exist, you can merely browse through them to the correct folder.
If the memory stick is blank, or does not have a folder named 'PSP' you will need to create it.
Inside this folder find or create a folder named 'MUSIC'
You can instantly drag and drop music in to this music folder, however if you want to be more organized, you might want to create some sub folders.
On page two I will discuss the rules on creating a sub folder in your music file, and how to drag and drop files if you are unsure.
Creating Sub Folders for your Music on PSP - How to Store Music on the PSP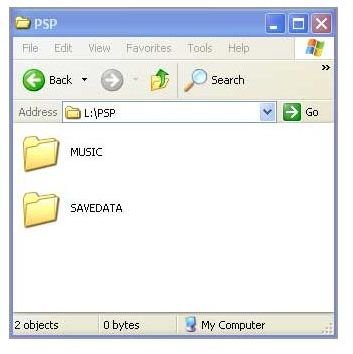 Sub folders can be used in the music on PSP folder. Unfortunately you cannot create sub folders within these. This can cause problems in some cases, however sub folders are a great way to organise music, for those of you looking for how to store music on the PSP.
For instance you could have a folder for your favorite artist, which I will call BANDNAME, which would look like;
PSP/MUSIC/BANDNAME
But if you copied music in album files, then your music might not appear in your PSP music library. The following example for instance could prevent your music from appearing.
PSP/MUSIC/BANDNAME/ALBUM
Choosing whether or not to place your music in a folder titled with the name of the band, or the title of the album is entirely up to you. But it must be one or the other, trying to use both will prevent you from playing your music on PSP, and is definitely not how to put music on PSP. keeping your PSP folders tidy is an essential way of caring for your PSP.
How Do I Drag and Drop Music for PSP? - How to put Music on PSP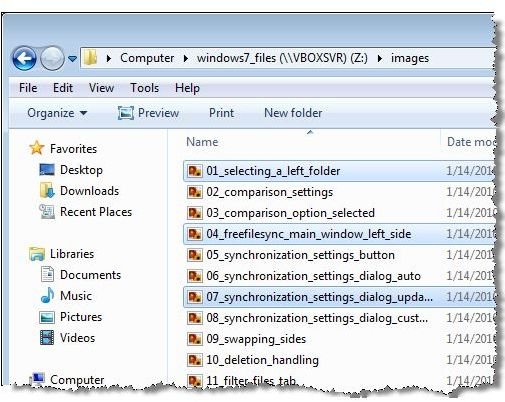 For some people the world of computers is a closed book, and simply saying you can drag and drop files is not always enough when you want to know how to put music on PSP.
The simplest way to drag and drop files from your PC to your PSP is to open up two Windows Explorer or My Computer Windows.
In one window navigate to your music files, in the other window go to your PSP music folder, or the PSP sub folders where you want to copy the music.
Select the files you want to transfer by left clicking in a blank space, and while holding the mouse button down, dragging your mouse pointer over the files you want. You can also press and hold shift and then click the individual files you want.
When you have selected all the files you want, continue to hold shift and then with your mouse click and hold one of the selected files and drag the files to the music folder, then release!
It's as simple as that, you have learned how to put music on PSP!
It may take several minutes to transfer your files, so be patient and wait for the Windows progress bar to disappear before you disconnect your PSP. Once you have learned how to store music on the PSP you can even use your PSP as a music storage device!
Finale
This simple guide will have shown you how to put music on the PSP, and the PSP Go. This is a fantastic way to listen to your music wherever you are in the world on your portable gaming device!
With the great storage capabilities of the beautiful Sony PSP you will have access to your music collection wherever you may be in the world!