The Sony PSP Go Is Out And Ready To Rock With Tons Of PSP Go Accessories And PSP Go Games

Sony PSP Go!
When the PSP Go first hit the gaming market, it was met with some mixed reviews. Gamers weren't that happy with the price of the PSP Go, and there were limited PSP Go games and PSP Go accessories. But, Sony responded and added tons of great PSP accessories and PSP Go games for us gamers out here, and their ratings on this newest handheld console have gone up. So, let's take a better look at what you're getting with the PSP Go.
Does Size Matter? (4 out of 5)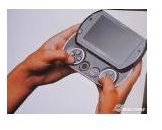 When you take a look at the Sony PSP Go, it's not really that much different than previous PSP models, although it's a bit thinner. One of the main aesthetic differences is that it has slide out controls, which are kinda cool. Most gamers won't really care about the tiny difference in the size, what they care about is what all is in the Sony PSP Go that makes it so different from other handheld consoles out there.
What Is This Difference? (4 out of 5)
The massive change in the PSP Go is this - it completely moves gamers away from discs or cartridges or any other type of "plug in" game, music, movie, etc. Everything on the Sony PSP Go is completely dedicated to being the first completely digital handheld gaming device. So, all of your Sony PSP Go games will be through download and go directly into your PSP Go. The built-in Bluetooth offers another way to communicate with other PSP Go gamers out there and share other information as well.
Sony PSP Go Design Changes - Internal and External (3 out of 5)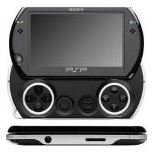 Now there is a little bit of a difference in the PSP Go and the other PSP models as I mentioned before. There are some changes internally as well that make this handheld gaming console unique.
First, the UMD media slot is completely gone from the PSP Go. Instead, you'll find an internal storage capacity of 16GB to hold PSP Go games, media, music, and so on.
Second, the screen on the PSP Go is smaller, only 3.8 inches instead of the 4.3 that previous models have. But, the resolution is the same, the pixels are the same, and so is the wide-screen aspect ratio - so nothing has changed in the graphics department that will cause a major concern with gamers in either direction. The good thing that other PSP fans will love is that the new screen seems to be brighter and clearer than the other PSP screens of the past - which make the graphics a bit sharper on anything you're playing or watching.
Third, the Sony PSP Go has a slide out control panel on each side that gives you a feel of the normal PlayStation controllers, which can be good for gamers making the jump from the PS2 or PS3 to the PSP Go. But, some gamers aren't liking the controls that well, as it feels that the analog stick is off a bit from previous models and controllers and the small differences make the changes feel odd in your hands at times.
PSP Go Games (3 out of 5)
Any of the PSP Go games that you want to get will have to be downloaded from the PlayStation Store directly to your PSP Go or a memory stick. Or you can transfer data from your PS3 or PC through a USB cable, which is a good change as well. Right now, the PSP Go games are a bit slim, but Sony is actually trying to get more games out for the PSP Go to get gamers more interested in buying this latest model. Overall, there are plenty of great games that you can test out. Just make sure that you try different ways of downloading them, as sometimes through the Wi-Fi connection on the PSP Go, it takes about forever and a year to get a game downloaded. Yet, through a USB cable, it's only a few minutes.
Sony PSP Go Accessories (4 out of 5)
Of course there are plenty of different PSP Go accessories out that you'll want to invest in. While most are in the form of different cables that will help you connect your PSP Go to your TV or computer, there are some other great ones that you will want to have as well:
The PSP Go Cradle: this PSP Go accessorie offers a great way to charge it or enable it to sync with your computer without laying flat.
PSP Go Protective Screen: this PSP Go accessory is something that you will want to have, even though it's $10 for a plastic film. This will keep dirt, grime, fingerprints, and scratches from damaging your screen and messing up your PSP Go.
PSP Go Travel Cases: there is a hard and soft travel/carrying case for the PSP Go and it's probably a good idea to have at least one safe way to carry your PSP Go.
Sony PSP Go Accessories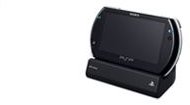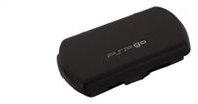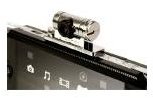 Overall Impressions (3 out of 5)
In my opinion, the PSP Go is for those that really have to have the latest versions of everything that come out - right when they come out. I'm happy right now with the normal PSP or the Nintendo DS, although that doesn't mean that when more PSP Go games and other great goodies are available I won't be ready to get a PSP Go. You, however, can take a look at the PSP Go games available, the changes to the PSP Go, and everything that gamers are saying about it right now to help make your own decision. With a price point of around $250 right now, I can easily see where parents and gamers are opting for the PSP or Nintendo DS still.
The good thing about the PSP Go being smaller is that it will actually fit in your pocket (be careful not to sit on it), and you can really take it anywhere you want to go without lugging around a bunch of game discs with you.