Awesome Aftermarket PS3 Controllers: Roundup of Affordable PS3 Accessories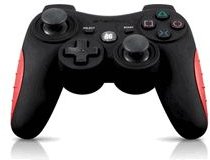 For any console out there, there will be companies that provide some aftermarket controllers. Wireless, arcade style, sports themed, and more - there are thousands of different choices for great console controllers. For the PS3, there are thousands of choices as well - some cooler than others. Here are some of the coolest ones that you just have to see to believe!
DreamGear DGPS3-1343 Shadow (5 out of 5)
This is one of the few wireless PS3 controllers out on the market, and by far one of the coolest looking. While the buttons and toggle sticks are all in the same basic areas, you'll find that the layout overall is changed up enough to add great enhanced movement of your fingers and hands as you game. No more reaching for buttons or worrying about your fingers slipping around. They come with dual rumble motors in each controller, rubber surfaces for non-slippage, and built-in batteries that are completely rechargeable. The best thing is that these wireless PS3 controllers are less than $40 on most sites around the web.
DeamGear DGPS3-1360 Arcade Fighter Micro (5 out of 5)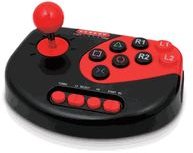 Love those great arcade style controllers? Again, DreamGear comes through with the Arcade Fighter Micro. This controller offers more arcade style buttons, with a joystick and buttons on the right side of the controller. It comes with a 12-foot standard USB cable as well, so you have plenty of room to roam with this one. You'll also find standard programming and turbo functions, and the best part is that they are under $30.
Thrustmaster PS3 Flight Stick (5 out of 5)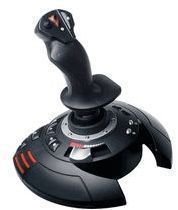 This great flightmaster joystick will actually work for either your PS3 or PC, which is a great plus to this one. For anyone that loves flight simulator games, you will find that to truly experience all that the game has to offer you - you need a good flightstick. Thrustmaster's new PS3 controllers offer you just that. With a great ergonomic level and trigger, wide rest for your hand, and superbly rotating handle, you will easily find that this is a great way to experience all that your flight games have to offer you on the PS3. And, you will find these cool controllers for under $30 as well.
Logitech PS3 Driving Force GT (5 out of 5)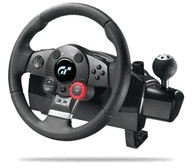 This super cool PS3 driving wheel is one PS3 accessory that a racing fan cannot be without. While these aftermarket PS3 controllers are a bit more expensive at $129.99, they offer you everything you could possibly need for driving excitement. From realistic driving feel, rubber rim with comfortable grips, one piece construction for better durability, stick shift with realistic gears, gas and break pedals for more realism, and even feedback technology to allow you to feel crashes and bumps, this is one superb racing wheel that is well worth the money that you will spend on it. With all the extras that this wheel comes with, it's better to let it speak for itself.
Pick your favorite controller and let's get to gaming!