How to Play Playstation 2 (PS2) Games on the PC for Free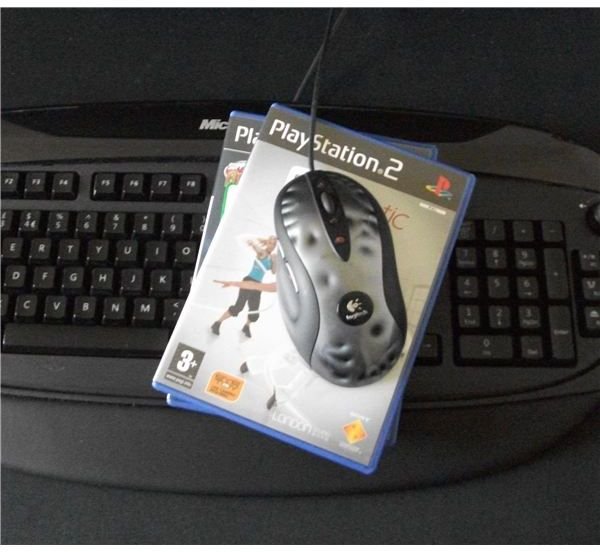 Playing Playstation 2 Games on the PC
The Playstation 2 is one of the most popular game consoles of all time, with more than 140 million sold up to the end of 2009. Many gamers have built up large collections of classic PS2 games, but with their Playstation 2 consoles getting old and Sony's controversial decision to remove backwards compatibility from the PS3, they are worried how much longer they can play them. One solution is to turn your PC into a PS2 using free emulation software.
A History of PS2 Emulators
As soon as PC hardware was powerful enough in the 1990s, PC coders set about recreating their favourite classic videogame consoles in software form. The Playstation 2 was no different. During the early 2000s, several PS2 emulators were under development, such as neutrinoSX2 and PS2 Emu. However, the PS2's unusual multi-core architecture made it both difficult to emulate and demanding on CPUs and graphic cards. The majority of emulators ceased development, leaving only one: PCSX2.
Features of PCSX2
PCSX2 acts as a fully-fledged Playstation 2 on your PC, and is free to download. The software uses a plugin-based architecture, so additional functions are easy to add to the emulator. Plugins are available to control the PS2 emulation's graphics, map controllers and even mimic the USB and Firewire ports of the original console. A DVD drive plugin means that it is simply a matter of placing the PS2 game disc in your PC's drive and you are ready to play. There are several configuration guides available on the PCSX2 website. For a thorough look at this software, check out our PCSX2 review.
Using Gamepads for Playstation 2 Emulation
For the authentic PS2 experience, a keyboard and mouse is less than ideal. Fortunately, PCSX2 comes with built-in support for gamepads, with the ability to re-map controller functions. It's possible to use the original PS2 Dualshock controller with the PC, thanks to commercially available PS2-to-USB adapters. Another option, if you own a Playstation 3, is to use a PS3 controller with your PC. If you have Windows 7 or Vista, the best option is to use an Xbox 360 controller, as the drivers for that gamepad are now built into the operating system.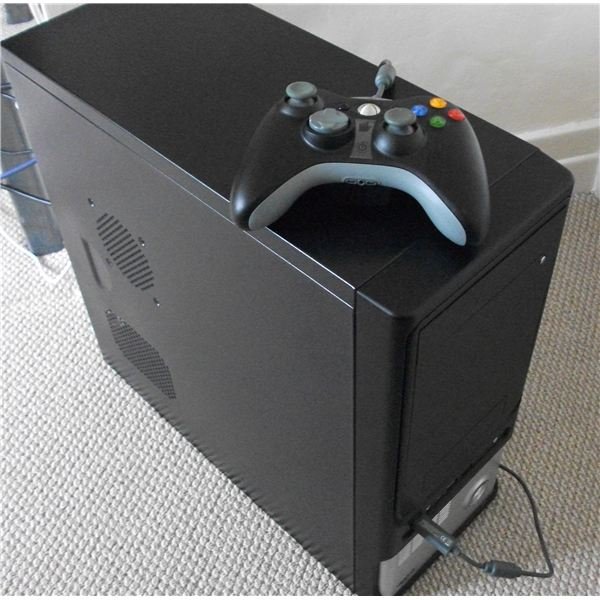 Legal Issues and PS2 Emulators
PCSX2 requires an image of the Playstation 2 BIOS to run. This can only be legally obtained if you dump the BIOS from your own PS2. However, a copyright-free clone of the BIOS is in development. PCSX2's ability to run standard Playstation 2 games from a PC DVD drive means that there is no need to obtain ISO copies of the games or create backups.
Advantages and Disadvantages of Playing PS2 Games on the PC
The fast multi-core processors and powerful graphics cards of today mean that, in many cases, PCSX2 can display games at a higher graphical resolution and frame rate than the PS2 itself.

The software has useful functions unavailable on a real Playstation 2 console, such as save-states, unlimited memory cards and no region-locking of games.

The number of games compatible with PCSX2 is high.

Some games, however, are presently incompatible, or will only run slowly.

The software may take some configuration to find the best settings.
Transform your PC into a Playstation 2
Playing PS2 games on the PC with the free software emulator PCSX2 is a great way of prolonging the life of your Playstation 2 game collection with the advantages that the power of the PC brings.