Most Anticipated MMOs of 2010: Final Fantasy XIV, Cataclysm, Mortal Online, Star Trek Online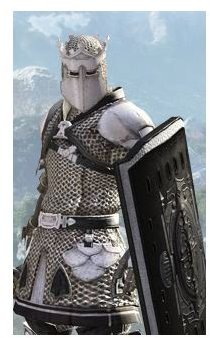 2010: A Hopeful Year
Despite many cutbacks and layoffs over the course of 2009 in the MMO gaming industry, there are a number of titles lined up for release in 2010. Blizzard and Cryptic are just two of the companies expected to launch something new in 2010, and even a few free to play titles have gotten media buzz.
Here's a look at some of the most anticipated MMOs of 2010.
Final Fantasy XIV
Perhaps one of the top anticipated titles from Square Enix outside of its single-player Final Fantasy XIII, Final Fantasy XIV is Square Enix's second venture into MMOs since Final Fantasy XI.
FFXIV is going to differ from FFXI in many ways, most namely in that the game will be skill based, not an experience-level system. Said director Nobuaki Komoto, "We want to afford players enough variety to choose a different way to play on any given day. If they could practice one skill one day, they could work on another one the next."
FFXIV will be released for the PC and Playstation 3.
World of Warcraft: Cataclysm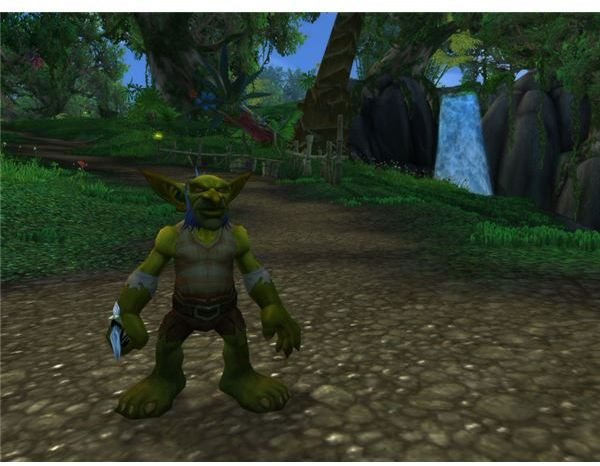 Expected to release in late 2010, Cataclysm is World of Warcraft's third expansion and completely rebuilds a large portion of the game by redesigning most of the "old world" zones. Among the things that the expansion promises are:
New races - Goblin (Horde) and Worgen (Alliance)
A new guild levelling system
New instances, raids, and zones (as well as redesigned old world zones)
A new progression system, Path of the Titans
A revision of the talent system, implementing "Mastery"
Level cap raised to 85
Mortal Online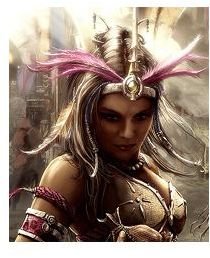 Mortal Online was originally scheduled to release in summer of 2009, but has had its release date pushed back several times in order to perfect gameplay based on the feedback of testers. It is expected that the game will release sometime in 2010, although no official release date has been given.
Mortal Online comes highly anticipated for its open-world system, with a PvP system highly alike to that of Ultima Online's. All players will be vulnerable to attack, but those who attack and kill indiscriminately may suffer penalties. Likewise, as a sandbox design, Mortal Online will have few quests or level progression.
Star Trek Online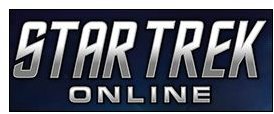 Another top expected title, Star Trek Online is scheduled to release in February of 2010. Produced by Cryptic, the same creators of Champions Online, Star Trek Online is a licensed MMO based on the Star Trek series.
Focused on space combat, but also featuring ground combat, players will take the role of a Federation Captain, and have a chance to see familiar and new content from the Star Trek world. Each mission will take place in an "episode" style, and ships will be fully customizable. Reports have placed the game with about 40 hours of playable content at launch, with more to come.
Star Wars: The Old Republic
Another licensed MMO based on a sci-fi series, Star Wars: The Old Republic (known as SWTOR) does not yet have a release date, but fans are hoping that the game will see release in 2010.
Set 300 years after the end of Knights of the Old Republic and thousands of years before the rise of Darth Vader, SWTOR has announced eight classes so far (Bounty Hunter, Jedi Knight, Trooper, Smuggler, Sith Warrior, Imperial Agent, Sith Inquisitor, Jedi Consular) and four factions. The combat system is choreographed in a semi-turn based system that removes some immediacy of combat, but in turn implements more fluid, thoughtful combat.
Global Agenda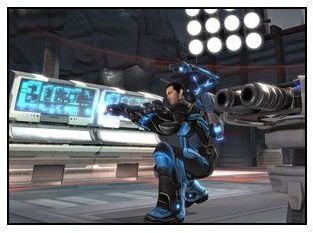 Global Agenda is an MMOFPS, developed independently by Hi-Rez Studios. Packed as both a multiplayer-online FPS and an MMO if a player chooses the optional subscription, Global Agenda allows players to enjoy the game as an agent. Combining FPS action with RPG-style progression, Global Agenda promotes a persistent world competitive environment that has gotten praises since E3.
Global Agenda launches on February 1, 2010.
All Points Bulletin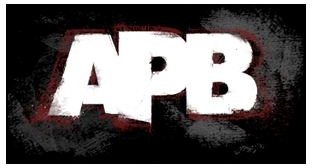 Another MMOFPS, All Points Bulletin (APB) was another big show at E3 2009. Based on urban gang-wars, much like CrimeCraft, APB is a sandbox-style MMO which encourages players only to seek their fame and fortune in whatever manner they choose in an empty city ruled only by whatever factions players choose to create.
There has been debate how much of an "MMO" APB is, as it will have servers that will only host up to 100 people at a time in an "action" zone (250 in social areas.) However, APB recognizes it's "different" and encourages people to try something new in what they promise will become a dynamic, lively game world.
Allods Online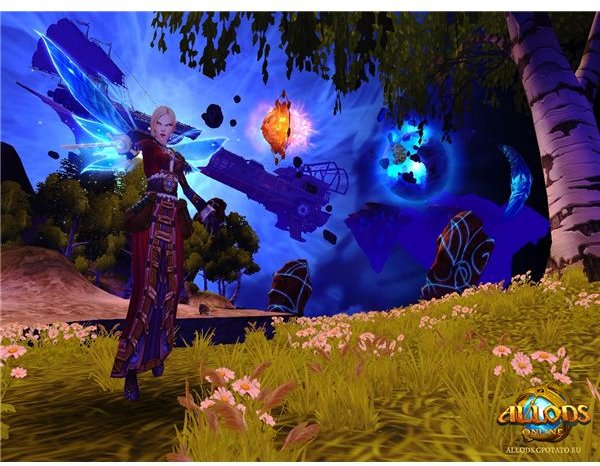 Although it's free to play, Allods Online comes with praises of many who have already tested it. A Russian game, Allods has already received awards - the Best Game 2009 & Audience Choice awards from the Russian Game Developers Conference. There's a lot promised, as Allods Online's About page says:
The game features an unprecedented level of detail for an MMORPG—2 warring factions, 6 races, 8 archetypes, 28 classes, hundreds of skills, and over 1,500 quests. Its visuals were designed by artists who won the 1st, 2nd, 6th, and 10th place awards at Dominance War, one of the most prestigious global art competitions, in both the 2D and 3D categories. All of the animations are motion captured, and the Allods 3D game engine was developed entirely in-house.
Allods Online is expected to launch in early 2010.
Guild Wars 2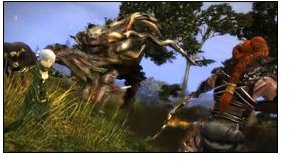 There's one more free to play game that's got people talking: Guild Wars 2. A sequel, of sorts, to the famous and successful Guild Wars series, Guild Wars 2 was announced in August 2009 and is expected for release in 2010 (though no official release date has been given.) Several trailers have already shown off the beautiful game world and rich lore and story.
Guild Wars 2 will have a fully persistent world, along with multiple playable races (Humans, Charr, Norn, Asura and Sylvari) - a huge departure from its predecessor. Development so far looks to be on an epic scale of story telling and game play, and no matter what the release date, Guild Wars 2 will certainly see a welcome reception in the MMO community.
This post is part of the series: MMOs: Looking Back at 2009 and ahead to 2010
2009 was a turbulent year for the MMO industry. This series takes a look at the highlights of 2009, as well as the most anticipated releases of 2010.