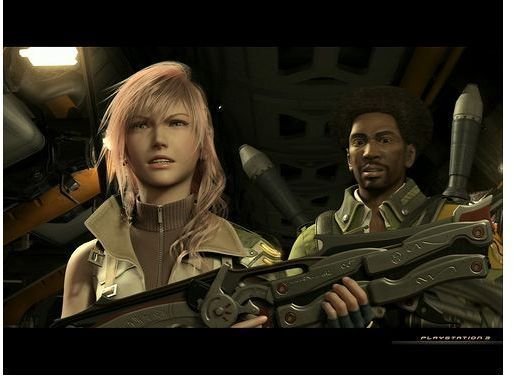 Final Fantasy XIII
This long developed game finally comes to America in spring 2010, on both Xbox 360 and PS3. Some of FF XIII's new characters have already been unveiled: a young female warrior named Lightning; Snow Villiers, a fiery guy who wears a bandanna over his head, who is also the leader of NORA, a resistance group going up against the government of Cocoon; and Sazh Katzroy, a cheery laid back guy who wields a pair of pistols, also a member of NORA. This will be the first major Final Fantasy game for the next gen consoles, so the amazing cinemas and visuals in the game should be an entirely new experience with HD to top it all.
Final Fantasy XIV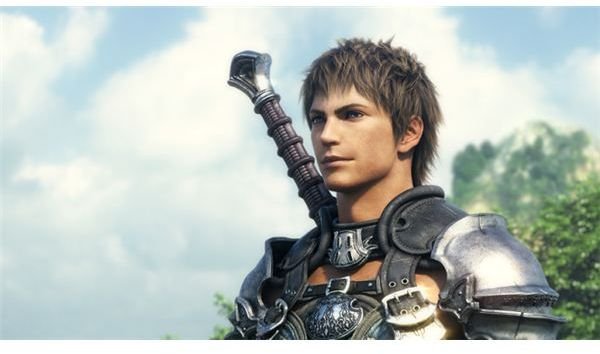 It's major news when Square Enix is launching Final Fantasy XIV the same year that Final Fantasy XIII will be released. What's also a surprise is that FF XIV will be an MMORPG, just like Final Fantasy XI. Since Square Enix already has several years of MMORPG experience under the belt by working on Final Fantasy XI (one of the few successful MMORPGs), there should be less concerns and hopefully this ambitious project will be a far superior online game. So far it looks like some of the same races from FF XI, the humans and Galkas, make a return as it was shown in the FF XIV trailer. Final Fantasy XIV will be available on the PC and as a console exclusive on the PS 3.
Tony Hawk: Ride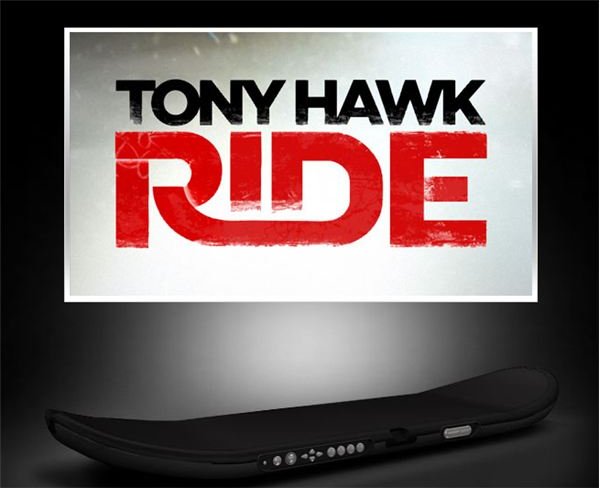 For the first time ever, a wireless skateboard peripheral will be packaged in a Tony Hawk game, called Tony Hawk: Ride, for the Wii, Xbox 360, and Playstation 3. So for those folks who hate standard controllers that forces them to press button combos in skateboarding games, standing on a physical skateboard-like device in Tony Hawk: Ride might be just for you. The device is meant to capture your movements on screen; the accelerometer and four infra-red cameras in the skateboard peripheral will help you move right and left, and perform moves like ollies and kick-flips, so hopefully you feel like you're actually skateboarding.
ModNation Racers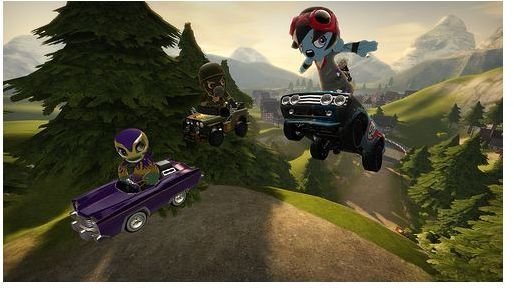 ModNation Racers is both Mario Kart and Little Big Planet, a combination of kart racing and user generated content. Coming to the Playstation Network, ModNation Racers is part of Sony's "Play. Create. Share" genre, where players can create and customize content in video games and then share them with others online.
The game allows you to customize your racers, who look like cute Munny figurines, as you can change their faces and skin color, as well as dress them up with new hairstyles, outfits, and other wacky accessories. This will be not a classic kart racing game, as you can even customize your cars and race tracks and share it online with other players; the racetracks customization should be just as deep as what you can do with the avatars.
The racetracks can be created from the ground up: choose which direction the roads should go, surround them with mountains, forests, lakes, and houses if you want; adjust the landscape to determine how high and low the roads should be; you can even decide where the sun should shine its brightest at. LBP was the first of this new genre and ModNation Racers is the next follow up to Sony's goal of bringing the best lineup of user generated content games.
Next Page: The Last Guardian, Brink, and Halo: Reach
The Last Guardian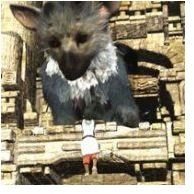 Shadow of the Colossus fans will be glad to hear that The Last Guardian is the final game to complete the Ico trilogy. Headed by game developer Fumito Ueda and his studio, Team ICO, The Last Guardian will be expected to have the same intimate storytelling and relationships the studio's previous games have been known for. What we do know now is that The Last Guardian definitely continues the classic visual style, serene-like atmosphere, and orchestra music that has been a staple of the series. A young boy and his friend, a giant creature that is half beast and half bird, will be the two main characters in the game. The Last Guardian is available only on the Playstation 3.
Brink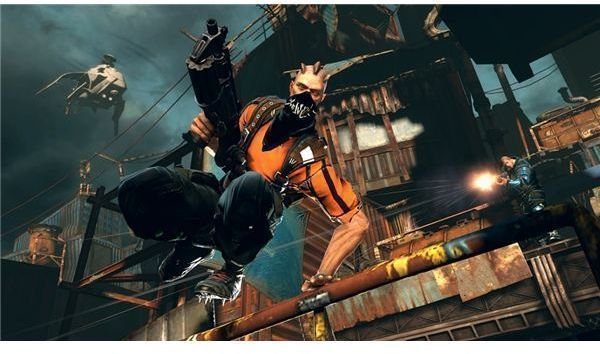 Coming to the Xbox 360, PC, and Playstation 3 is Brink, an open-ended FPS that takes place in Ark, a floating city that has survived the devastation of global warming. A city divided into hundreds of islands, Ark is under the threat of civil war from two opposing factions disrupting it with their own personal ambitions. Published by Bethesda and developed by Splash Damage, Brink will feature single player, co-op, and multiplayer modes, with an emphasis on character development, missions, and choices, so expect a heavy dose of rpg elements to go along with the shooting. The game will also feature new technology like the "Smart Button", that will help you make choices depending on the current situation.
Halo: Reach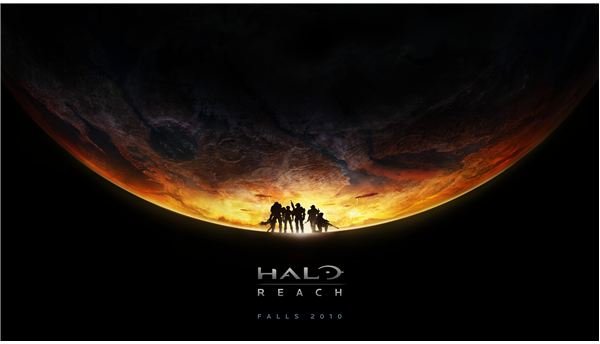 A prequel to the original Halo game, Halo: Reach is being developed by Bungie, the same studio responsible for the Halo trilogy. Reach is the planet where all the Spartans were trained, so the place should be the main focus of the new game. Microsoft is now teasing customers to buy Halo 3: ODST, since every owner of the game will receive a key that gives them access to the upcoming Halo: Reach multiplayer beta on Xbox Live. Rumors that Bungie would be skipping out on the Halo franchise after leaving Microsoft can be officially squashed.
Next Page: Super Mario Galaxy 2 and Metroid Other M
Super Mario Galaxy 2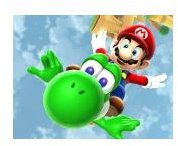 Nintendo fans hungry for another Mario 3D platformer can rest easy- he's back in Super Mario Galaxy 2 for the Nintendo Wii. The gameplay in Super Mario Galaxy 2 should instantly reminds players of the original Super Mario Galaxy, as many of the same elements- gravity, miniature planets, star collecting, crazy platforms, and power ups-make a return to this sequel. Some new changes include the ability to ride Yoshi, as he can swallow enemies by flicking his tongue out and bringing them back into his mouth. Some of the original planets also make a return, but Nintendo promises that more than 90 percent of the game will have entirely new levels to play in.
Metroid Other M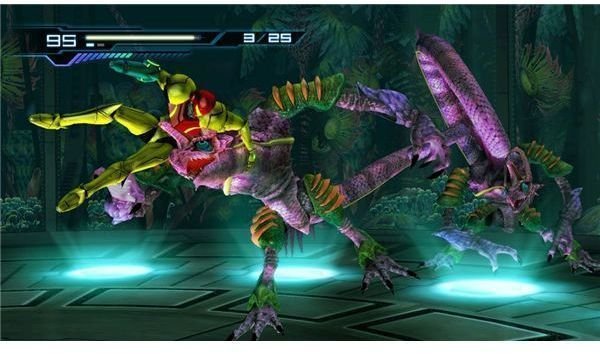 Nintendo is taking Metroid Other M to a different playing field now that they are handing the game over to development studio, Team Ninja, known for their Ninja Gaiden series. If you know Team Ninja games, you can expect a more visceral, up front, and maturer 3D Metroid game this time around than previous ones. The visual style and combat features Team Ninja will bring for Metroid Other M should definitely be very different compared to what Retro Studios did with the Metroid Prime trilogy. Oh yeah, and this time, Samus actually speaks. The game will be available on the Nintendo Wii.
Conclusion
From these games, the 2010 video games industry looks to be very promising. The first standout from the list should be Nintendo, since their fans have been clamoring for more titles from their classic franchises. Now with Metroid Other M in the hands of Team Ninja, a studio know for providing plenty of action in their games, it will be exciting to see what moves and weapons they will have for Samus.
Halo fans will be spoiled with a double dose of Halo 3: ODST arriving in Fall 2009, and then the Bungie-developed Halo: Reach, coming in Fall 2010. Anytime a Halo game comes out, it's big news, and Microsoft wins. They win money, fans, and the media. That's how big the Halo franchise is.
With Final Fantasy XIII and Metal Gear Solid Rising also coming to the Xbox 360 besides the Playstation 3, it doesn't mean Sony is short on exclusives. In fact, they have surprised many with two new exclusives, in Final Fantasy XIV and ModNation Racers. These two games should have significant implications, that FF XIV might become the first successful MMORPG on a console; with ModNation Racers, hopefully the game can follow in Little Big Planet's shoes and continue to convince gamers that if they want the best games with user generated content, then they can turn to the PS 3.