MMO Gamer's Gift Guide: Ideas for gifts on a budget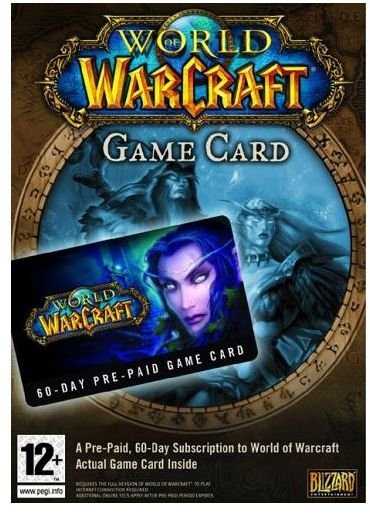 Picking the Perfect Gift for an MMO Lover
If someone you know loves to play MMOs, it may seem like they'd be hard to gift for. After all, there are hundreds of MMOs out there, from the incredibly popular World of Warcraft to lesser known MMOs like Ether Saga Online.
However, there are many things MMOs have in common, and MMO players are no exception. A little look at this guide and you'll see there are plenty of great gift ideas for the MMO player in your own life!
Let's start with a look at some of the cheaper gift ideas.
Game Cards
Game cards are a great, easy gift to get for almost any MMO available for play. Game cards are one-time use cards that gift either paid subscription game time or cash for item shops. If you know what MMO your friend or loved one plays, it can be easy to get the perfect game card! Game Cards typically run from $15 on up.
When shopping for a game card, be aware of who you're buying it from; purchasing directly from the game company or from a retail store is best. Some game companies blanket multiple games under a single game card. Here are some known examples:
The MMO Calendar
Every year, a special MMO Calendar is produced and sold to all MMO lovers. Featuring official art from twelve contributing MMOs, all proceeds of the MMO Calendar are given to St. Jude's Children's Research Hospital.
The calendar typically costs $12.95, and is produced only in a limited time in the latter half of each year before Christmas, making a great limited edition gift that benefits the giftee and a good cause!
Calendars can be found for purchase at https://mmocalendar.com/.
T-Shirts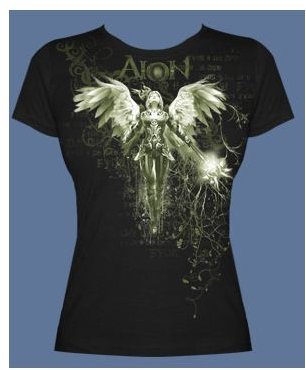 Nothing says geek pride like a t-shirt. If you know the person you're buying for is a fan of a popular MMO, it may be easy to find t-shirts for them (for instance, World of Warcraft.) If not, you still might be able to find the perfect geeky t-shirt that jives with their gaming experience! T-shirts usually run from $10-$20 online.
A few good places to shop are:
J!NX: J!NX has special collections for World of Warcraft, Dungeons & Dragons, EVE Online, and Aion.
CafePress: Lots of unique shirts themed around many MMOs can be found here.
GeekLabel: Plenty of options, mostly quotes relating to gaming terms. Includes an MMORPG section.
The Big Gifts
Now that we've taken a look at some of the cheaper gift options for the MMO gamer in your life, let's take a look at the big toys - what MMO gamers really want at the top of their wish list. These items are pricey, but will last the gamer a long time and serve them well in their gaming experience!
SteelSeries Gear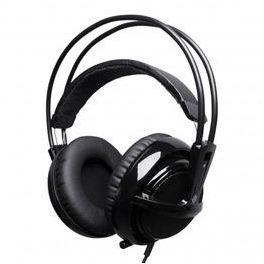 SteelSeries takes gaming gear seriously - in that the company develops gear for gamers, not for generic use. The beginning of their company's About page states:
From day one, SteelSeries has been focused on making professional gaming gear that provide meaningful benefits to gamers of all skill-level, with the most demanding being those gamers whose lively hood depends on the performance of our products. We believe, as most gamers do, in winning, not trying!
Gamers have come to put faith in the SteelSeries gaming hardware, and for good reason - SteelSeries is of high quality and its software is kept up to date with the games each piece supports.
SteelSeries products include headsets, keyboards, mice, gaming surfaces, custom gear, and even software. There are custom lines of gear for World of Warcraft, Aion, and Warhammer Online, but even non-custom gear will be sure to tickle your gamer's fancy.
Other Computer Upgrades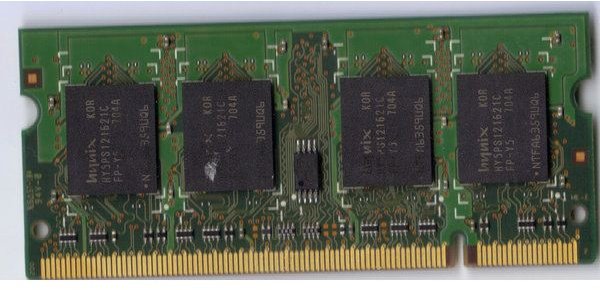 Gaming peripherals are great, but sometimes what a gamer really needs is a pure hardware upgrade. Some online games can be rather intense, and older systems don't perform as well as they could. Although you'll want to consult with your gamer before purchasing an upgrade, here are some of the top things that an MMO gamer may need to upgrade.
RAM: The memory of the computer has a big part in how well games load, especially more graphically intense games such as World of Warcraft, Lord of the Rings Online, or Aion. A gaming computer should have at least 2 gigabytes of RAM, although 4 gigabytes is ideal (although some older computers will not utilize the full amount.)
Hard Drives: Many MMOs take up a lot of hard drive disk space - some close to 20 gigabytes! An avid MMO player might find their hard drive space shrinking, and even an external drive is an improvement over being too shy of space.
Graphics Cards: Some games, like Aion or Age of Conan, use top of the line graphics. This means for the gamer to get the full game experience, they need not only a decent amount of RAM, but a quality video/graphics card.
Although these gifts may be more expensive, they are a great investment for any PC gamer, even if they stop playing MMOs!