Pure Cheats and Hints for Windows PC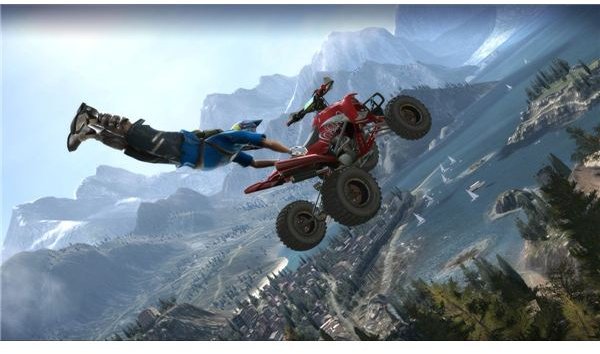 Pure PC Game
Quad-bike off road racing games like Pure needs no introduction. It is one of the best ATV racing games of the decade. Pure PC game was released on September 16, 2008 in North America.
One of the main aspects of Pure PC game is its trick system that rewards players who pull out some insane stunt in mid-air. It's not easy to master the trick system however, unless you hit the right key at the right moment.
Pure Cheats and Tricks
These tricks are crazy and awesome and look good only on your monitor screens (kids don't try this at home). The tricks are generally divided into four categories: Easy, Advanced, Professional and Special tricks. Each trick is achieved by pressing a number key with arrow key(s). Press the keys when you jump off the hill and suspend your ATV in a very high altitude.
For Easy (or Basic) Tricks: Press and hold Number 1 and any direction (arrow) key(s) after you jump into a higher altitude.
For Advanced (or Intermediate) Tricks: Press and hold Number 2 and any direction (arrow) key(s) after you jump into a higher altitude.
For Professional (or Expert) Tricks: Press and hold Number 3 and any direction key when you are in midair.
Note:
1. To make the tricks last for a few more seconds, hold the trick buttons for a longer time.
2. Alternatively you can press keypad 7 for basic tricks, keypad 8 for advanced and keypad 9 for professional tricks
3. The tricks can be tweaked a bit more by pressing and holding A (also called as the tweak trick key) during any of the three tricks.
For Special Tricks: Special tricks are very easy to perform; you will have to press A+Q and any arrow key to perform special tricks. "A" is the tweak key, and "Q" is the boost key. (for example: A+Q+"UP" arrow key enables a special trick). If you want to get the best results, jump off to a high altitude, wait for 20 seconds and then press the special trick keys.
Hints and Tips for Pure
1. At the start of a freestyle event in Pure, pause for a couple of seconds. This will allow power-ups to get generated again. Collect all of them as quickly as possible.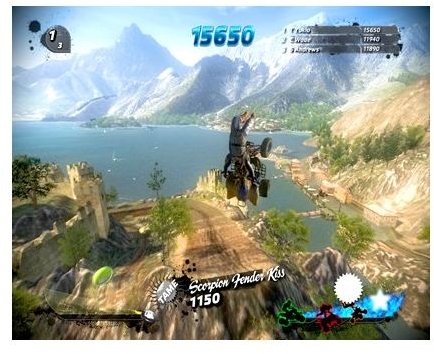 2. The tenth stage of the World Tour mode is very important. Complete all the events of the tenth stage by to unlock some ATV shells. Remember to finish it off in the first place in all events.
3. If you are racing in a freestyle track, choose the race bike from your ATV list instead of a freestyle bike. Racing bikes will ensure more tricks.
The above Pure cheats and hints will surely add extra fun and entertainment to your off road racing experience.