Fight Night Champion - Demo Impressions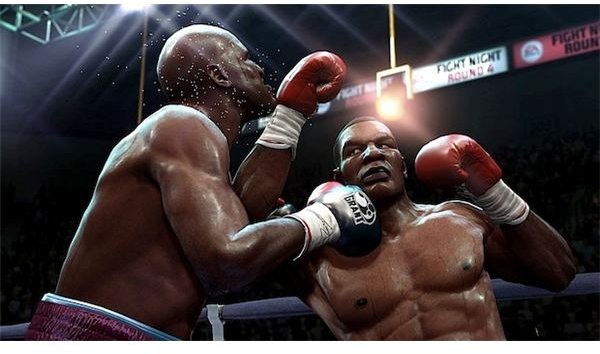 Fight Night Champion - Demo Impressions
Surprising as it may seem, two years have elapsed since the last installment of the boxing franchise Fight Night was released, with its fourth iteration being a critical mixed bag. After the sales failure of the EA MMA game, the boxing series will return with its fifth chronological release, Fight Night Champion. With an early March release, EA Canada decided to shift a Fight Night Champion demo onto marketplaces for both the Xbox 360 and PS3 platforms. This Fight Night Champion demo is the subject of this article, which will detail what the demo offers as well as some insight on the full game features also.
It should first be noted that the Fight Night Champion demo can be played online as well as locally, with this privilege in place until two-to-three weeks after the full retail release of the game. Ergo, a month of online play can be experienced from the Fight Night Champion demo, albeit with a limited fighter set and game mode choices. As with any EA title, a working EA account is required for access, with the full game requiring an input code like luminaries Dead Space 2, Madden 10 or FIFA 11 before it.
Analysis of The Fight Night Champion Demo
Aside from the online component, a simple player-versus-player match, there is a choice of four men (of two separate weight classes) for the game's single player match mode. The Fight Night Champion demo offers heavyweight legends Mike Tyson and Muhammad Ali as well as current Welterweight fighters in Manny Pacquiao and Miguel Cotto. Both of these fights present different nuances to the fore, with Ali's reach and Tyson's inside "dirty" boxing being showcased as well as the lightning speed of southpaw Pacquiao or steely resolve of Cotto.
Each play differently – if you accept their strengths & weaknesses instead of just spamming buttons – with a distinct style and fidelity that makes for some intriguing outcomes. Matches, both offline and online, are 3x3 minute rounds with fights invariably going to the judge's scorecard. The scoring system seems to be fine, although close rounds can certainly sway either way, infuriating many online players. Also of note is the improvement in player likeness, with the cartoonish aesthetic of Round 4 removed for something akin to last year's EA MMA release.
Controls & Overview of The Fight Night Champion Demo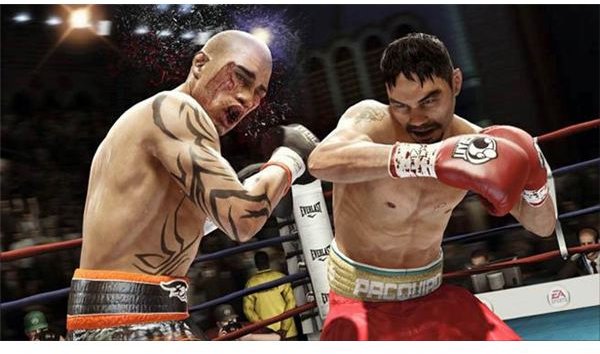 Controls are similar to previous incarnations. Round 4's Total Punch Control system can be used, but for those preferring a legacy type setup, the default face buttons can be pressed instead. A problem with latency, or algorithmic logic is present in the animations-to-button pressing ratio. For instance, four button presses could be depressed in rapid succession and the boxer would carry each out without pausing or cancelling, even if the opponent has by now escaped his range. This comes off as rather sluggish – although it could be levelled that it restricts players from mashing in a vein attempt at a knockout punch.
The Fight Night Champion demo offers two match-ups, with four stylised boxers and sports some great boxing action. Although the sound design is still reminiscent of popping balloons and the queueing of punches frustrating, the demo provides a great entry for newer players and older fans of the games. It seems as if Fight Night Champion has crossed the gap between the strikingly bombastic nature of Round 3 with the slick, smooth and greasy juking of Round 4. Is this combination a match made in heaven? We'll found out at the beginning of March…