Full Listing of NCAA Football '12 Achievements and Trophies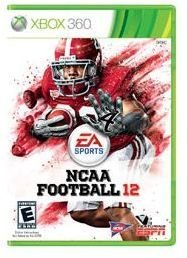 Achievements and trophies in NCAA Football '12 pretty much fall into one of four categories: Dynasty, Road to Glory, General Gameplay, and Online.
Some achievements can be earned in mulitple categories, but in the interest of brevity they'll only appear once in the following list.
Dynasty
Dynasty mode allows wannabe head coaches to take total control of a team, recruiting, calling plays, and rearranging depth charts. The ultimate goal is right there in the name of the mode: create a dynasty spanning multiple national championships.
---
![Pac 12 Conference NCAA 12](https://img.bhs4.com/f3/4/f3437d83f6a652143c862368778fa91c0ee6a3aa_large.jpg)

Best Class Ever**: Finish a season with the #1 ranked recruiting class.

Point Some Fingers: Take 250 points away from a school, in a single phone call, by downplaying pitches.
My Conference Is Super: Use the conference editing tool to create a 16-team super conference.
One Of The Big Boys: Grant a BCS tie-in to a conference that is not currently an automatic qualifier.
On Second Thought: Using the conference editing tool, change the name of a division.
Leaders Of Legends: Win the first ever Big Ten Championship game in Dynasty
Head Of The PAC: Win the first ever PAC-12 Championship game in Dynasty
Independence Day: Win the National Championship game with Brigham Young University in the first year of Dynasty
Hometown Hero: Win the National Championship with your coach's alma mater in Dynasty mode.
Changing The Landscape: Edit the members of a conference in a Dynasty off-season
Let's Do It Again: Have your head coach sign an extension to stay at his current school in Dynasty mode.
Dream Job: Take over the position of head coach at your coach's alma mater.
Cool Off The Hot Seat: Have your head coach keep his job and escape the hot seat (less than 30% security).
Dual Threat Coach: In a single season, win the BCS Championship & have the #1 recruiting class as head coach in Dynasty
Living Legend: Using a created coach, reach a coach prestige of A+.
Road to Glory
Road to Glory mode is your chance to start out as a high school senior, play a full season, get recruited, and make your way to the highest levels of college football stardom. You control a single player and decide what school to attend, how to spend your off time, and how you play on game day.
**H

igh School Champ**: Play and win the High School Championship Game in any state.

Best in Class: Finish High School as a 5 star prospect in Road to Glory.

Taking the Snaps: Become a starter for your college team in Road to Glory Mode.

Strike the Pose: Win the Heisman Trophy® (this achievement can be done both in Road to Glory and Dynasty Mode)

Campus Legend: Play well enough to earn a spot on your team's All-Time leaderboard.

Conference King: Play well enough to earn a spot on your conference's All-Time leaderboard.

Best of All Time: Play well enough to earn a spot on the NCAA All-Time leaderboard.

Ironman Performance: Score both an offensive and defensive touchdown in a Road To Glory high school game

Ultimate Ironman: Finish High School as a 5 star prospect in Road to Glory on both sides of the ball.

Battle Tested: Win a position battle in Road To Glory

Earn My Trust : Earn the maximum level of coach trust in Road to Glory
General Gameplay
Most of these achievements can be earned anytime you're on the field, be it in a Exhibition, Dynasty, or Road to Glory game. Most of them cannot be completed when playing cooperatively, though.
---
![Tackling is important for defensive players](https://img.bhs4.com/24/c/24ca98779ee1efd9b514ab833a9710a9dfca329d_large.jpg)

Take a Stab Downfield**: Complete a 50+ yard pass in a Play Now, Dynasty, or Road to Glory game.

1st Option For 6: Call a triple option play and score a touchdown by handing off to the fullback.
Speed Reader: Call a QB choice run play and score a touchdown with the quarterback.
Balanced Attack: Dominate both sides of the ball and gain 200 rushing yards and 200 passing yards in the same game.
Lock and Load: Utilize the Player Lock feature and return an interception for a TD.
In Your Crosshairs: Spotlight a receiver and get an interception on him in a Play Now or Dynasty game.
Unstoppable: Outscore your opponent by 35+ points in a game on Heisman difficulty (excludes co-op).
A Legend Is Born: In a rivalry game, win using your backup quarterback. QB must make a minimum of 15 pass attempts.
Tire Fire Offense: Dominate on defense and win a game without scoring an offensive touchdown while gaining less than 200 total yards.
Happy 20th EA SPORTS!: Break off a 20 yard run to celebrate 20 years of EA SPORTS!
Take What You Want: Create a custom playbook using the playbook editor.
Online
The Online Achievement/Trophy category is sparse, but there are still a couple achievements and trophies that can only be earned by utilizing online features. They are:
My Two Cents: Write a comment on a Dynasty Wire story in Online Dynasty.
Check This Out: Upload a photo or video to EASports.com via the in-game uploader.
References
All references and images from NCAA Football '12.