Mass Effect 2 PS3 Preview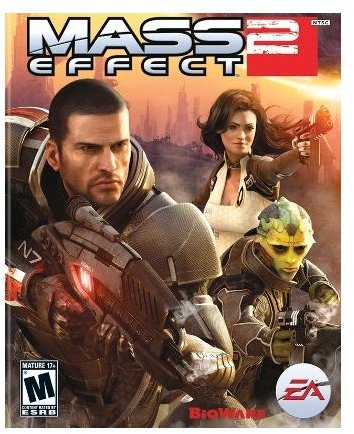 Mass Effect 2 Comes to Sony's Console - Mass Effect 2 PS3 Preview
Mass Effect and Mass Effect 2 made a splash on the Xbox 360 and PC. The games delivered intense shooting gameplay and mixed it up with action RPG elements to create a solid package that just about any action gamer would want to sink his or her teeth into. About a year after the release of Mass Effect 2 on the aforementioned consoles, Bioware and EA are bringing the game to the PlayStation 3.
Bringing the Mass Effect Story to a New Console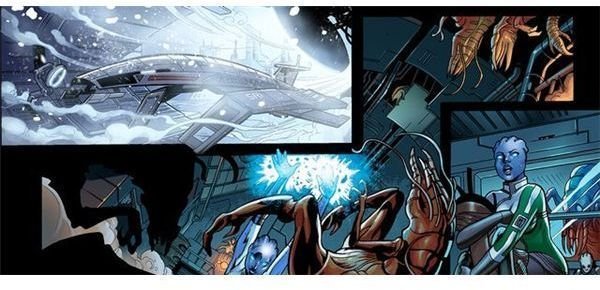 You might be asking yourself, "But don't the decisions players make in the first game affect the world of the second game via the save file on the system? And what if I only own a PlayStation 3 and never got the chance to play the first Mass Effect?" Worry not, exclusive PlayStation 3 owners. It seems BioWare thought about that, and they decided to throw in a 15-minute motion comic that details the events of the first game in full.
"A motion comic won't allow me to craft a world based on my decisions from the first game, though." If that's what some of you are thinking, think again. The introductory graphic novel will feature several points where you must make decisions, decisions that will literally craft the world of Mass Effect 2 accordingly once you actually start playing. This is definitely a nifty way to compress an entire game and bring all of the features from the Xbox 360 and PC versions of Mass Effect 2 to the PlayStation 3. Oh, and did I mention that the graphic novel was illustrated by indie comics company Darkhorse? How sweet is that?
Features of Mass Effect 2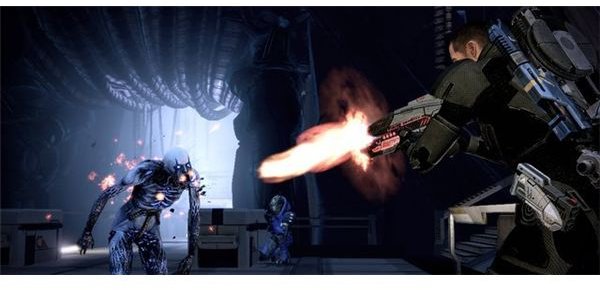 The PlayStation 3 version of Mass Effect 2 will include a handful of cool features when it drops in the new year. Aside from sporting slightly better graphics, players will also be treated to some free downloadable packs, one of which will be the awesome Lair of the Shadow Broker DLC. Additionally, rather than having to tediously swap between discs like the Xbox 360 version of the game forced players to, Mass Effect 2 on the PlayStation 3 will be entirely on a single disc. This is great news for gamers who aren't very fond of getting up in between play sessions.
Due Out January 2011
If you don't own an Xbox 360 and use your PC strictly for school, work, and general browsing and you have even the slightest interest in playing Mass Effect 2, here's your chance. The game was critically acclaimed on the two previously mentioned consoles, and it looks to leave its mark on the PlayStation 3. Watch out for the game when it launches on January 18, 2011.
This post is part of the series: Mass Effect 2 Reviews & Previews
A deep look at Mass Effect 2 in this collection of reviews and previews.