Liara: A Love Lost?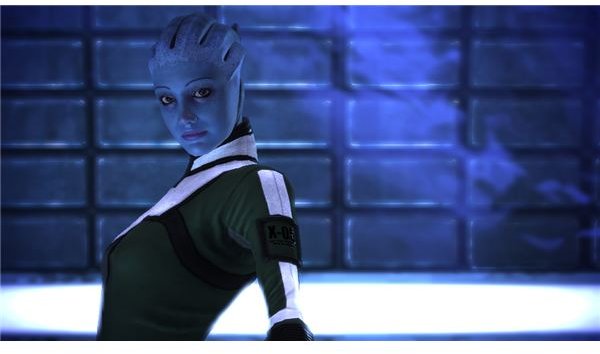 In the original Mass Effect game Liara probably seemed like a great choice as a love interest for your character – Liara doesn't care if you are male or female, once you've been touched by Prothean Technology she'll want you and, in addition to that her conversation choices for the romance option are pretty obvious making it very easy to romance her.
Pursuing a continued romance with Liara in Mass Effect 2 may seem less and less attainable as the game continues – from the very beginning sequence in the game when the Normandy is attacked Shepard will force Liara into an escape pod to safety before dying and eventually being rescued by Cerberus. As you recruit more and more crew members you are undoubtedly hoping that you will stumble across Liara and add her to the team too.
It is possible to continue your romance with Liara in Mass Effect 2, even if that does not mean an actual love scene. Many players will probably choose to take the easier route and romance another character instead, although this will most likely stop you from having a relationship with Liara in Mass Effect 3.
When playing Mass Effect it is always important to think about how your actions will affect your present position in the game any future games.
It is also important to note that if you really want to have a love scene play out between Shepard and Liara you will need to play the Lair of the Shadow Broker DLC.
A Changed Woman
Unfortunately when you do find Liara on Illium it is immediately obvious that she has changed a lot in the two years that you were gone. She seems to have become much harsher and to have lost her innocence somewhat. If she was Shepard's love interest in the previous Mass Effect game she will greet him or her with a kiss. She does admit that she regrets that she cannot join Shepard's mission but she cannot leave her work on Illium.
Many players, especially those that actually role play properly may now choose to romance another character based on how much Liara has changed.
The Memory Remains
If Liara is Shepard's love interest during Mass Effect 2 there will be a framed picture of her on the desk in the Shephards' quarters. If you remain faithful to her throughout the game the picture will always remain on show and during the trip to the Omega 4 Relay for the Suicide Mission Shepard will look at the picture, if you have a relationship with another character a love scene should commence at this point.
If you are unfaithful to Liara during the game, when you enter Shepard's quarters the picture will be face-down.
Lair of The Shadow Broker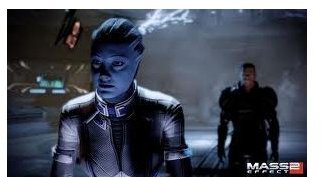 To have a fully continued and affirmed romance with Liara and a love scene with her and Shapard you really should purchase the Lair of The Shadow Broker DLC, although I am of the opinion that if you remain faithful to her throughout Mass Effect 2 you could enjoy the benefit of an easy continued relationship with Liara in Mass Effect 3 without having played the Lair of the Shadow Broker.
Once you finished the Lair of the Shadow Broker mission you can choose to either continue your relationship with Liara or to end it.
Once the Lair of the Shadow Broker mission is complete Shepard will invite Liara back to the Normandy for 'drinks'. If you have cheated on her with another character Liara will tell Shepard that she knows about the other relationship soon after arriving and leave.
If you have been faithful Liara will arrive and present you with your old dog-tags in a frame.
After a length discussion about your present role with Cerberus and what the future holds Shepard and Liara will start getting up close until the scene cuts out and reopens with them hugging and saying their goodbyes. Interestingly during this conversation on the Normandy Liara seems to lose the harshness that she exhibited on Illium, and is more like her old, almost innocent self.
Possible Romance in Mass Effect 3
As I said before, I believe, as a lot of other Mass Effect fans do too, that it would be easily possible to have a continued romance with Liara in Mass Effect 3 without the Lair of the Shadow Broker DLC. If you remain faithful to her throughout your play-through of Mass Effect 2 I do not see how there could not be a possibility for that romance to continue into the next installment.
If you do intend on pursuing Liara fully as a love interest then I would highly recommend playing the Lair of the Shadow Broker just in case it does impact the relationship in Mass Effect 3.
References
All images are screenshots from Mass Effect 2.
This post is part of the series: Mass Effect 2 Romance Guide
Whether its Liara, Kaiden or Ashley you favor, check out this guide to romance in Mass Effect 2.