Madden 2010 on the Wii is a Mixed Bag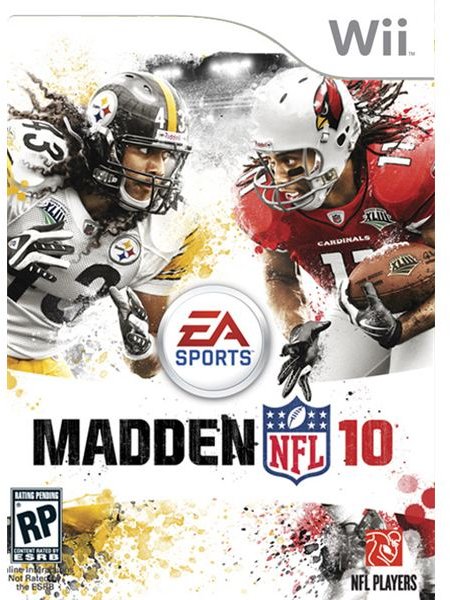 After Review Cover Art…
While not the best Madden game by any stretch of the imagination, EA Sports delivers a serviceable football game in Madden 2010 on the Wii. However, if you're a diehard Madden enthusiast who especially enjoys the game for its realism, strategy and broadcast-like presentation go out and buy the game for the Playstation 3 or the XBOX 360.
Initially, I thought I was playing the worst Madden game ever created. I admittedly had lofty expectations after playing its 360 counterpart. Basically, to enjoy this game, you have to judge the game on its own merits and not compare it to any of its contemporaries. It's a different gaming experience anyways. That said, most gamers are going to feel unsatisfied with this game.
Controlling the Play (3 out of 5)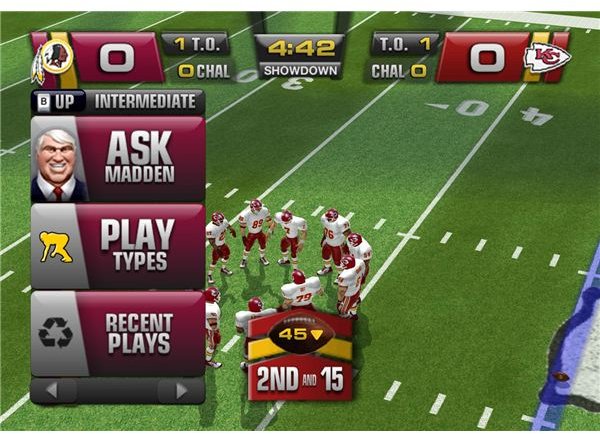 What is successful about Madden 10 on the Wii is its ability to cater itself to newcomers, casual football fans and those with higher levels of football knowledge and skill. The All-Play controller configuration is simplistic enough for almost anyone to master in relatively short time, whereas the advanced controller settings are similar to schemes in other Madden renditions and will be welcomed by fans of the series.
The only major problem I had with the gameplay was the inability to control defenders prior to the snap. Being unable to move a linebacker or safety prior to the play takes away significant strategic advantage. Also, the game is missing out as it is not compatible with Wii MotionPlus.
One interesting difference between the Wii version and other consoles is that you can elect to play with eleven players or five for a more arcade-style experience. The five on five version plays much like NFL Street, just without the exaggerated physics.
The controls respond relatively well, regardless of which control scheme you select. Though could use a bit more in the way of precision.
Gameplay is relatively smooth; the frame rate is similar, if not identical as previous years on the Wii. The game runs relatively smoothly as it has in years past.
Graphics and Sound (2 out of 5)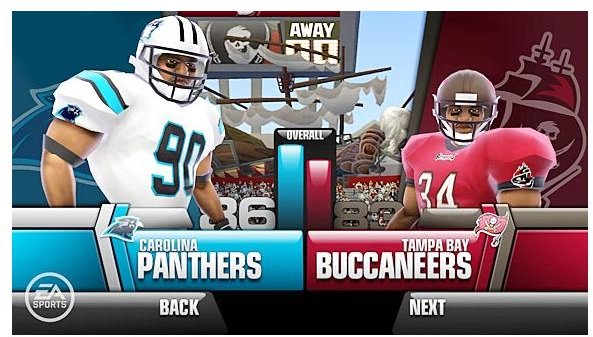 The presentation is sorely lacking. In this regard, the game has taken a significant step backwards. It's hard to compare Madden 10 to its 360 and PS3 counterparts, but the Wii version features a bare bones presentation. The commentating is no better or worse than other versions, but the broadcast style presentation is completely absent on the Wii. The game would be better served if Al Michaels and John Madden were calling the game again. Apart from the commentary, the sound is nothing special.
Graphics in Madden 2010 have almost intentionally been deemed unimportant by EA Sports. Like many other games, including Ghostbusters, Wii editions have purposefully made characters look more like cartoons than modern graphical marvels. From a graphics sense, Madden 2010 looks more like NFL Blitz than anything else.
Game Modes (3 out of 5)
The online mode i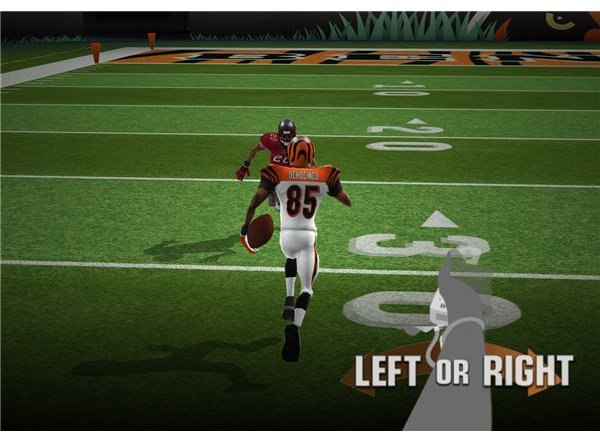 s serviceable, there appears to be no issues in that regard. The superstar and franchise modes are both could use massive reboots on the Wii. The Road to the Super Bowl mode is actually quite amusing. Users can play a full season, half season or even just the playoffs, gaining points along the way cooperating with other players to keep their players on the field.
Madden Showdown is far more enjoyable than the Super Bowl mode. In Showdown you and four players play competitively with variables that make the game interesting. They include game changers, prediction system and spotlight moments. Game changers include fumblitits, which is fairly self-explanatory, and tug of war that offers players only one down on offense.
Spotlight moments occur in critical times during the game where a user can take advantage of micro games. Battle for the ball is my favorite, in this mini game you and the opponent battle in the air for a pass. Sack attack is also fairly useful, win this mini game and you can buy your quarter back more time in the pocket.
Final Thoughts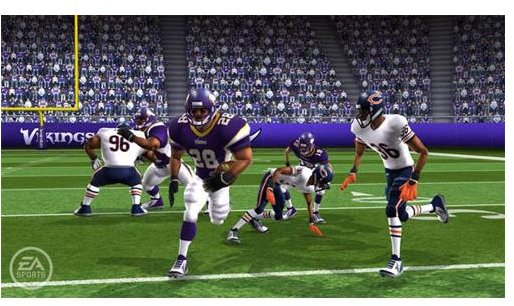 Though Madden 2010 is nothing like its 360 or PS3 counterparts, it's a perfect game if you're looking for a quick pick up game. It provides an amusing game without the strategy and realism that's become a trademark of the series. Unfortunately, in a variety of ways the game is a step back from the 09 version.
This game is ideal for gamers who will enjoy more of an arcade game. While its fantastic multiplayer game, it doesn't really lend itself to quality single player football. So, if you're a lone gamer, there isn't much depth awaiting you in Madden 10.