A brief list of National Football League Video Games For the PC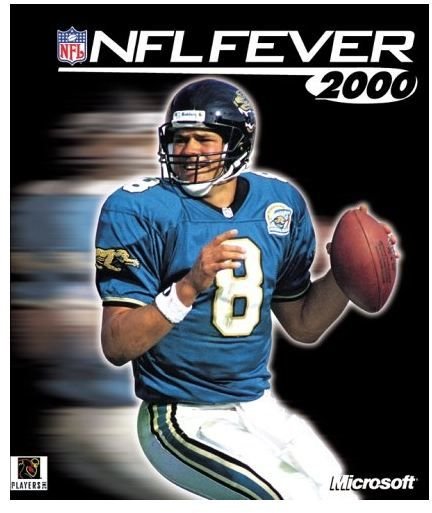 So Few To Choose From
Apart from the huge Madden NFL franchise, it's hard to find other National Football League video games on PC since most of the sports-games market has always comfortably belonged to console systems. The first Madden game which had an official license, released in 1994, solely belonged to the Sega Genesis and Super Nintendo game systems.
Even if National Football League video games are few and far between on the PC platform, there are still decent titles to choose from whether you like to play an arcade style all-action sport simulation or simply be the owner of a franchise and call the plays. The market for Football games on PC still looks way better than boxing games, which is non-existent; no chance of playing a boxing game unless you own a console and something like Fight Night.
Have a read through to find out about some notable football games from the past and present, to help you choose what to play amongst this relatively meagre selection. Play ball!
NFL Fever 2000
This is the first game in the NFL Fever series, and the only one to be released for the PC; subsequent versions (NFL Fever 2002/3/4) were not released for PC and only for the Xbox and Xbox 360.
Though the game is an old release it was considered far superior to the Madden series particularly in terms of eye candy. It featured 31 teams from the 99/00 season, the usual ability to choose or modify playbooks and well rendered player's animations which are still cool to look at. The game play was slightly criticised and there were suspicions of a premature release due to the number of glitches and lack of profiles for some notable players.
However, despite all that, NFL Fever is still a fun game and you might decide to play it if only out of sheer nostalgia or if you like more challenging game play.
Football Mogul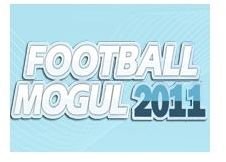 The Football Mogul franchise started in 1999, after Baseball Mogul, and it lets players make every important decision as the General Manager; as such it is not an action game but a strategy one much like the Championship Manager or Football Manager series of games.
This game is still being worked on, the latest version being FM 2011, and it features a faster simulation engine, smarter trade AI and stats for over 20,000 players. As the GM you can start any season, from 1970 to 2010, and you can also happily customize your game if you feel that something is missing in the rosters or other information.
Granted this game is not for those who like action, but it can be quite rewarding for the strategy heads or for those who are looking for a more cerebral experience in managing every aspect of your favourite NFL franchise.
Backyard Football
BF Started in 1999 as part of the Backyard Sports series (Backyard Baseball, Basketball, Soccer etc…) and not all games were released for the PC platform; the latest BF 10 and earlier 2005, 2006 games were not released for Windows though Rookie Rush made it to the PC and is quite fun to play.
Backyard Football does not strictly feature the NFL league but it features NFL players, like Peyton Manning or Kurt Warner, as kids playing street ball; game play is quite fun including various power moves, big tackling and a variety of unlockables in all manners of game play.
Backyard football 09 includes Peyton Manning, Brian Urlacher, Tony Romo (watch out for the fumble) and other stars together with 22 different backyard kids.
Maximum Football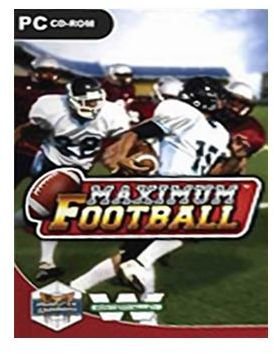 Maximum Football is slightly similar to the Mogul games, which means you can call the plays, customize the playbooks, roster and almost anything in the game. It also features a standard arcade mode where you can get your fix of action like in the Madden franchise. Though the title lacks polish particularly in the graphics and animations it could be at least considered as a strong competitor against the Madden franchise on PC, though in reality the last Madden game released for this platform was sometime ago. The fact that it is essentially a low-budget title does not help very much.
The vanilla game does not feature the NFL but, as mentioned, you can customise anything yourself or download some of the NFL packs and stadiums made by fans. I know that it may seem a huge task re-creating every NFL roster, stadium and jersey, but it also means that you will always have up-to-date everything in the game, though I am not sure what impact that has on subsequent releases.
The latest version of the game is 2.0.
Without including Madden, there you have some popular National Football League video games from past and present; of course the best and most varied selection still lies in the console market but perhaps 2K or EA will revert back to releasing PC versions for their games, despite recent poor sales.
References
Author's own experience.
Maximum Football - Wintervalley Software
Backyard Football - Humongous Entertainment
NFL 2000 - Discontinued
Images from Wikipedia