Fantasy Football Cheat Sheets: Top 10 Players to Draft in 2011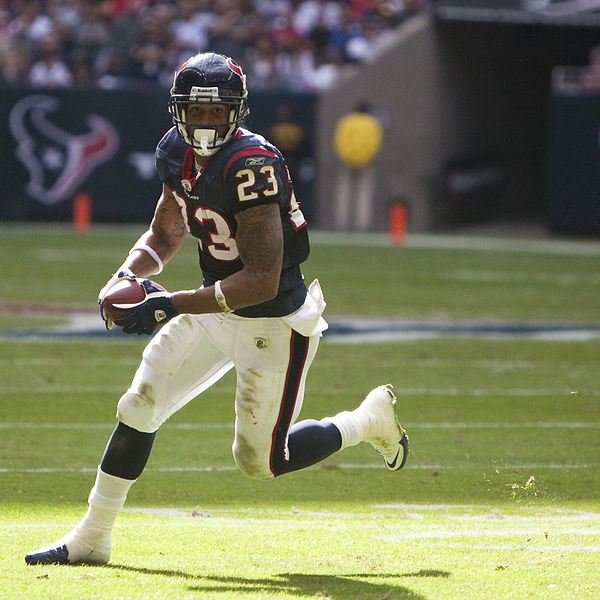 The key to a successful fantasy football draft is preparation. Sure, sometimes people go into the draft armed with nothing more than the default rankings provided by Yahoo! or NFL.com and get lucky, but the most consistent team owners in fantasy football are the ones who know exactly who they're going after when the draft starts.
It's hard to predict who will be a top player from season to season, but certain names always seem to appear near the top of the list. They're invariably almost all running backs, with a talented receiver or quarterback joining the ranks on occasion.
This year's list includes some of last year's top fantasy performers, as well as some of fantasy's perennial performers. Barring injury, you should be very pleased to land even one of these players for your 2011 team. Somehow manage to get two or three of them, and you should find yourself on the path to fantasy dominance. Consider this your fantasy football cheat sheet.
Arian Foster
Arian Foster was last year's breakout fantasy performer, leading all players in total fantasy points (depending on your league scoring). With 1616 rushing yards, 16 rushing TDs, 604 receiving yards and 2 receiving TDs last year, Foster came out of nowhere to help many owners win their leagues.
Foster is a bit like this year's Chris Johnson- an unproven back coming off a surprisingly prolific campaign. His performance will probably not equal last year, but even if he experiences a drop off similar to CJ's from last year, he'll still rank in the top ten fantasy performers. Foster is a solid choice if you find yourself with the number one pick in your draft.
Adrian Peterson
Peterson has enjoyed his spot atop fantasy drafts for several years now, and for good reason. Last year's stats included 1298 rushing yards and 12 touchdowns in an offense that struggled with consistency and a team that went through its share of turmoil.
With Donovan McNabb under center, opposing defenses will have to give some respect to the passing game, allowing Peterson a bit more room to run than he had last year. Expect him to perform even better than last season.
Chris Johnson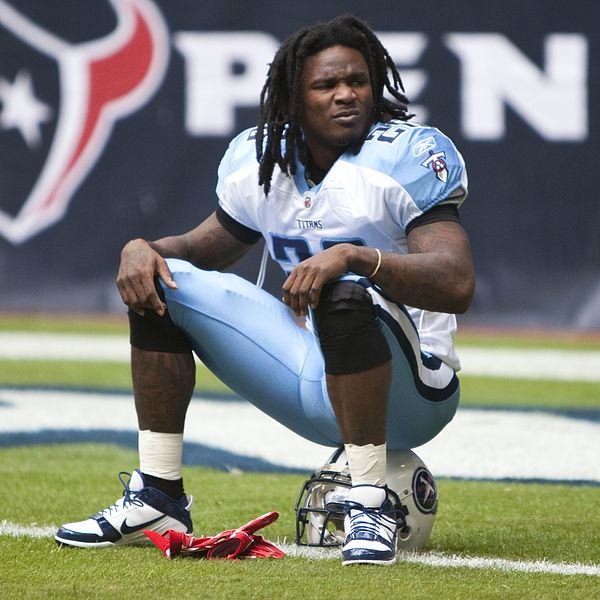 Last year's golden boy didn't quite live up to the 2000+ yard season he promised at the beginning of the year, but he did rack up 1364 rushing yards and 11 touchdowns on the ground.
One of the most electric backs in the league, look for Johnson to return to his old self now that the Titans have a competent QB. Unless Hasselbeck gets hurt (again), Johnson should have quite a bit more room to run this year.
Jamaal Charles
The Kansas City Chiefs were one of last year's biggest surprises, and Jamaal Charles was a big part of that. Charles ended the season with 1467 rushing yards, second only to Arian Foster.
Charles averaged 6.4 yards per carry last season, just shy of Jim Brown's so-called untouchable single-season record. Even if he doesn't quite measure up to last year (and there's no reason to believe he won't), you're still going to get quite a bit of fantasy production from him.
Ray Rice
Rice earned a very respectable 1220 rushing yards last year, but owners who had him often found themselves frustrated as the Ravens turned to Willis McGahee anytime they neared the goal line.
This year, McGahee is gone and the Ravens have signed full back Vonta Leach to be Rice's lead blocker. If you haven't heard of Leach, all you need to know is that he cleared out defenders for a guy named Arian Foster last year.
Look for Rice to have one of his best fantasty seasons to date this year, assuming the Ravens let him punch the ball in from the goal line.
Michael Turner
With Matt Ryan under center and Roddy White burning opposing defenses, opponents have no choice but to respect the deep threat on every play when taking on the Falcons and their powerhouse offense. This opens up rushing lanes and makes Michael Turner one of football's most productive backs.
Last year's stats included 1371 rushing yards and 12 touchdowns. Turner has led the league in carries for two of the last three years, and even though he had offseason surgery and the Falcons signed talented rookie Jacquizz Rodgers, there's no reason to expect the Falcons won't lean on him again this year.
Rashard Mendenhall
The Steelers made it all the way to the Super Bowl last year, and Mendenhall is a big part of the reason why. Tied for second in the league with 13 touchdowns, Rashard was a very consistent back in the 2010 season.
With most of the major components of last year's team returning, and a QB that is willing to restructure his own contract to help the team get under the salary cap, it looks like the Steelers are primed to make another run to the AFC Championship and beyond.
Roddy White
There are so many receivers that could make a case for a spot on this list, and depending on the scoring in your individual league, you may want to swap out White for Dwayne Bowe or Andre Johnson, but in terms of overall consistency, I don't think you can do much better than Roddy White.
Last year, White earned 1389 receiving yards (second in the league) and 11 touchdowns. Matt Ryan is still Matt Ryan, and there's no reason to believe he won't be able to get the ball to White with the same consistency this season.
Michael Vick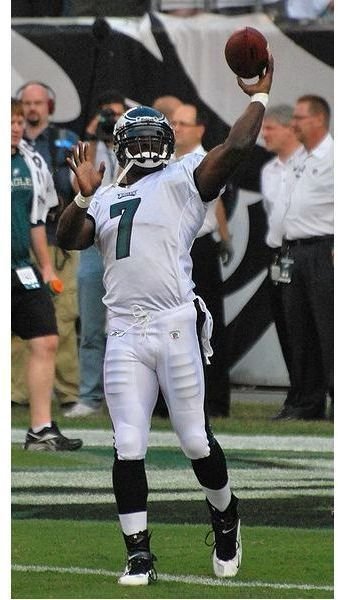 This pick is for the gamblers out there. Conventional wisdom says you never take a quarterback in the first round. Not because they don't score a bunch of fantasy points, but because they all score a similar number of points. For example, of last year's top 25 fantasy performers, 17 were quarterbacks.
The reason to pick up Vick is his running ability. Combined with his new-found skill in the pocket, it makes him a fantasy points juggernaut. Vick was second overall in total fantasy points scored last year, even though he missed several games because of injuries.
If Vick can stay healthy, he'll dominate all other players this season. The thing that makes him so effective is the thing that also makes him a dangerous pick. Running outside the pocket so much opens him up to more hits, which can send him to the sidelines before you know it.
If you pick up Vick, either grab Vince Young as well or make sure you have another competent QB on your roster, just in case.
Aaron Rodgers
Nearly 4,000 passing yards. 28 passing TDs. 4 Rushing TDs. Rodgers is a guy who can score fantasy points.
He's also coming off a career year and entering into the dreaded Super Bowl slump, so be careful here. Still, if Rodgers can match his performance from last year with a now fully healthy Packers team, he'll be sure to dominate fantasy leagues all season.
What do you think? Who will be your number one fantasy pick this year? Let us know in the comments section.
References