Dynasty Warriors 6 Review for PS2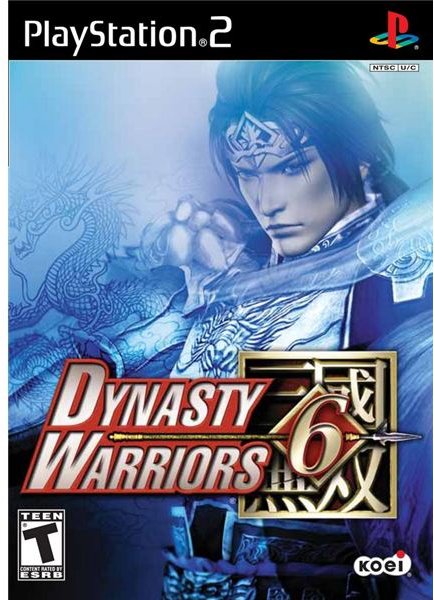 (3 out of 5)
Dynasty Warriors 6 did not try to be distinct from its previous titles, though there are few bonus stages and scenarios as well as a new combo system; the hack-and-slash style of gameplay still remains the same. Released initially for the Xbox 360/PS3 platforms, Dynasty Warriors 6 got something for PS2 owners to celebrate, but failed miserably in the graphics department.
Gameplay (3 out of 5)
The sixth installment of Dynasty Warriors was released for the PS2 in November 2008 with some new add-ons and features. With a total of 19 stages, 45 scenarios and 41 playable characters ported from the Dynasty Warriors 6 Xbox360/PS3 version, the game boasts 10 bonus scenarios and five additional stages. But, hold on…it also has many additional weapons exclusive for the PS2 platform.
Although there is that traditional Mosou mode, there are also some extra modes outside the main story mode. The most entertaining one is Rampage, where players have to slash many enemies within a certain time frame. There are also other mini-games that test your speed, swiftness and power. A new add-on to the game is the Renbu system that allows players to build their characters' attack combos in a completely different fashion. However, this system makes the traditional combat system easier as you have to press only one button to accomplish the combos. This makes Dynasty Warriors 6 more easy and boring as there are no challenges to achieve.
The Mosou mode allows you to choose up to 15 characters for the initial missions. You can then unlock as many as you can after you fulfill certain conditions. The facial features of enemy characters are very similar to each other. Moreover, they do not pose a great threat to your seemingly difficult missions as they are less challenging. However, you can refer to this Dynasty Warriors 6 Strategy Guide to know more about some less-challenging tasks.
Dynasty Warriors 6 Screenshots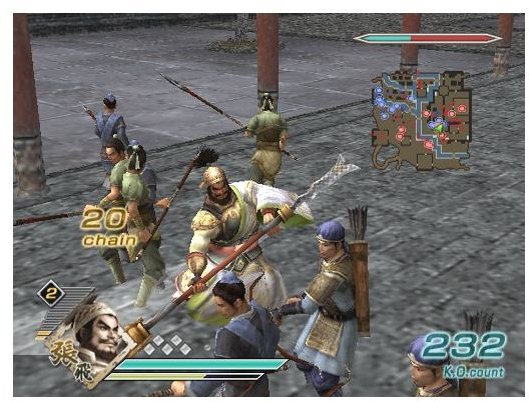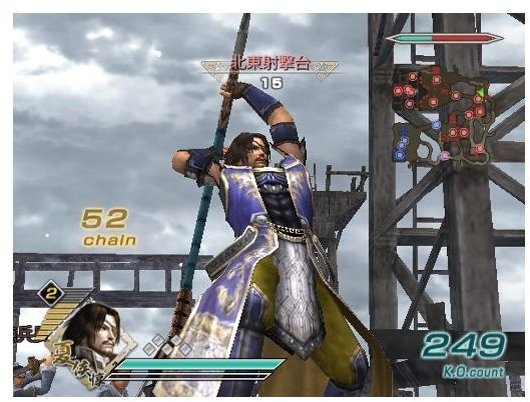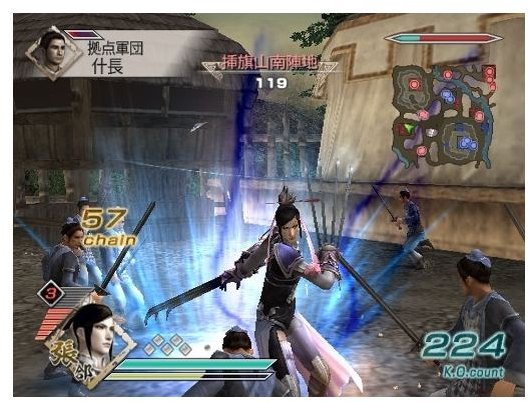 Graphics (2 out of 5)
It doesn't matter if any game has minor problems in gameplay, but the biggest let down was the graphics part in Dynasty Warriors 6. Frequent lags during battle scenes make the game very difficult to play. One of the serious graphical flaws is the sudden disappearance of enemy characters the moment we side-step. The textures are not at all impressive, though the colors are vibrant and there are some good special effects. The features of enemy npcs look very similar and the animations are quite awkward and stiff.
Sound (3 out of 5)
Developers Omega Force could have done better in the sound department, though the sounds are far better than that graphics, courtesy of a good soundtrack. Still, there's nothing innovative with the sound effects and it seems that the developers have borrowed them from the previous titles. The war-cries also sound very unoriginal and generic, but thanks to the soundtrack as it compensates the monotonous sound effects.
Overall
Though the PS2 version has some bonus features, there's nothing to celebrate because the gameplay has nothing new except a very easy combat system and some new modes. The sounds are akin to its predecessors and the graphics very unimpressive. Dynasty Warriors 6 may still be argued as the best game by many DW fans, but there is no uniqueness, just a hack-and-slash atop with very poor graphics.