Infinity Ward vs Treyarch?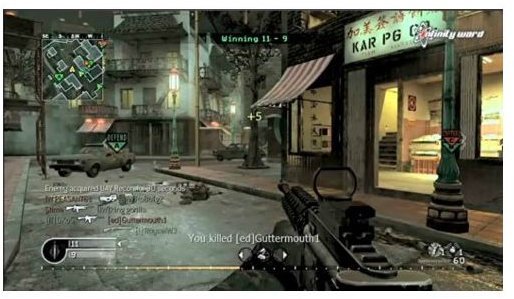 Call of Duty, like the infamous Halo franchise, is a game that even the most disconnected soccer moms in the world have heard of. Started in 2003 by developer Infinity Ward, the series has become the most successful video game franchise ever. Commercials for Modern Warfare 2 and Black Ops have even featured celebrities such as Kobe Bryant and Jimmy Kimmel. However, the latest iteration of Call of Duty, Black Ops, did not receive the critical acclaim that the previous two versions of Modern Warfare did. What are some of the reasons for this downturn in suppossed quality?
Unlike most major video game series, the Call of Duty games are actually developed by two different studios. Infinity Ward takes turns with Treyarch, with each developer releasing a new game every other year. While Modern Warfare 1 & 2 were developed by Infinity Ward and instantly found success with their fun, yet completely unbalanced multiplayer modes, World at War and Black Ops were developed by Treyarch. Of course, both Treyarch games sold quite well, but are almost universally panned by gamers for their relatively lackluster multiplayer games.
So with Modern Warfare 3 gameplay probably leaking soon, the crux of the conversation should shift from MW vs. Black Ops to Infinity Ward vs. Treyarch. Lets take a closer look at the individual features, good and bad, of each developer's Call of Duty resume.
Infinity Ward – The Good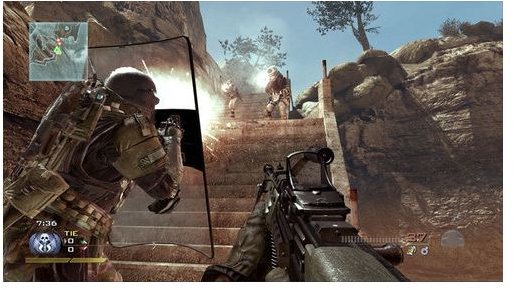 Infinity Ward is the original developer behind the Call of Duty games, and arguably boast one of the most successful track records of any developer alive and kicking today. Their latest iteration of the CoD franchise, Modern Warfare 2, was a smash-hit, and its multiplayer servers remain highly populated even 2 years after its debut. So what makes an Infinity Ward game good? Lets take a closer look.
Infinity Ward – The Bad
Of course, for all of its critical and financial success, Modern Warfare 2 has its share of dectractors. While many of these are unskilled, slower-twitch players frustrated with the speed of normal gameplay in the CoD universe, there are some legitimate gripes about MW2.
Click Next Page to Find out more about Treyarch, Modern Warfare 3 gameplay, and the ultimate conclusion!
Treyarch – The Good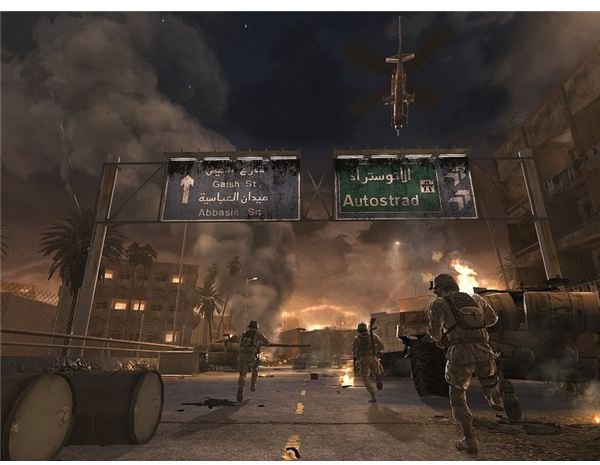 Treyarch is the developer of the oft-dismissed Call of Duty games – World at War, and Black Ops. Unfortunately for Treyarch, they are often looked at as inferior to Infinity Ward when it comes to making quality games. While some of Treyarch's design decisions are indeed bland, others are quite unique and promising.
Treyarch – The Bad
Unfortunately for Treyarch, this section is really the crux of our argument. While the good portions of Black Ops are commendable, Treyarch also committed some major sins with its most recent offering. Critics and casual gamers noticed right away, and these negative design decisions are a major reason why Modern Warfare 3 gameplay will most likely be superior to Black Ops.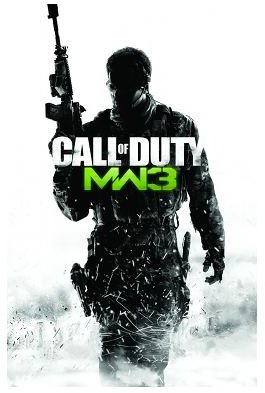 Ultimately, the 3 things that make gamers come back to Call of Duty were completely abandoned by Treyarch's design team.
Why Modern Warfare 3 will be better than Black Ops
The strengths of Infinity Ward's design team are evidently geared towards attracting gamers in droves. Outstanding action pieces and maps, an eye toward exciting, albeit ridiculous at times, multiplayer action, and a serious understanding of ballistics and physics all help IW create best-sellers time and time again.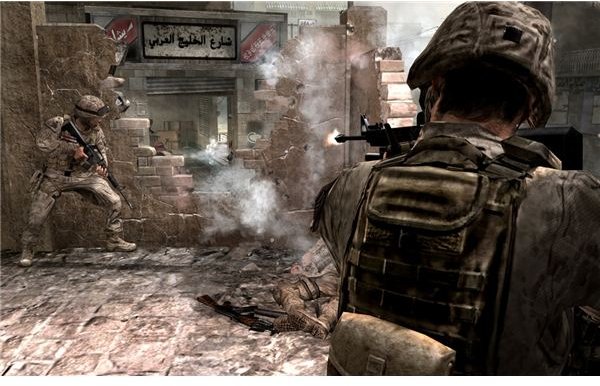 On the flip side we have Treyarch, the innovators that slightly twist IW's masterpieces in their own ways. Unfortunately, they pandered to the critics too much, leaving gamers with unsatisfying gameplay, technical problems and a dreary multiplayer mode that is quickly being deserted.
One more piece of the puzzle may change the picture though: Infinity Ward has jettisoned Activision, and is no longer the primary developer of Modern Warfare 3. However, several key IW employees have jumped shift to Sledgehammer Games and Raven Software – so the core of Infinity Ward is still intact and running alongside MW3's development.
This post is part of the series: Modern Warfare Reviews
A collection of Modern Warfare reviews.