Call of Duty 5 Zombies Strategy: Tips for the Final Zombie Stages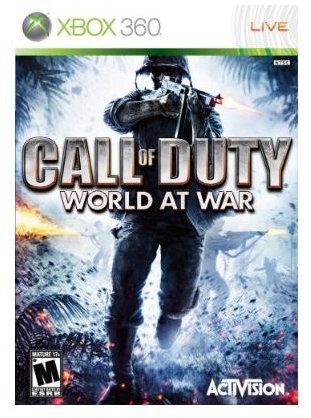 Once you have made your way through Call of Duty 5: World at War you are given a little extra feature to extend gameplay. Suddenly you are held up in a burnt out building with waves of Nazi zombies coming at you with increasing speed and intensity. As you kill each group you go up levels and they become progressively harder, challenging you to survive as long as possible. Though the game mechanics are the same there are a few things to keep in mind to extend your fight.
Window Money
The first thing you have to notice is that when the zombies get near they begin ripping the planks off of the windows. When you get close you can repair them, which actually gives you money. In the early few levels the zombies are not attacking at a very striking speed so it is advisable to let them get all the way in before you kill them so that you have the opportunity to get paid through repair.
Last Man Standing
Make sure that at the end of each level you isolate the last zombie and render them almost useless before killing them. This will give you and your partners extra time to repair windows and wall areas as well as get new weapons, which is going to be integral to planning out your zombie survival strategy. Once you are completely prepared you can then kill the last zombie from that level and move on.
Regeneration
Always do a cost benefit analysis when going to regenerate your teammate. If it is in an early level and they are down feel free to go over and give them a hand. But if there are a huge number of zombies or you are close to the end of a level then there is really no reason to waste your time sitting there regenerating. They are automatically respawned at the beginning of the next stage, so only get them back up if it will actually be worth the time and money for the team as a whole.
New Rooms
Do not go into new rooms too early as these just give you more areas and windows to watch. It is true that you can only get the full range of weapons by going into the side room and upstairs, but this also makes things much more complicated. If you are playing alone you may want to hold off as long as you can.
Early Weapons Use
In the early stages you are going to want to conserve the ammunition for better weapons, possibly even avoiding getting new weapons period. Try just using your pistol or knife because you may need the heavy artillery later on. This is not one of the easiest Call of Duty 5 tips to follow since it is often counterintuitive to the logic used in first person shooters, which rewards you for direct kills and not for plotted attacks on the enemy. Here you have to consider that you may be dealing with scarce resources and you need to plan ahead.
Headset
The headset is going to become even more key if you are player over the XBox live network instead of actually in the room with you. Since each player needs to be watching specific areas and may need to change location to attack large zombie surges it is important to have clear communication. Without that you are not going to maintain a clean plan and you won't get past the first ten levels in your Call of Duty 5 zombie survival.
References
Photo: Product Box Shot, www.callofduty.com.
References: Author's own experience.
This post is part of the series: Call of Duty: World at War Zombie Mode Tips
Call of Duty: World at War Zombie mode can be tons of fun but if you follow these tips, you will also get a very high score.