Xbox 360 Wireless Network Adapter Bypass Guide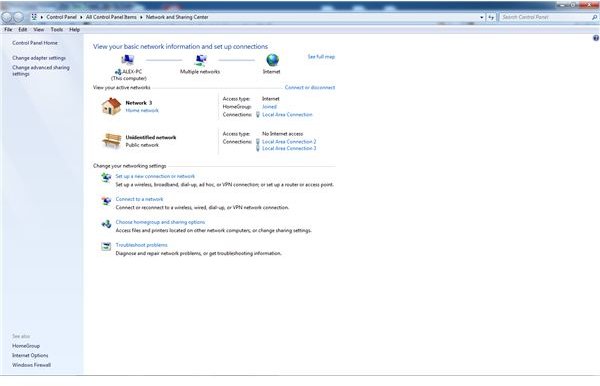 Introduction - Xbox 360 Wireless Network Adapter Bypass Guide
While the official Microsoft Xbox 360 Wireless Network Adapter is a fine piece of kit, it has always been priced on the expensive side for most 360 owners. While hardcore online gamers will always swear by wired Internet connections for multiplayer games, there are times when connecting the Xbox 360 wireless without Microsoft adapter to the Internet is either desirable or forced upon you by the layout of your house. Fortunately, you can use a wireless PC to route the Xbox 360 to the Internet, and in this Xbox 360 Wireless Network Adapter bypass guide, we'll show you how to configure Windows XP, Vista and Windows 7 to share the Internet connection on your wireless-enabled laptop or desktop PC so that you enjoy 360 gaming free of wires without the expense.
Connecting the Xbox 360 Wireless without Microsoft Adapter in Windows Vista and Windows 7
To get Internet connection for the Xbox 360 through your computer, you will require a crossover ethernet cable. The one supplied in the box with the 360 will generally not work, although some people have reported that their official cable does. This suggest Microsoft varies the cable supplied with Xbox 360, so it's worth trying out your official ethernet cable before purchasing a crossover one.Obviously, a wireless enabled laptop is the ideal computer to use for this, as you can move it to whichever room your 360 is in, but if your desktop and Xbox are in the same room, the same steps apply.
Connect your Xbox 360 to your PC using the ethernet port on both machines.

On Windows Vista or 7, click the "Start" Button and type "ncpa.cpl" in the Search box.

This will bring up your Network Connections.

Right-Click the primary network that you access the Internet from i.e. the "Wireless Network Connection" icon and select "Properties".

Select the "Sharing" tab in Local Area Connection Properties.

Tick the box for "Allow other network users to connect through this computer's Intenet Connection" and then press "OK".

In the Network Connections window, your Wirelss Network Connection should have the text "Shared" appear below it.
Double-check you can still access the Internet from your wireless PC by opening a web browser window, then start up your Xbox 360. It should automatically detect the shared Internet access and use it to sign in to Xbox Live.
How to Connect My Xbox 360 to My Wireless PC with Windows XP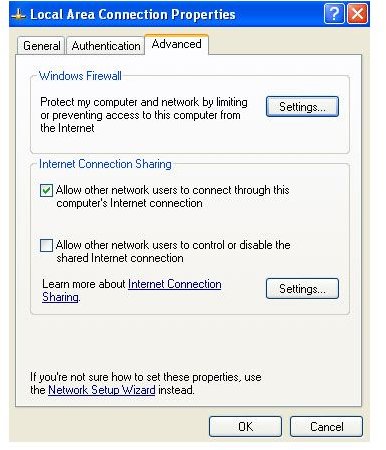 Generally, Internet Connection Sharing (ICS) will work on Windows XP exactly as above, although you will need to press "Run" from the Start Menu and type "ncpa.cpl". Sometimes, though, Windows XP can be very picky about sharing the Internet. After changing the Sharing Properties on your Wireless Internet Connection, you may need to Right-Click on the ethernet Network icon in your Taskbar and select "Repair". If you still encounter issues, it is worth referring to this official Microsoft troubleshooting guide, as you may have to manually configure your Xbox 360 Internet settings.
Conclusion
Using a wireless laptop or PC and Windows Internet Connection sharing is a great way to bypass the requirement for the official Microsoft Xbox 360 Wireless Network Adapter to access and play games on Xbox Live wirelessly from your 360 console. If you are unable to set up a wired connection between your Xbox 360 and your broadband router, then taking advantage of your Windows PC's wireless capabilities can prove a great solution.