Munitions Guide to Champions Online - Part 3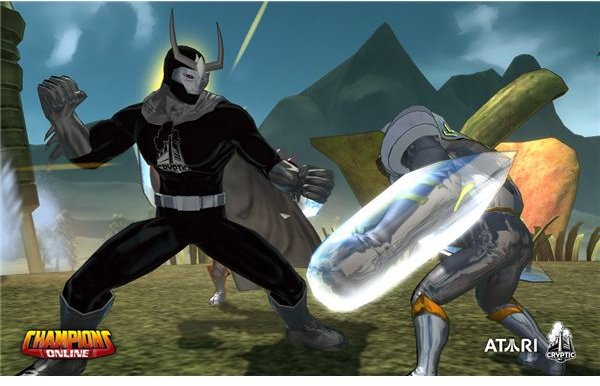 Ranged Area Attack - Frag Grenade (Tier 2) and Submachine Gun Burst (Tier 1) (2 out of 5)
These two underperformers are of situational value at best. Frag Grenade is a 50 range AoE damage + knockback that scatters foes. The problem is, this is rarely a good thing. It doesn't synergize well with the other munitions AoEs, and it will likely tick off your teammates as well.
Submachine Gun Burst is a cone AoE attack that does so-so damage.The cone is not terribly wide, and the gun itself is small and unimpressive. There may be some better costume replacements for it, but that doesn't help the weak damage output.
Neither one of these powers really shines, and neither really looks all that cool either.
Advantages of Note:
None.
RECOMMENDATION: Skip unless you absolutely need them for concept. They aren't worthless, they just are not very good.
Ranged Area Attack - Rocket (Tier 2) (3 out of 5)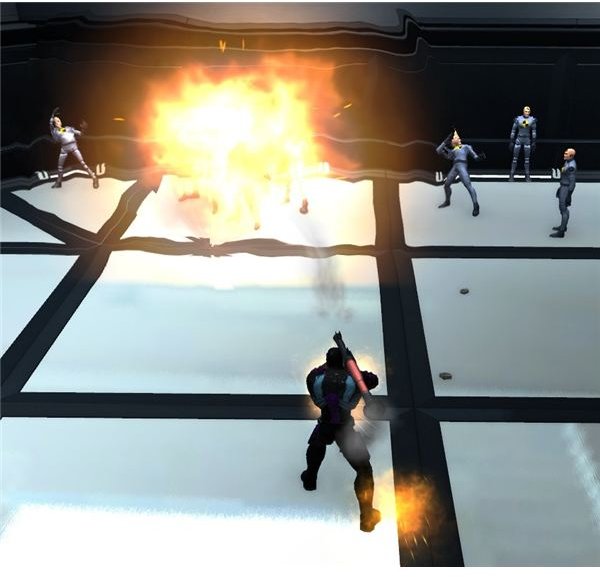 This rocket launcher attack has good range (100 feet), good area effect (20 foot sphere), and decent damage. Unfortunately it has a high energy cost (89) and a longish charge up for maximum damage (2.33 seconds). It looks pretty cool too, and when combined with sonic device it can really bring the pain. This is a strange tweener power that is almost enough damage for its costs, and almost convenient enough to fit into a build. If there was a better set of 100 range powers in the munitions set, this power might shine a bit more. But you really only have this and AR. This power has potential in my opinion, it just needs a little love, perhaps a cooler advantage, and maybe another complementary power or two in the munitions set.
I think a skilled player could probably find a way to make this power shine. I keep trying and haven't quite done it yet.
Advantages of Note:
Concussive Rocket makes this power a knockback as well. As with frag grenade, I am not sure how useful that would really be. If I was going to pump up this power I would probably just take it to rank 3 for maximum damage.
RECOMMENDATION: Try it out if you think you can unlock the secret to making this power shine.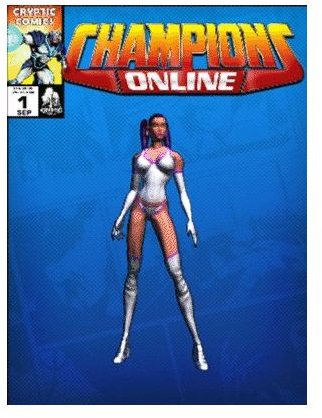 Ranged Area Attack - Lead Tempest (Tier 3) (4 out of 5)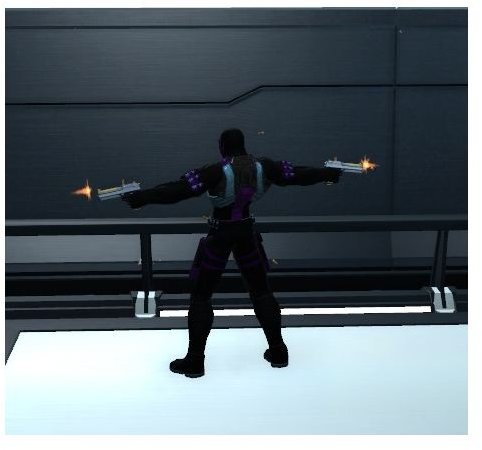 Lead Tempest has one of the largest area of effect radii in all of Champions Online (50 feet). This makes it well suited to deliver on attack pre-buffs like sonic device and toxic nanites. The only downside is the attack will still only hit 5 foes, and it is a little bit random (with the chance of being hit going down as the range to the target increases). The damage is good, but not amazing, although at rank 3 it is very respectable. It has no cooldown and a quite reasonable energy cost.
This power happens to have one of the most awesome animations in the game, and it is almost worth taking just for that cool factor alone.
Advantages of Note:
Tread Softly looks good at first glance, but really isn't. It adds to your dodge and avoidance while you are using lead tempest, but the amount is small and you really do not spend that much time in the actual animation of lead tempest. If you are going to spend advantage points on this power, you will want to simply take it to rank 3.
RECOMMENDATION: Good but not Great Pickup.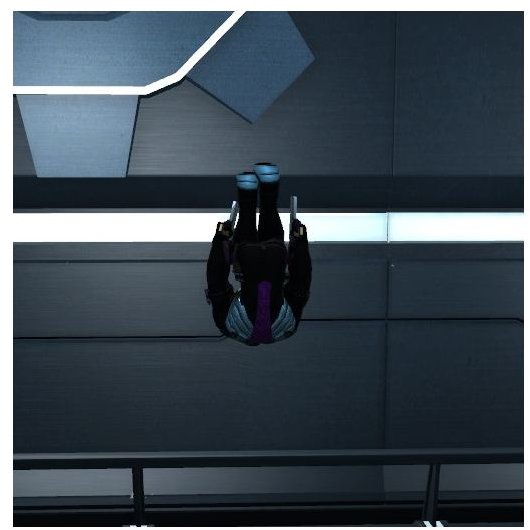 Crowd Control - Smoke Grenade (Tier 2) (2 out of 5)
This is really more of a utility power than crowd control. It creates a small area of smoke at your target's location that dramatically lowers the perception of all enemies inside the cloud. Basically, foes inside will not be able to see or attack you. Some foes outside the cloud will not be able to attack you either. Some AoEs, however, will still hit you.This is a so-so emergency power, but with the way attacks are queued and with high rank villains ignoring the cloud, it is pretty unreliable.
Advantages of Note:
Escape Artist actually makes this power a little more worth consideration. The target of the smoke grenade and any other foes in the cloud will have their energy regeneration severely reduced. You may have experienced the other end of this while fighting various Viper troops. If you suddenly noticed you had no energy, and could not gain any, this is usually what happened. This has some interesting PvE and PvP uses, and that is the sole reason this gets an average score rather than below average.
RECOMMENDATION: If you do not plan to take this advantage, I would not take the power at all.
Conclusions on the Munitions Set
Overall munitions is a pretty solid set. It has some good single target attacks, a couple of decent (but not great) AoEs, and some nice utility powers. The abilities work well together as a theme, and some of them even synergize nicely (especially those that benefit from TGM's enrage). The mini mines overnerf really hurt the set badly, and took it from one of the best to its current position as above average. If Cryptic ever revists that nerf and undoes some of this, the set would really improve.
Please remember that this guide has 3 parts. Please read them all! If you want to share your own comments and experiences, please do so in this part of the guide.
This post is part of the series: Champions Online Framework Guides
Champions Online released with 21 frameworks (with a 22nd to come in October 2009). This series of guides examines each framework, discusses the powers, and gives a general evaluation of each power's capability.