How to Dowload and Install Champions Online Free to Play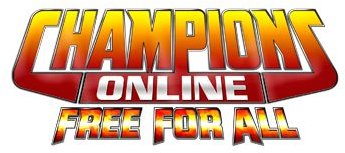 Free to play games seem to be all the rage these days. From World of Warcraft adding a free to play (up to level 20) option to the recent announcement of City of Heroes Freedom, gamers who want to indulge their MMO addiction on the cheap have many options to choose from these days.
One of these choices is the superhero MMO Champions Online. Originally launched as a traditional subscription MMORPG, Champions has now adopted the free to play, microtransaction-supported business model.
If you've ever wanted to create your very own superhero and face off against the forces of evil, there's really no reason not to give Champions Online a try.
Our guide will walk you through the account setup and game installation process, ensuring that you can get into the game as quickly and easily as possible.
Register From an Account
The first thing you'll want to do is head over to the official Champions Online Website. On the right side of the main page you'll see a very large button that says "Champions Online Play Now.' You're going to want to click on this button to continue.
On the ensuing page, you'll need to fill in each field to register for your free account. Come up with a username and password you can remember (not recommended to use a name you're planning on giving to one of your characters), your date of birth, and the verification code shown in the box. You can also choose whether or not you'd like to receive the Champions Online newsletter.
Once you've filled out all the fields and checked the box indicating your agreement with the terms of service, press the giant "Download Now" button to continue.
Download the Game Client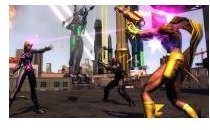 You'll be taken to the download page, and your download should begin shortly. You'll notice that the ChampionsOnlineF2P.exe file is very small. This is because you've only downloaded the updater, not the full game client.
Once the .exe has downloaded, open it up to begin the download process. You'll be asked to choose a folder where you would like to store installation files. This is not the location where the game itself will be installed, rather a temporary storage area while the game is downloaded from the server. Location is unimportant, just make sure it's a place you can remember.
The game files are approximately 2.6 gigs, so you'll need to wait a bit while they install. This might be a good time to check out some information on character creation and archetypes while you wait.
Install the Game
Once the game files have finished downloading, go to the folder where you initially chose to save them and find the file named "setup.exe." Run it to begin installing the game.
Click "next" on the first window that pops up, then agree with the terms of service once more to continue.
Choose the folder where you'd like to install the game and press "next" to continue. Make a decision about a desktop shortcut and quick launch icon, then press "install" to begin installation.
Log in And Play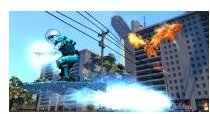 Once the installation process completed, it's time to log in and actually play the game. run the game, then enter your name and password to continue.
The updater will begin to check for updated files, and chances are you'll have another small download to wait for here. It shouldn't take long.
Once the updates have downloaded and are installed, press the "play" button to get started.
It will take a few seconds for the game to load. Once it does, you can begin the process of creating your first character. Take your time with this process. There are a lot of options to choose from, even for players on free accounts, and it can take awhile to get your character exactly the way you want it.
You will have the option to tweak your costume later on, but it won't be free. Remember that you'll be staring at this character for quite some time (hopefully) so the extra time you put in here will pay dividends down the road.
Champions Online Free for All is currently the only free to play superhero MMO on the market. City of Heroes is following suit later this year, but for now Champions Online is the best way to get your custom superhero fix for the low low price of absolutely nothing.
With one of the industry's most amazing character creators, the ability to craft your own nemesis, and a free Silver account, there's really no reason not to check out this great game.
References
All screenshots courtesy of Champions Online Official Site.
References from author's own experience.