Champions Online - The Successor to the City Of Heroes Franchise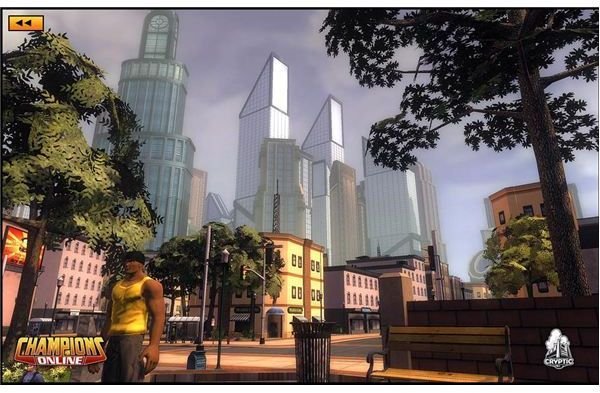 Welcome to Millennium City
Champions Online is a new MMO set to launch in Spring 2009 (a finalized date has not been announced as of yet) on both PC and Xbox 360. In 1981, George Macdonald created a pen-and-paper roleplaying game known as Champions, and the game garnered a strong following of devoted fans. It makes sense then, for a game company like Cryptic Studios to take this great game and develop it for the online world.
Millennium City is a city teeming with villains, and there is dire need for superheroes. This is where you come in. Champions Online allows you to create your own personalized superhero, using the style and story of the original game. Champions (the RPG pen-and-paper game) uses a point system to decide how powerful your hero, and your imagination provides the flexibility for look and feel. Champions Online is expected to carry forward this idea of flexibility, particularly with respect to costumes and powers. It is expected that this game will in fact be the most customizable title ever to be developed.
Those familiar with Cryptic Studios' earlier comic book game known as City of Heroes/City of Villains are aware of just how many possibilities are available for customization. Costumes will of course be highly customizable, as well as power choice and even hairstyles. Taking an original idea further however, even power effect visuals will be customizable. You even get to choose different power types when you level up, regardless of whether they fit your original idea of what your superhero should be or not. Power choice really will be up to you.
From Here to Eternity
Comparison to City of Heroes is inevitable within this genre, but there are a few key areas where Champions Online hopes to differentiate itself from its successful predecessor. City of Heroes after all, has been significantly prosperous as an MMO. Fans of the game however, have begun to leave in greater numbers as time goes by, prompting questions as to its longevity.
So how will Champions Online keep the comic book gaming genre fresh and alive? One aspect of the game involves the sheer scope. In CoH, the game is played within Paragon City, a fictional city filled with superheroes and supervillains. Champions Online will encompass the entire Earth, and superheroes will even have the opportunity to run through missions in outer space.
Gamers who are unfamiliar with the original Champions game should find the storylines in Champions Online to be well-written and containing great depth. CoH already exhibits detailed storylines, so there is an expectation that this will continue in Champions Online. There will be multiple villainous groups - such as VIPER, ARGENT, and PSI - and the villain out to destroy humanity is known as Doctor Destroyer. Yes, its slightly cheesy, but what comic book isn't?
Combat in Champions Online is going to be about action, pure and simple. The usual auto attack followed by a recharge timer is a thing of the past. Combat is expected to be much more interactive and significantly less boring. Because of the flexibility mentioned earlier, powers will be much more difficult to defend against and counteract. After all, the villains will have just as many different power types as you do. Combat is therefore expected to require a bit more thought and skill than in previous online games.
Looking Like a Comic Book
Judging from the screenshots available on the official website, Champions Online will be a step up from CoH in the graphics department. The visuals are very much in line with what one would expect from a quality comic book, including shadows and details. There are cracks in the pavement, texture to the buildings, and an almost surreal quality to everything. Its a blending of computer graphics and artistry thats so reminiscent of comic books or graphic novels, its almost scary.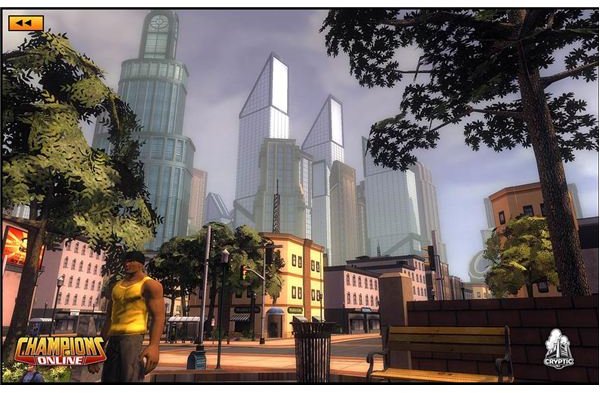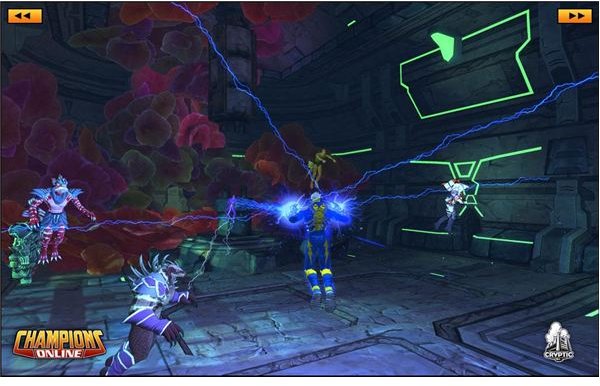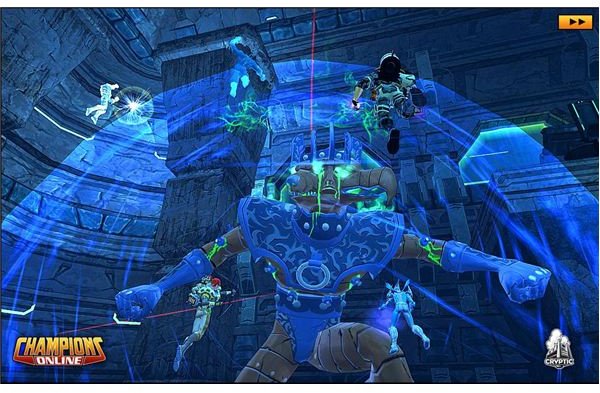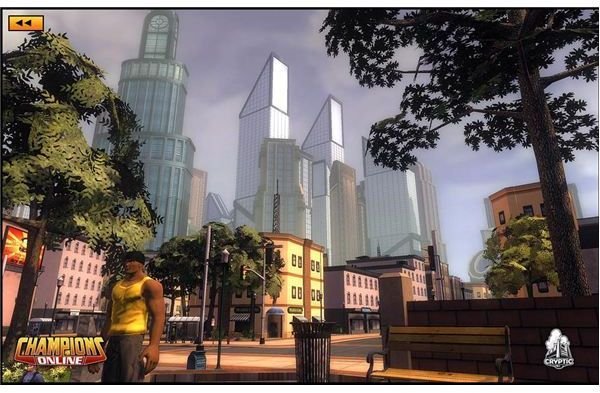 When Can We Play?
Enthusiasm for this game is high, and if it lives up to expectations, Champions Online will very likely set the bar for comic book games in the MMO realm. Customization is supposed to be insanely flexible, combat will hopefully be fast paced and engaging, and the visuals so far are breathtaking. With luck, this will be the one game to play. So keep your eyes peeled for a launch date and your fingers crossed that this game lives up to the hype.