Top 5 List Of Free-To-Play MMORPGS For PvP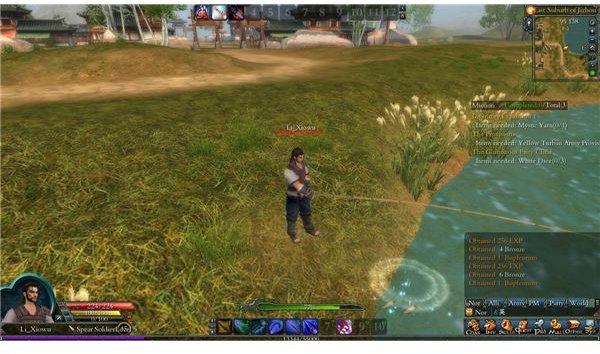 MMOs With A Little Bit More Than Grinding In Mind
A lot of gamers have been on the lookout for some fun, free MMORPGs with some good 'ole player-vs-player action that kicks it up a notch. Now there are a lot of games out there with PvP functionality but not all of them are worth playing, such as NIDA Online or the unpleasantly grind-heavy ROHAN Online. So to help gamers find something with a bit of originality and intensity, this top five list features games worth playing within the free-to-play MMORPG arena. Each one of the following games offers something a little bit different from the next game over but should appeal to gamers who may have grown tired of the same old content found in most other games.
No. 5: Allods Online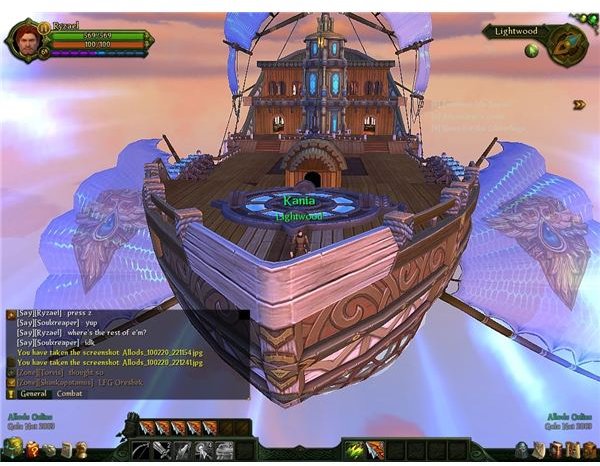 This spot was originally reserved for a little game called 2Moons (or also known as Dekaron) but after further comparisons it was decided that Allods Online should take this spot for a few reasons, including that it was specifically designed for group PvP. Yes, this is one of the few MMORPGs where PvP centers mostly around groups of players working together to take down another group of players. What's more is that the game sports army battles in the format of Astral Ship battles. The Astral Ships look beautiful but they can be maneuvered to attack using long-range player attacks and astral cannons. The battles are intense, huge and amazing, especially to be featured in a free-to-play MMORPG. What's more is that players will have to work together to keep the ships repaired during battle and the ship Captains have to strategically navigate in order for the rest of the player-crew to either get close enough to launch attacks against other players or board the enemy ship and take them down.
Official Allods Online Website
No. 4: 2029 Online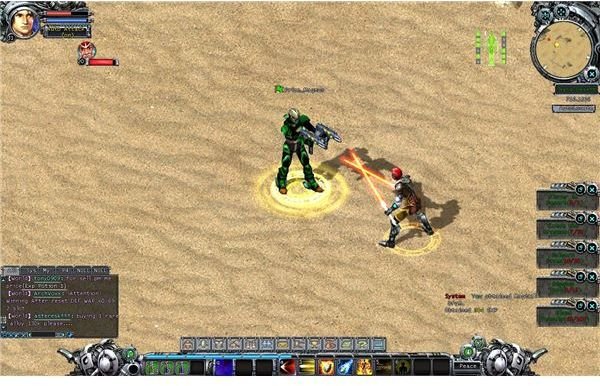 This game, I must say, is an endearing MMORPG. 2029 Online is such a player driven MMO that gamers can't help but get drawn into its captivating atmosphere. At the game's core is a design completely and entirely controlled by player actions. Cities can be taken and overthrown by guilds, there are daily battlegrounds to be fought over by low-level and high-level players with a mix of RTS elements and the game offers tons of opportunities for players to party and level together early on in the game. The PvP in 2029 is handled superbly given that players can actually move around during battle and strategically engage enemies without stiffly standing still and exchanging blows. The vehicles also add an extra dimension to the game and the solid combat structure easily makes 2029 Online a top contender on this list.
No. 3: DarkEden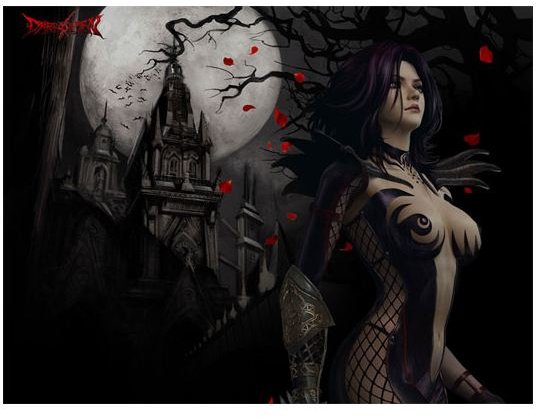 Vampires versus vampire hunters is a concept that simply cannot go wrong when handled correctly, and SoftOn Interactive handled this game with striking qualities. After being reinvented a few times and receiving some much needed graphical upgrades, DarkEden – despite its isometric perspective – is still one of the best PvP oriented MMOs out there. From level 1 to the end game DarkEden allows vampires and slayers to do battle in any zone outside the initial safe zones. This is a no-holds-barred MMORPG where players can literally hunt vampires in any of the maps and utilize a variety of weapons ranging from katanas and grenades to shotguns and turret guns. This isn't a Twilight's fans vampire MMORPG, this is a hardcore PvP based MMO that fans of Underworld and Blade will simply adore.
No. 2: RAN Online
Much like DarkEden and 2029, the whole premise of Ran Online centers around rival schools trying to knock each other off the map. Now, unlike DarkEden players do not start the game PvP'ing at every turn. Instead, Ran Online gives players a run-through of the play mechanics by having them complete quests and perform tasks within their respective school. However, the game really shines when players reach level 30 and are ordered to save the city outside the school gates, in which it turns into an absolute, all out brawling showdown between the three schools on the game. The fighting is centered around up-close fisticuffs, and gangs play a huge part in the overall premise because, of course, the game revolves around schools. There are a variety of classes on the game with varying techniques to be mastered and this all plays a very important role in strategically fighting other players. Now unlike a lot of the other games on this list, dying to another player in Ran Online results in losing experience and rare items that other players can retrieve, so there's always something at stake once the gauntlets are thrown down.
No. 1: Red Cliff Online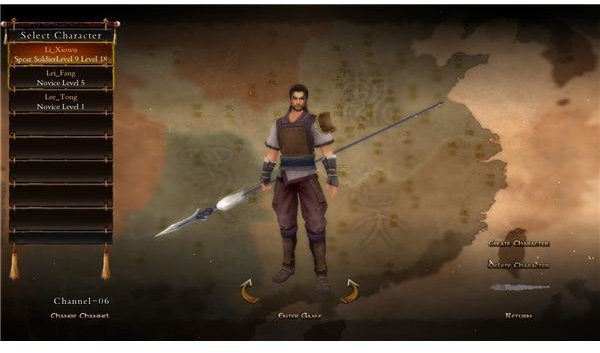 The number one spot on this list has to go to none other than the movie-based MMORPG, Red Cliff Online, which was designed by Perfect World and distributed by Cubizone. Most gamers have never heard of this semi-realistic MMO game and it's a real shame because it's so delicately designed as an experience that bases its PvP on story-oriented elements. It's one of the rare MMORPGs where character development is one of the prime focal points of the game and it's further exemplified by the fact that players have to work their way up the ranks from being a simple citizen to being a reputable commander in an army. And by army, I mean armies that do battle on battlefield-sized maps to control territories. Quests will even involve players performing specific tasks during army PvP encounters to acquire titles and ranks within the army they join.
What's more is that the game offers some of the best MMO-based combat out there, completely unlike the stolid mechanics featured in most other MMORPGs. Players actually have to utilize skills to perform manual combos like a standard fighting game, and there's even an option to strategically block attacks, which requires timing and quick finger work. Even more than that, later in the game players can battle on mounts and give orders to NPC soldiers during battle. Red Cliff Online is definitely a game worth checking out for gamers who want a little story-progression mixed in with progressive character development and PvP.
Official Red Cliff Online Website
This post is part of the series: Top 5 MMORPG Lists
A few lists of top 5's for MMORPGs