The Best Xbox 360 Sports Games: 10 Xbox 360 Games That Any Sports Fan Has To Own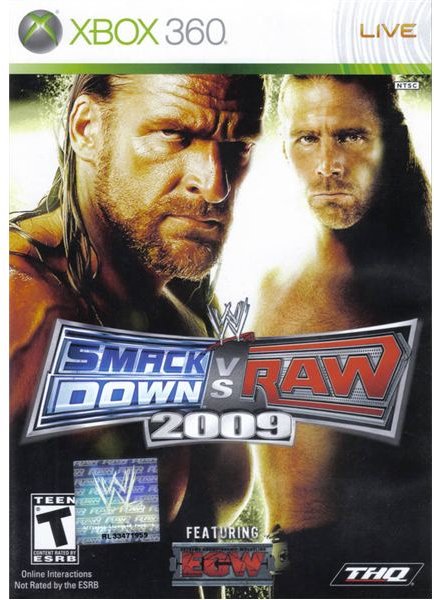 Top Ten Xbox 360 Sports Games
There are various sports games for Xbox 360, be it football, ice hockey or alternative sports titles such as skateboarding and entertainment wrestling. With so many titles and neck-to-neck competition between game developers and publishers, choosing the best Xbox 360 sports games can be a daunting task.
Every year, a revamped sports game title graces your console and claims new features and additional stuff, but does it really offer enhanced gameplay, graphics and sound? Here are the top ten Xbox 360 sports games titles that are true to their claims and assure awesome gaming experience.
10. WWE SmackDown vs. Raw 2009
WWE SmackDown vs. Raw 2009 boasts an array of new features including a revamped tag team match and a completely new season mode called Road to Wrestlemania. The cooperative multiplayer mode is equally interesting and allows gamers to choose either Dave Batista or Rey Mysterio as partners. The graphics, complete with awesome animations and realistic character models, are much better than previous SmackDown vs. Raw titles by THQ. Although, WWE SmackDown vs. Raw 2009 comes under the entertainment wrestling genre, it can be a unique addition to your Xbox 360 sports games collection.
.
9. Skate 2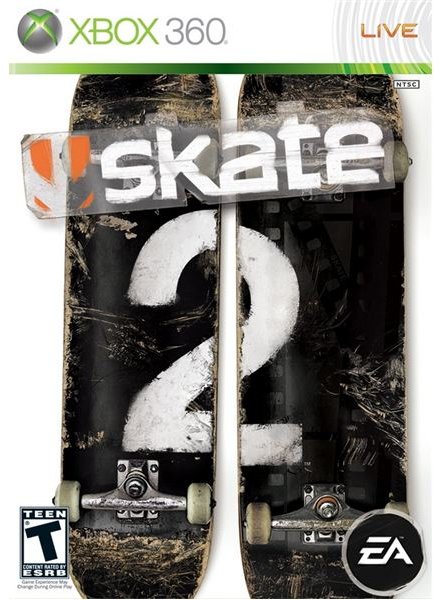 If you are bored playing Tony Hawk series, then Skate 2 can be a very refreshing change for all you skateboarding fans. Featuring an array of new tricks including hippy jumps, hand-plants and finger flips, Skate 2 offers greater play value than its predecessor Skate.
Besides new tricks, there are also some nice customization options including an opportunity to create female characters instead of just male ones. Players can also alter the environment by moving objects, creating great new skateboarding spots. What's more they can also upload their newly created spots via Xbox Live. One of the best aspects of Skate 2 is the online multiplayer mode which features cool game modes including Jam and Spot Battle. You can also record your stunts and upload them via Xbox Live for others to rate. The story mode is equally immersive and the stunt animations are true-to-life. With so many features, Skate 2 can be a great alternative sporting experience among other sports games for Xbox 360.
8. Fight Night Round 4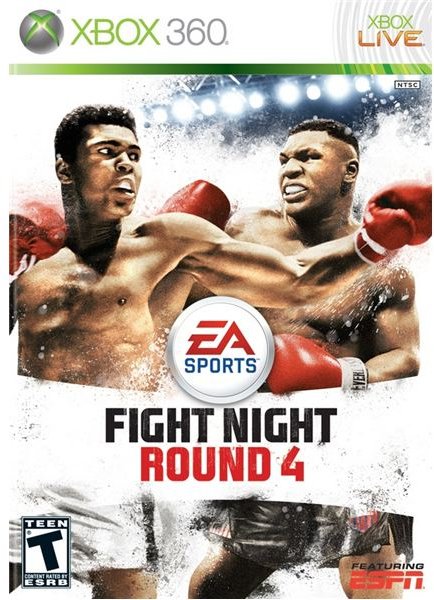 Featuring legendary boxers like Muhammad Ali and Mike Tyson, Fight Night Round 4 adds more action to the boxing genre. With awesome new modes and over 40 licensed boxers, you can get assured of a genuine boxing environment. (Read our Fight Night Round 4 PS3 review to learn its key features and drawbacks)
Fight Night Round 4 is not your usual dose of button mashing fun, there's some tactical gameplay involved in it. Getting the right punches at the right occasions can knock your opponent down. Remember, this is simulation boxing and so a wrong move can mean an instant knockout from a solid upper cut. With an Xbox 360 controller, there's much importance to analogue stick controls to do all those jabs, hooks and uppercuts. The new Legacy mode can be the perfect arena to test your video game boxing skills. This mode is quite hard so prepare thoroughly in the tutorial. The stunning graphics and excellent boxing ring ambience makes every match quite realistic. Round 4's Physics engine really makes every punch more realistic than Round 3. So if you are a boxing fan, then go grab this latest boxing title.
7. Top Spin 3
Tennis lovers will love Top Spin 3's great combination of rich gameplay mechanics and impressive graphics as well as Dolby Digital surround sound system. Players can get exact movement and a wide variety of shots using through the X360 controller's right thumbstick. The game features world-class tennis players including the awesome Roger Federer,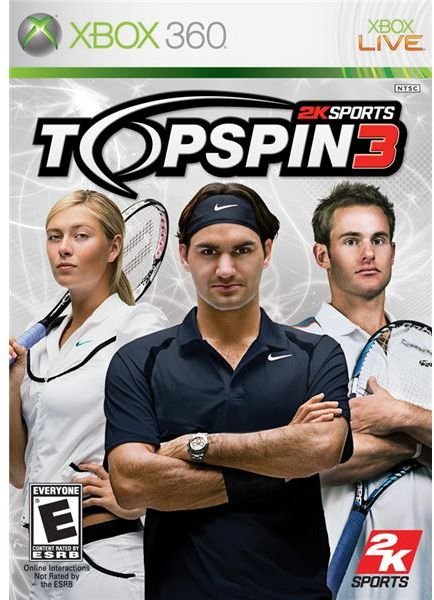 sexy Maria Sharapova and legendary tennis stars like Monica Seles and Boris Becker. But, sadly, gamers will miss Raphael Nadal here in Xbox 360 as he only features in the PlayStation version.
The visuals in Top Spin 3 are very impressive and features real time weather effects, an important aspect missing in Top Spin 2. The character models of tennis stars, especially Roger Federer and Andy Roddick, touch realism to the core. The soundtrack incorporates famous music artistes such as Calvin Harris, Franz Ferdinand and Jamiroquai. Multiplayer mode allows players to take part in ranked tournaments online. All you have to do is sign in to Xbox Live on the 1 and 16 dates of any month to enjoy these tournaments. With Top Spin 3 in your Xbox 360 sports games collection, you certainly have a great tennis show in your hands.
6. FIFA Soccer 10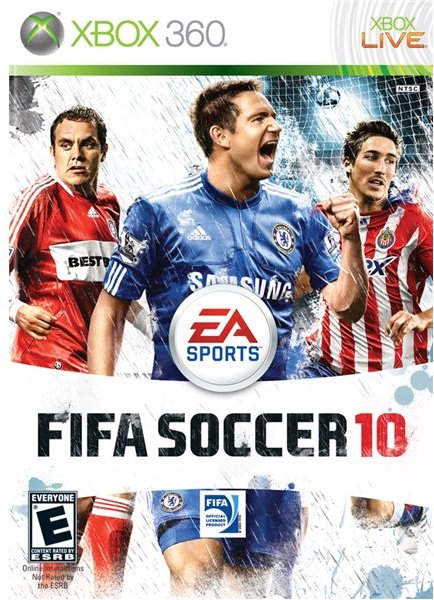 The 10th installment of EA's FIFA series has something new for every sim soccer fan. With a revamped Manager Mode and Virtual Pro, players can have an immersive football experience. The Manager Mode ensures more realistic bidding and transfer system. "Virtual Pro" mode lets you create your own football star, which you can include him in Manager Mode or use him in any Kick-Off tournament.
FIFA Soccer 10 has over 500 teams with 30 leagues to play. There are a total of 50 stadiums featuring larger ones include Emirates Stadium, San Siro and Old Trafford. The realistic real-time weather system ranges from rain, snow or cloudy season. With so many new features and great play options, FIFA 10 Soccer is a must for your best Xbox 360 sports games.
5. The Bigs 2
The Bigs 2 may not feature the characteristics of simulation baseball games like MLB: The Show, but it does add great entertainment value. An arcade style baseball game, The Bigs 2 offers new game modes like Glove and Power. There's also a Become a Legend mode, which lets you create your own baseball character and guide him to "Legendary Status" by including him in a Major League Team.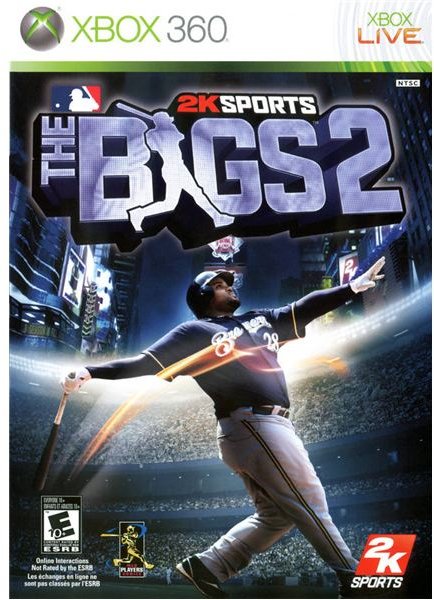 One of the unique aspects of The Bigs franchise is the thrilling game mechanics, which involves fantastic side effects. You can pitch at lightning speed, run like a cheetah, use power ups to boost your stamina and play style and "fly" to catch a home run. Besides the unique superpowers, Bigs 2 also involves strategic gameplay. With enhanced arcade-styled entertainment, The Bigs 2 promises awesome baseball experience.
4. NBA 2K10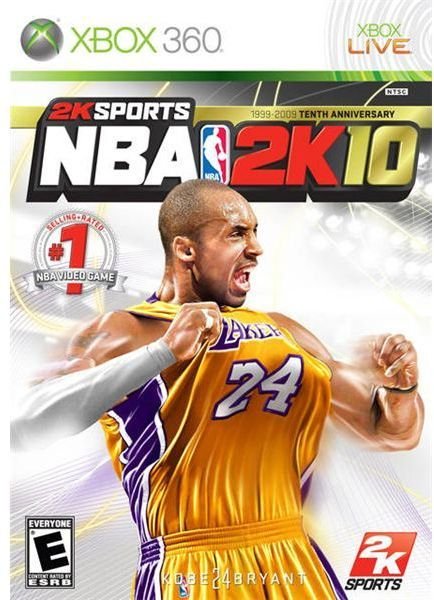 2K Sports are popular for their sim sports games, be it baseball, ice hockey or basketball. NBA 2K10 is the latest basketball game that features loads of goodies including enhanced and easy dribbling and reworked stamina system. Players can also create their own basketball players using the "My Player Mode" and can tweak player styles, dribbles and slam dunks using the Signature Play mode. There's also a DLC called NBA 2K10 Draft Combine available for the Xbox Live Arcade. You need to have a score of 400 Microsoft points to download this unique content. The Draft Combine game will let you create player and use him in pre-NBA draft camps.
NBA 2K10has excellent presentation complete with great visuals, however you may experience frame rate slowdowns in all versions, including Xbox 360, which seems to be more affected than other platforms. Moreover, the AI is not that impressive if compared with other 2K basketball games. Still, you might love to include NBA 2K10 in your Xbox 360 sports games collection and enjoy some basketball along with other sports video games.
3. Tiger Woods PGA Tour 10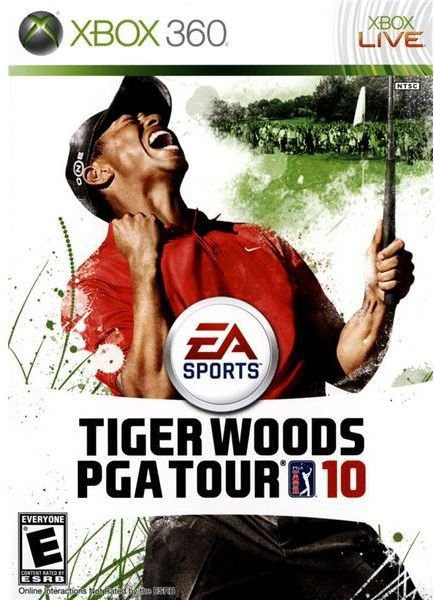 The Tiger Woods PGA Tour franchise is well known for its golf simulation titles. The tenth installment provides new tournaments and play options. For the first time in Tiger Woods franchise, you will be able to challenge your opponents in the USGA Championship as well as the US Open.
With new online play modes, users can post their own scores to match with original PGA leaderboards. This mode is called "Play the Pros". Another online mode called "Tour Pro" allows you to play weekly tournaments comprising of 4 rounds. You can play all rounds or a single round, but make sure you play like a Pro. PGA Tour 10 also features an array of new golf courses including Oakmont, Torrey Pines and Turnberry. You will also see new golfers besides Vijay Singh and Michael Campbell. Female golfers, though few, can add a nice variety to your golfing experience. With such new features and tournaments, Tiger Woods PGA Tour 10 can be a nice addition to your sports games for Xbox 360. You can check out the Xbox 360 achievements for Tiger Woods PGA Tour 10 to grab great gamerscore points.
2. NHL 10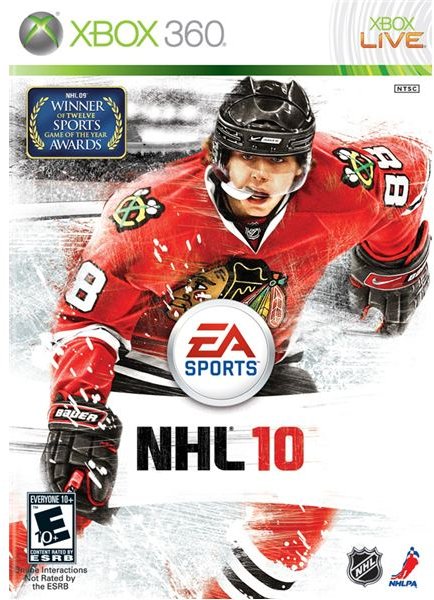 When NHL 10 debuted at the ice Hockey Fest 09, everyone knew the potential of this latest installment from EA Canada to rock ice hockey fans. The awesome interactive atmosphere ensures real time animated reactions from fans. The enhanced AI, particularly of the Goalie, gives NHL 10 a perfect sim ice hockey title. With over 200 animations, the Goaltender reacts and positions himself very intelligently.
The game modes in NHL 10 guarantees hours of immersive play. The new General Manager mode allows players to create their own team through bidding, trading and signing new skaters. The Battle of the Cup mode lets you select two teams and play them in the legendary Stanley Cup Final. If you are a NHL fan, I recommend you must add NHL 10 to your Xbox 360 sports games collection.
1. Madden NFL 10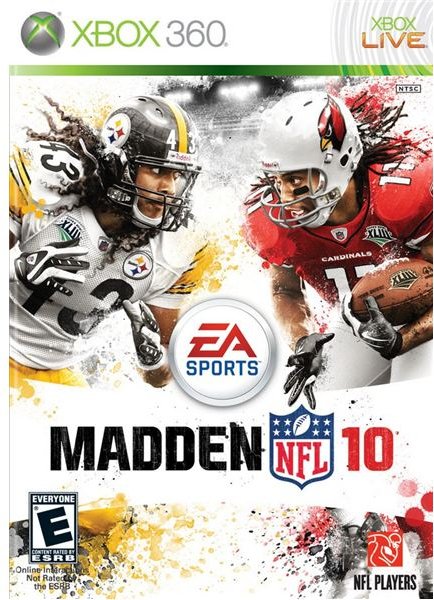 With Madden NFL 10 in your Xbox 360 sports games compilation, there's no need for any other sim football title. Developed by EA Tiburon and published by EA Sports, NFL 10 involves enhanced gameplay mechanics including improvements in player ratings and speed of the game. The speed is reduced considerably to touch realism. The enhanced gameplay mechanics also features great online co-op where you and your friend can compete to win. With Signature kicking and throwing style animations, you will find a variety of options to tackle and compete with your opponents.
NFL 10 also allows players to create brand new accessories including facemasks, gloves and stylish arm bands. The new injury system ensures more realism by delaying the injury status of players. Needless to say, the graphics and sound are just too perfect to render NFL 10 a simulation football title.