PC Gamers Battlefield 2: Special Forces Game Review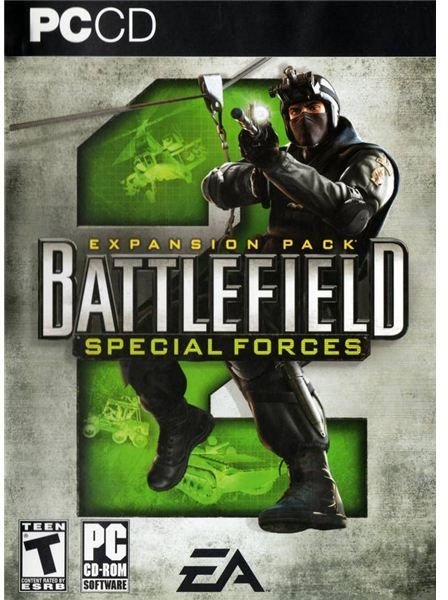 The Good Parts (4 out of 5)
Battlefield 2: Special Forces includes a bunch of new levels and factions to entertain and engage your senses in battle, they're all engaging and interesting and add to the fun wonderfully.The urban chaos makes fighting in these cluttered and confusing environments a lot more intense than open battlefields. Your senses will come alive as shadows move and light flashes across your eyes and you'll be squeezing the controller a little harder.The new toys and weapons have all been balanced to add to the game play and don't unbalance the battles with a weapon that's too powerful or hard to counter.
The Bad Parts (2 out of 5)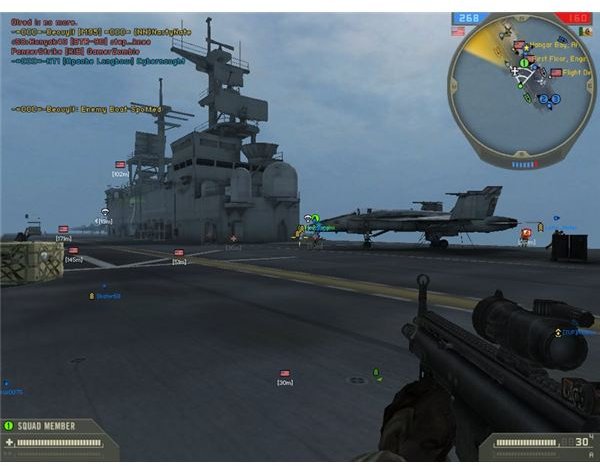 Battlefield 2: Special Forces will use even more computer system resources than Battlefield 2 and if your system is underpowered you could experience game ending bugs that will have you wondering why you bought this game. These will include frame rate drops when the screen is filled with action and very long load times that will leave you time to grab a coffee. The computer system used to conduct this review was a Gamer Paladin F875, a powerful system designed specifically for today's video games - Intel X58 Chipset MB, Corsair 6GB DDR 3 - 1333 Memory, 1000GB SATA II 7200RPM Hard Drive, NVIDIA GeForce GTX-295 1792MB Video Card.
The Graphical Story (4 out of 5)
Battlefield 2: Special Forces has the same outstanding graphical presentation in the details and textures they put into the urban environments that you remember from Battlefield 2_._ The new maps are all bright, colorful and extremely engaging for the senses, with have nice textures in the buildings and characters. The new vehicles and items are all wonderfully detailed down to the little details and provide another layer of visual depth.The character animations are excellent; the soldier's movements are perfectly coordinated, from the handling of the weapons, to the movements through the cluttered environments. The visual effects include yellow clouds of tear gas that obscure your vision and make your eyes swim, to flash grenades that blind you and leave you in terror. Night-vision goggles will blind you if you suddenly go from a dark environment to a lighted one; all the effects are realistic and add to the feel of the game.
Sounds in the Game (4 out of 5)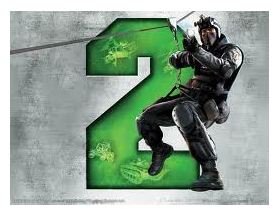 The sounds of combat are as good as you remember, with gunfire, explosions, and sounds of melee that immerse your senses in the chaotic world of urban fighting. All the new weapons have unique sounds that are sharp and distinctive enough to tell apart using audible clues. All the sounds mingle nicely and don't drown each other out, so you'll still be able to hear the voices of your team mates over the sounds of battle. The voice acting is easy to understand and the actors have done a good job of giving each voice a distinctive sound that gives each a little personality and character. The writers have done a good job of making all the character dialogue character-specific, with nice lines that are in tune with each character.
Playability (4 out of 5)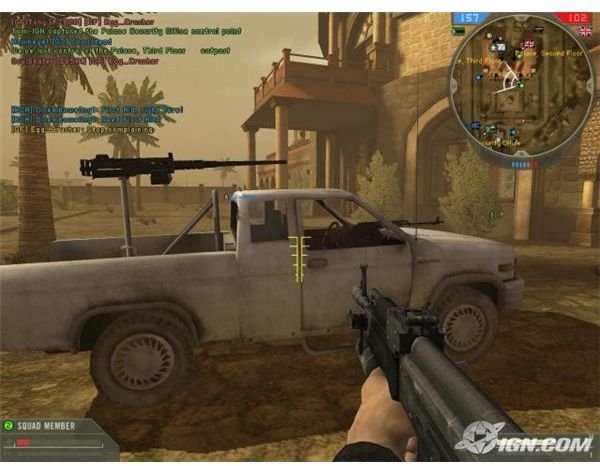 Battlefield 2: Special Forces is an extremely playable game, but you do need to have a powerful computer to get the most out of the game play. The balance of all the additions to Battlefield 2: Special Forces makes it a joy to play; each provides additional game play options without taking away from the rest of the game play. They included 8 new levels and six new factions to use in the game and all these additions add to the fun and entertainment of playing. The new levels include a spaceport with launch pad and rocket, gutted-out cities with desolate environments, an airfield, and even an island. The new factions are once again split into classes as in Battlefield 2 and all are basically interchangeable since the weapons and vehicles they use are basically the same.
This game focuses on infantry and they have added a number of interesting, engaging, and extremely useful tools and weapons for the new urban environments. These include a nice grappling hook, a zip line, a new RPG, night goggles, and grenades. Vehicles have taken a back seat, but they have added a new Jet Ski and ATV, and more light vehicles and transports. The Single Player mode that doesn't improve the game play of Battlefield 2 and only six of the 8 new levels are available to use in this mode. The real gem is the on line play, once you find a good server the fun is none stop and chaotic, and you get to find out why so many gamers have fallen in love with Battlefield 2.
The Last Word (4 out of 5)
Battlefield 2: Special Forces is a must have expansion for Battlefield veterans, it adds another layer of depth to this outstanding franchise that shows why this series is so popular. You do need a powerful computer to get the most out of Battlefield 2: Special Forces, but everything that makes the Battlefield 2 franchise a gem is included. If you haven't played Battlefield 2 before you probably want to start with the original and then if you're feeling lucky, you can give Battlefield 2: Special Forces a try.
This post is part of the series: Battlefield 2 Reviews
Check out this collection of other Battlefield 2 reviews.