Bright Hub's Dead Island Preview - Undead Slaying in the Sun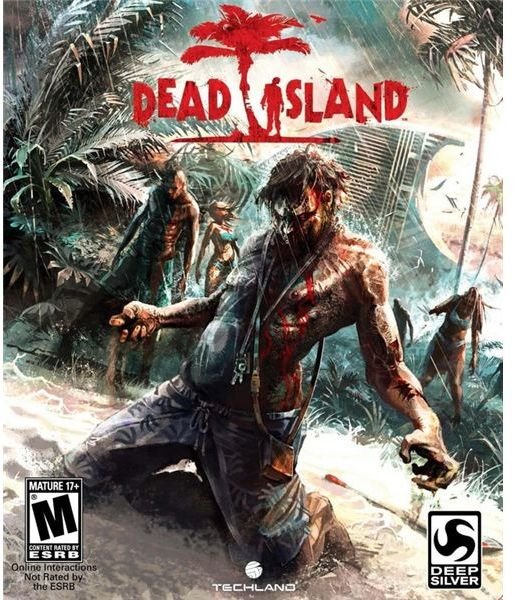 The Hype
Dead Island began to attract media attention in earnest with the debut of its cinematic trailer back in February 2011. The haunting trailer depicts the last moments of a young girl's life before she succumbs to the undead horde. The girl and her family struggle to survive on a tropical island in the midst of a zombie apocalypse, but things go downhill very fast. The vivid, disturbing imagery tugged on the heartstrings of critics and gamers alike, casting the spotlight on a title that otherwise may have been shrugged off as "just another zombie game".
For those who haven't seen the trailer yet, it can be viewed here: GDC 2011 - Cinematic Trailer
Story and Characters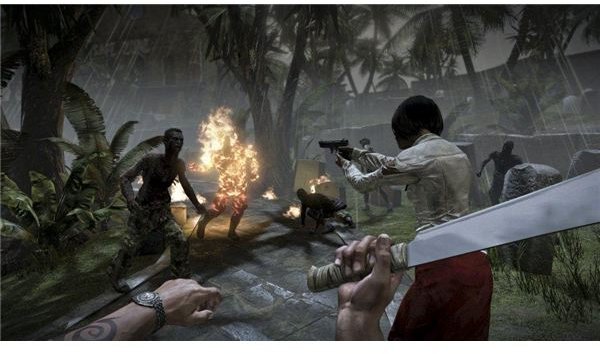 Dead Island is set on the fictional island of Banoi, an idyllic tropical paradise filled with lush rain forests and sandy beaches. Civilized life has only recently been established on the island nation, with much of its landscape still ominously unexplored. The action centers around four playable characters, all unfortunate enough to be staying at the Royal Palms Resort when the zombie outbreak occurs.
Xian Mei is a receptionist recently hired at the Royal Palms Resort. She left her native country of China for a chance to explore the globe and experience all the different cultures and traditions the world has to offer. Banoi is the first destination on her life-changing journey, and if she doesn't adapt to survive amidst the zombie apocalypse, it could be her last.
Purna is an ex-cop from Sydney, Australia. She was forced to surrender her badge after killing a child molester who would have otherwise abused his wealth and status to avoid conviction. She has since begun offering her services as a personal bodyguard for celebrities and other VIPs. Her combination of stunning good looks and elite defensive skills commands top dollar.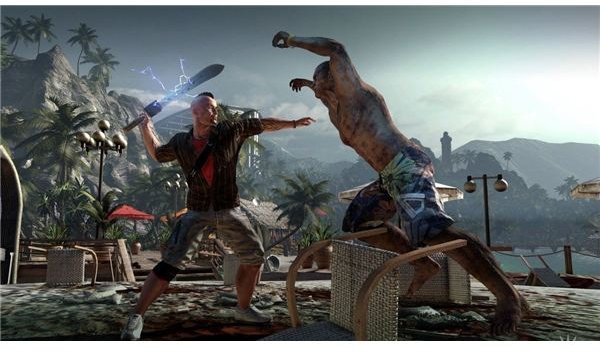 Sam B is a washed-up, has-been rap star who is really only known for his one platinum track, "Who Do You Voodoo?". When he was offered the opportunity to perform a concert at the Royal Palms Resort he jumped at the chance. As if struggling with past drug and alcohol addictions wasn't enough, he now has to contend with a horde of zombies who want nothing more than to make him dinner.
Logan is a former football star, his lucrative career cut short due to a wild and reckless personal life. While taking part in a dangerous and illegal street race, a devastating crash fatally wounded his female passenger and shattered his knee. Now wallowing in self-loathing and regret, he had hoped that a vacation in Banoi would take his mind off of his demons. Logan is quickly learning to be careful what you wish for.
Gameplay
Banoi provides an open world paradise for the player to explore, with RPG-like quests and objectives to provide direction. As you traverse the island you'll encounter other survivors to rescue, many of whom will then offer side quests to complete. Completing story quests and side quests earns experience, and as your character progresses they will learn new abilities through a customizable skill tree.
Though there will be firearms, there is a heavy emphasis placed on melee combat. After all, according to traditional horror lore you need to remove the brain to truly kill a zombie. You will be able to customize your tools of destruction using components found in the environment, bringing to mind the combo weapons featured in Dead Rising 2.
Dead Island offers both single-player and multi-player gameplay, with up to four players working together cooperatively against the horde. There will be both regular zombies and "special class" zombies to combat, reminiscent of the Left 4 Dead franchise's enemies.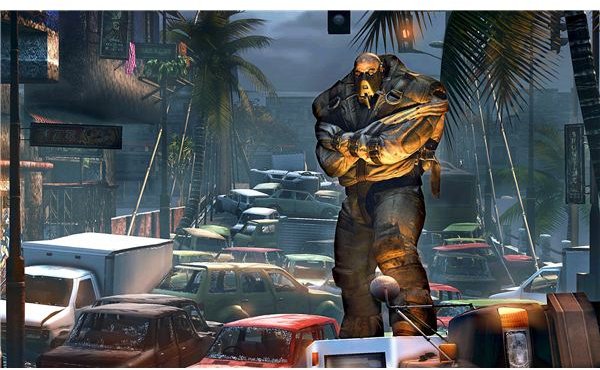 "The Ram" is a menacing hulk of a zombie, strapped into a straight jacket and muzzle. He charges at the player with great speed.
"The Drowner" is a fat, bloated zombie covered in slimy skin. Drowners vomit on the player to impair their vision.
"The Butcher" is missing limbs due to decomposition. In place of arms are simply sharpened-down bones, which he uses to slice and cut the player.
"The Suicider" is extremely disfigured and covered in pulsing boils. Shooting him will cause an eruption of disgusting pus, showering the player in goo if they are standing too close.
"The Thug" is stronger and more powerful than the average zombie, using its strength to both stun and knock the player to the ground.
Thanks for reading our Dead Island preview, and be sure to check back at Bright Hub for more in-depth coverage of Dead Island once it hits shelves and digital distribution services on September 6, 2011.
References
"GDC 2011 - Cinematic Trailer" from GameTrailers.com

All screenshots and references for this Dead Island preview from Techland's Dead Island and author's own experience.