Recover Your Xbox Live Gamertag With Ease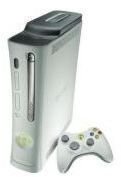 Lost Your Xbox Live Mind?
There are tons of different reasons why you might need to recover your Xbox Live gamertag - from misplacing your Xbox 360 memory unit to simply moving up to a new Xbox 360. Recovery is pretty simple and you can do it in a very short time. Here are the steps that you need to take:
Recovering Your Gamertag
1. Turn on your Xbox 360 and sign out from your different profiles - all of them. You can do this by hitting the Xbox Guide button, then hitting X, and then "Yes, Sign Out".
2. Now, you simply need to hit "Recover Gamertag" and follow the directions that pop up. If you have a USB keyboard, Xbox 360 Chatpad, or your Xbox 360 controller you can easily enter in any information that is needed to recover your Xbox Live gamertags.
3. When you are done entering in all the required information, your profile should automatically be downloaded from Xbox Live and you should see your avatar by the "Sign In" area.
4. For those that are under 18, you will have to enter in your parent's Windows Live ID so that you can get your Xbox Live gamertags back. Make sure that your parents are there to help you with this part so you can recover your gamertag.
5. For those also trying to recover a Zune Tag that was your gamertag, once you finish the Xbox Live gamertag recovery you will need to check your billing information. You will probably have to update any billing info there before you can get an Xbox Live Gold upgrade or before you can download any Xbox Live games.
Need To Know More?
Of course there is way more to your Xbox 360 and Xbox Live accounts than just recovering your gamertag. There are troubleshooting areas when you're hooking up your Xbox 360 to get online, setting family controls and so much more. Here are some other articles that will help you with some Xbox Live support problems as well as some general ratings and setting information:
Basic Troubleshooting Tips For Your Xbox Live
Xbox Live Troubleshooting: Changing Your Network Settings On Your Xbox 360
Making Your Router And Your Xbox 360 Get Along: What You Need To Know
Utilizing Your Family Settings On Your Xbox 360
Helping Your Child With Online Safety Tips On Your Xbox 360
What Do The ESRB Ratings Mean For Your Xbox 360 Games?