World of Warcraft (WoW) Private Servers

A Brief Overview of WoW
World of Warcraft (WoW) is an MMORPG based on the Warcraft series released by Blizzard in the early 90s. You're catapulted into a world of orcs, humans, elves and the undead as each racebattles for supremacy in the world of Azeroth. (For those familiar with the series, Azeroth came from the 3rd installment of the Warcraft franchise, the Frozen Throne).
Blizzard announced that WoW was under development during the 10-year anniversary of the Warcraft franchise, providing followers of Warcraft an opportunity to inhabit the world created from the games they'd come to know and love. Millions of players joined, all wanting to create their own characters (there are 10 races, 9 classes and multiple professions to choose from) and choose their factions (Horde or Alliance). WoW's skyrocketing success made it the best and most-played MMORPG in the market, even enticing table top gamers to put down their manuals and dice and join the largest RPG community ever.
The Rise of the Private Servers
Following the rise of World of Warcraft in the online world, a lot of players showed dissent with the game's cost (a monthly fee of $14.99 or certain game packages at 3 and 6 month intervals, all of which are required to be paid in full), having too many players online or just feeling the need to go beyond the regular character level or wanting a more private feel from the game.
What are Private Servers, Anyway?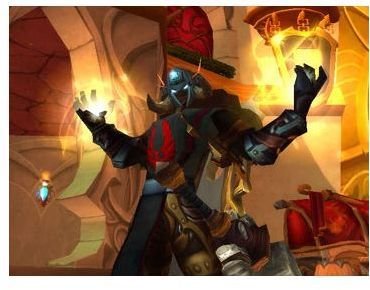 Private servers are programs created by certain individuals, carried out by a server and played selectively by players. They are free versions of the World of Warcraft franchise and eek out their existence via player donations. Of course, Blizzard condemns these sites as they take players away from the real game, and subsequently their money as well. There have been incidents where certain accounts were banned or deleted from WoW upon the revelation that a certain user has been playing on a private server.
List of Popular Servers
When you search for WoW Private Servers, you'll be ambushed by literally hundreds and hundreds of private servers that claim to be the safest and the best. But how do you really know for sure? We've managed to screen through some of them and decided upon several private servers that stand out. Each server has a good number of players, limited lag time (lag time is when a character freezes on screen for a couple of seconds to a few minutes for really bad ones), a community/forum and a constant uptime, meaning there are less chances for rollbacks, and a high xp rate!
Check out servers like: Scape Gaming, Eternion, WoW Beez, AMDWoW, World of Chris and Undamed if you're interested in the private WoW gaming circle.
How to Play on Private Servers
So how does one play on a private server anyway? A lot of guides are available on the net. If you search for "WoW Private Servers," you'll find hundreds of server listings. Each is free, and each requires the same basic process to play. Certain sites on the net will of course provide players with an extensive step by step guide for getting onto a private server. Once you've gotten the guide, everything will be easy. Of course, a simple overview will be provided.
Download the actual game client (nope we won't tell you where, to be fair), the expansion sets and the patch version of the private server you want to play in. Usually, with private servers, you really just play with friends. Once you get to download everything, you will open the file "realmlist.wtf" in your WoW folder where you will be asked to input an address. Grab the address from the server you wish to play on and access the game from there.
Simple isn't it?
A Word of Warning
Officially, Blizzard is against the concept of private servers, and for good reason. Private servers take players away from the real game, and consequently cost them money. In a way, its a sort of underground world for WoW players to go to. An alternate hyper reality if you must.
Another thing of course is the issue of security. Although private servers do boast of letting players go beyond the regular Lv 80, the gameplay is pretty much the same, except certain risks you have to take when playing on private servers. There are rollbacks due to server errors which can cause players to be set back days of gameplay. Lag / computer freeze issues are also notable as a private server can only handle so much.
The choice to play WoW on a private server is up to each individual's discretion. While it does not take away the hype of playing WoW, there will of course always be disadvantages to playing privately. Ultimately of course, it is up to each player to decide. Hopefully this article provides a sort of feel for the concept of the real game, and how private servers are set up.
Since playing on private servers could be potentially risky, always be careful with how you handle senstive information and how you filter this information. For a few tips and tricks, check out this Top 10 Hacking Prevention Article.
Screenshots