World of Warcraft Gift Guide: Exclusive Blizzard items for the WoW fanatic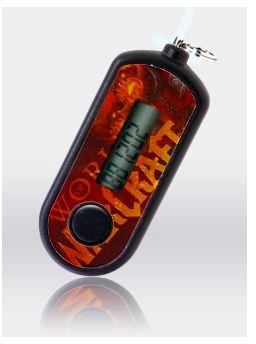 Picking a Perfect WoW Gift
With millions of player worldwide, World of Warcraft's immense popularity means that gifting is easy for the WoW aficionado. While in-game gifts are great for any player, consider these World of Warcraft items that aren't virtual.
The Blizzard Authenticator
The Blizzard Authenticator makes a great, cheap gift for any World of Warcraft player. The Authenticator links to a Blizzard account, and adds a second randomized password required every time that account is logged in - creating a security blanket against keyloggers and hackers. With the authenticator, only the person who holds the authenticator will be able to access the account.
As an added bonus, the Authenticator also grants the rare mini-pet, Core Hound Pup, to the account owner. This is a small Core Hound "puppy" which rolls over, barks, and acts just like any other puppy would.
The Blizzard Authenticator runs $6.50 in the Blizzard Store.
Lil' KT and Pandaren Monk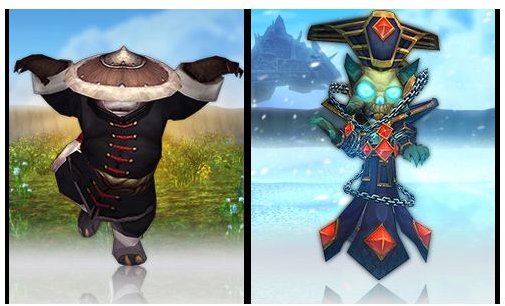 Is the person you're gifting a big fan of mini-pets? Do they want to collect them all? Then take a look at two exclusive mini-pets from the Blizzard Store: Lil' KT and Pandaren Monk.
Lil' KT is a chibi, baby version of Kel'Thuzad, the end boss of Naxxramas. His specials include randomly freezing nearby critters, and cackling madly at your defeated foes. He is $10.00 in the Blizzard Store.
The Pandaren Monk is a wise-looking miniature Pandaren, a special race of Azeroth not normally seen in World of Warcraft. The monk will return any /bows with a kowtow of his own. It is also $10.00 in the Blizzard Store.
Arthas: Rise of the Lich King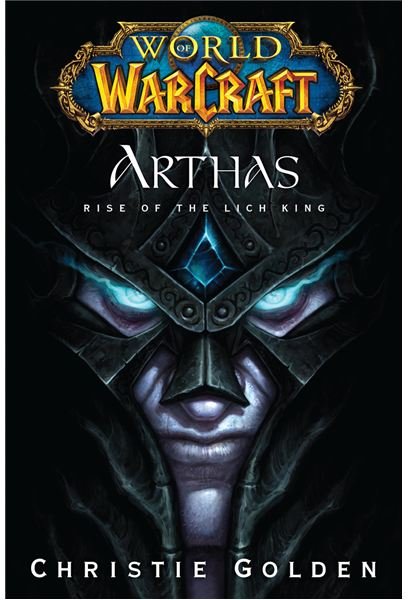 If the giftee is a reader, role-player, or both, consider getting them the newest book in Warcraft's lore - World of Warcraft: Arthas, Rise of the Lich King.
The novel details the life of Arthas as he goes from a man fighting the Scourge, to gaining the power of Frostmourne, to becoming part of the Lich King himself. With what some consider a controversial ending, this makes a great read, especially as it coincides with any interest in the new Icecrown Citadel raid in World of Warcraft.
Arthas, Rise of the Lich King can be found in bookstores, and has a retail price of $25.00 hardcover.
More World of Warcraft Gift Ideas
Still looking for gift ideas for your World of Warcraft fan? Read on for more ideas for the WoW gamer in your life!
Murky & Lurky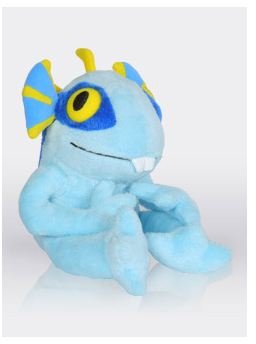 Have someone that loves collecting memorabilia, or enjoys stuffed animals? Try gifting Murky and Lurky!
Murky & Lurky are two small, stuffed baby Murlocs, one of the hostile races of the game that any player would be familiar with. While their in-game mini-pet counterparts are no longer available, these small plushes can be kept as pets none the less, with a lot more cuddles!
Murky is a blue Murloc with yellow eyes and yellow accents. Lurky is a white Murloc with red and yellow accents.
Murky and Lurky are each available in the Blizzard Store for $15.00.
World of Warcraft T-Shirts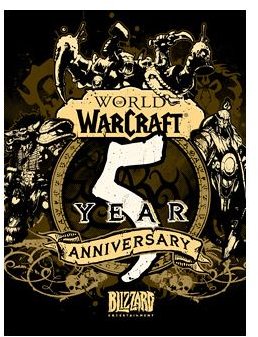 Your giftee can wear their love of World of Warcraft with pride with one of several official WoW t-shirts.
Newly available this year is the World of Warcraft 5th Anniversary T-Shirt. Black with gold design, the t-shirt commemorates the 5th anniversary of World of Warcraft, celebrated in November 2009. It runs $14.99 in the Blizzard Store.
Alternatively, display some Alliance or Horde pride with the Alliance and Horde emblem t-shirts, each costing $14.99 in the Blizzard Store.
Looking for something more customized? SwagDog offers customized guild icon shirts for $24.99.
World of Warcraft Steins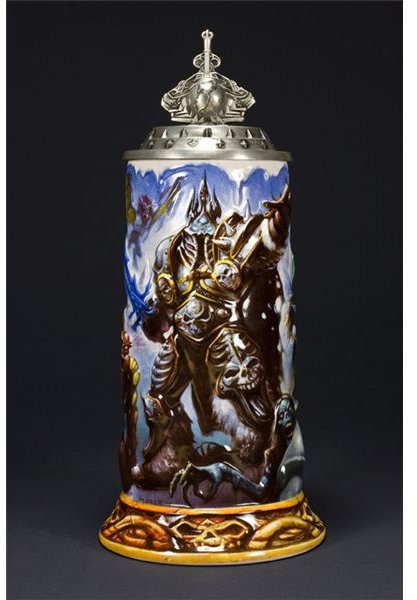 Looking for a real collectible? World of Warcraft steins, made by Taverncraft, make great lifetime collectibles.
The steins are made of high-quality stone-ware, made to order, and are both hand-crafted and hand-painted by artists. Each weighs a few pounds, and while perfectly useable for drinks, make amazing gifts and collectables to display.
There are many steins available at the Taverncraft store. Most run $89.99, and specials and collections are available on a limited basis.
SteelSeries Hardware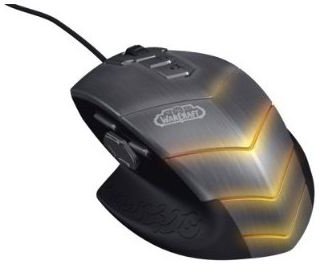 Really love the WoW gamer in your life? Consider getting them the ultimate gaming hardware, made custom for World of Warcraft by SteelSeries.
The SteelSeries World of Warcraft items include a mouse ($99.99), Key Set ($19.99), Keyboard ($69.99), and Mousepad ($19.99).
What makes SteelSeries so great? The company is purely focused on making superior gaming gear, and work hard to make sure their gear works with the games its meant for. There's nothing a WoW geek wouldn't love more.