Total War: Shogun 2 Preview - PC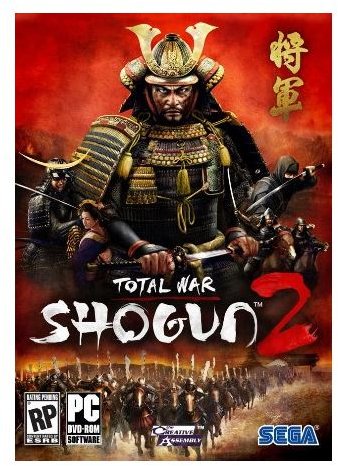 Return to Ancient Japan - Total War: Shogun 2 Preview
The Creative Assembly is bringing the Total War series back to ancient Japan, and the game looks pretty promising so far. Featuring rich visuals, advanced mechanics, and more of the great strategic gameplay that the series is known for, Total War: Shogun 2 looks to draw fans of the series and genre in once again. Taking place in 1545, Shogun 2 puts you in the role of warlord for one of nine feuding empires. It is your job to lead your clan to victory, and you can either play to recreate history or rewrite it.
Visual Design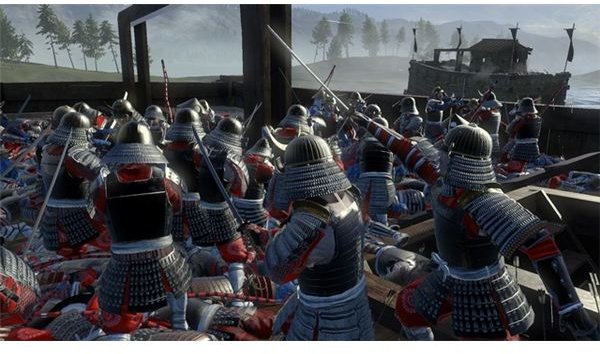 The first noticeable aspect of Shogun 2 is easily the visual design of the game. Your soldiers are all much larger and much more detailed than in previous Total War titles, and Shogun 2 allows for up to 56,000 units to appear onscreen at any given time. This is a big step up from the last game which only rendered roughly 10,000 units per screen.
In addition to numbers, environments are more detailed and terrain changes according to the weather conditions. If it's dry or windy, you'll be able to tell. If rain is pouring down, you will notice the soaked terrain all around you. This attention to detail is certainly welcome, and the realism it adds to the game is definitely noteworthy.
Single-Player Campaign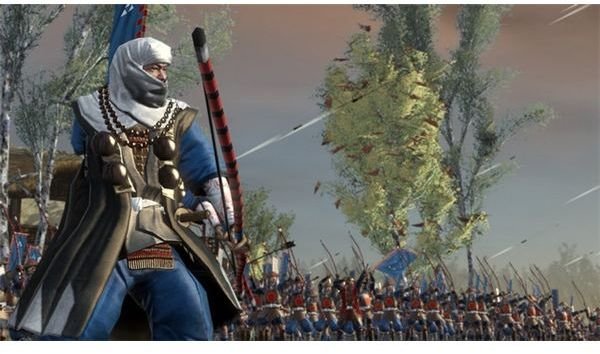 The developers have put a lot of effort into crafting a tight single-player experience. Taking the basic formula from Napoleon: Total War, Sega and The Creative Assembly are making Shogun 2's solo play stand out not only for its campaign as a whole, but for its minor details and multifaceted experiences. Everything from managing your clan to defending your castle plays distinctly different, making the sum of the game's parts come together nicely.
Additionally, you have access to various stats, and you can track your progress, see the damage you've dealt to other clans, and monitor the damage that your forces have taken. Different icons make it easy to check your progress, and flashing units help you notice if your soldiers and bases are being depleted.
Cooperative Multiplayer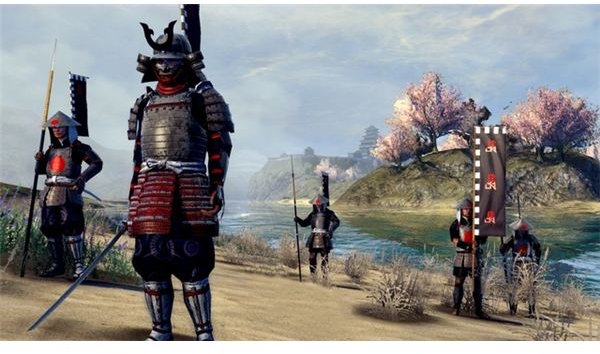 The single-player aspect of the Total War franchise isn't the only thing that The Creative Assembly is altering. Vast modifications have been made to the game's multiplayer modes, and so far, these changes seem to be for the betterment of the series. You can team up with another player and take on the entire campaign cooperatively. The big change here involves unit-sharing, which allows you to hand over some of your units to your partner in order for that player to micromanage them.
Competitive Multiplayer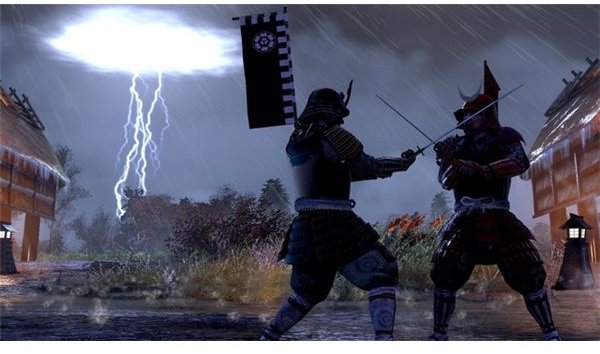 If you're feeling competitive, you can jump into the game's online multiplayer mode and take on other players. The multiplayer hub map is designed similarly to the single-player map, making it easy to read and pinpoint specific locations for you to do battle in. Shogun 2 allows you to engage in multiple battle types from one-on-one bouts all the way to four-on-four group wars.
Obviously, winning battles improves your rank on the multiplayer's global ladder, but you also gain experience points that can be used to increase different stats for your warlord. These experience points can be used in a myriad of ways. Want to strengthen your entire army? Perhaps you'd rather just bulk up your leader. You can administer your hard-earned experience any way you see fit.
Gaining victories, taking land, and earning experience all improve your units, but you can also upgrade the status of your army by spending a lot of time with the same units. Repeatedly commanding the same armies allows them to reach veteran status which in turn upgrades their armor and abilities.
Total War: Shogun 2 Preview - The Battle of Japan Continues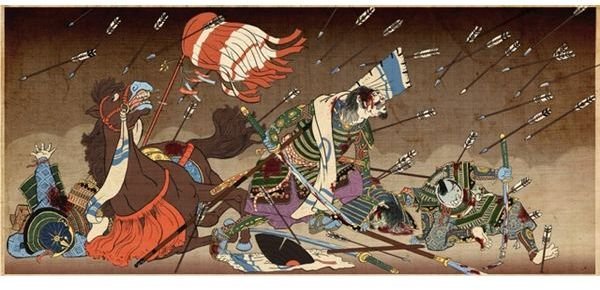 Sega and The Creative Assembly have certainly created an intriguing title in Total War: Shogun 2. The game retells the history of ancient Japan and adds some noticeable changes to the formula of old. If you're into historical strategy games or find yourself drawn to the Total War series, you should keep your eyes peeled for the upcoming installment on March 15 of the new year.
This post is part of the series: Total War: Shogun 2 Reviews
A collection of reviews for Total War: Shogun 2.