The Elder Scrolls 3: Morrowind Cheats for Xbox 360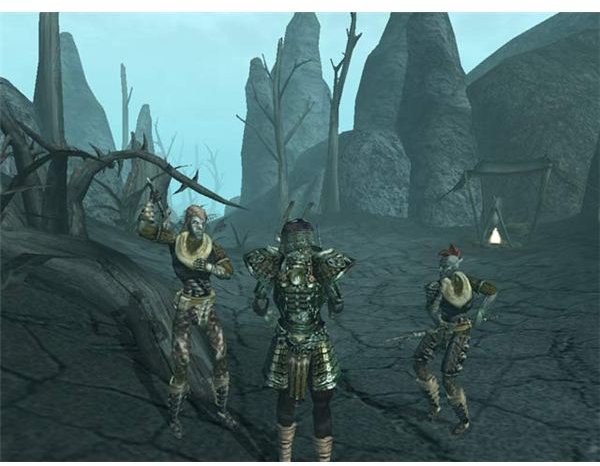 Elder Scrolls 3: Morrowind Cheats
Elder Scrolls 3: Morrowind is the best game for the Xbox platform after Halo. There are over 400 quests with more than thousands weapons, objects, magicka and precious treasures. You can create your own character by choosing your gender, star sign and race or go through a questionnaire that determines your race, sun signs and various traits. After you create, you are free to roam the endless morrowind realm and choose your own quests and adventures.
The best part of Elder Scrolls 3: Morrowind is there's no pre-scripted storyline. Once you start, you can wander anywhere and take up quests if you wish. It's like Second Life with a fantasy theme! There are many NPCs to interact and numerous monsters to encounter. The quests are almost endless.
Such a vast game must have several cheats and hints. One can write a series of books on hints to win a quest, cheats and other Morrowind lore. Well, all could not fit here. This article shows the best Elder Scrolls 3 Morrowind cheats:
Elder scrolls 3: Morrowind Xbox 360 Cheats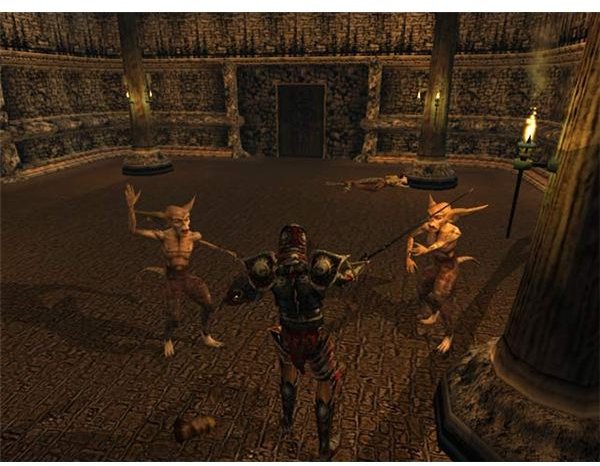 To activate these Xbox 360 cheats, hit the B button to bring the menu screen. Use the left trigger (LT) and right trigger (RT) buttons to access the stats menu. Then follow the below steps to restore Magicka, Fatigue and Health with these easy Elder Scrolls 3: Morrowind Xbox cheats:
Full Magicka:
After accessing the stats menu, use the D-pad to highlight the magicka bar and press the following buttons in quick succession:
Right Bumper (RB), Left Bumper (LB) x2, Right Bumper, Left Bumper
Press the A button to make Magicka reach full level.
Fatigue:
Use the D-Pad to highlight the Fatigue bar and press the following buttons quickly:
Press RBx2, LBx2, RB
Press the A button and hold it until you reach the full fatigue level
To Bring Back Full Health
Using the D-pad select the Health entry and press the buttons in quick succession:
Press RB, LB, RBx3
Press the A button and hold it until you reach the desired health level.
Note: the above Elder Scrolls 3: Morrowind cheats can be achieved by pressing the buttons in the right order. Make sure you press them quickly to achieve cheats.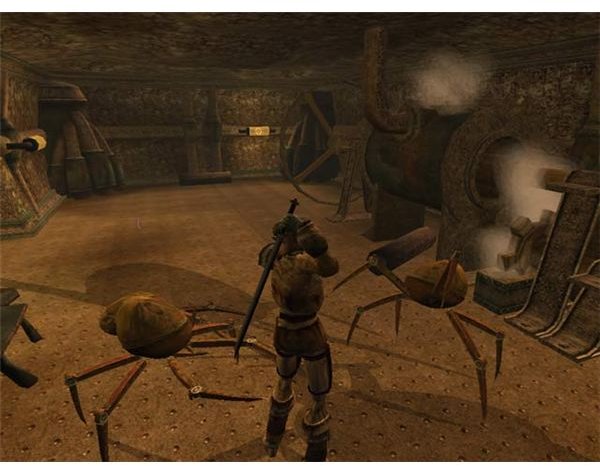 How to raise your weapon attributes to the maximum level?
This Xbox 360 cheat is pretty easy. When holding your weapon, press LT, RT and X buttons and hold them for a minute or longer. Check the stats menu and you will see the maximum attributes for your weapon.
Acquire more Jewelry:
Get the best weapons and power to kill any shopkeeper. In Balmora, go to the clothier and kill him. You can easily steal gems and other precious clothing accessories worth 1000 Gold.
There are also several cheats for Elder Scrolls: Oblivion Xbox 360 game. You can apply cheats to maximise your gameplay pleasure just like what you did for Elder Scrolls: Morrowind.
Note: You can play Elder Scrolls 3: Morrowind on your Xbox 360 console. And, with these great Xbox 360 cheats, you will easily find some great ways to play all for yourself, or to impress your friends. Just follow some steps mentioned in this Xbox guide to get all original Xbox games support (including Morrowind) on your Xbox 360.