Street Fighter IV Volt Review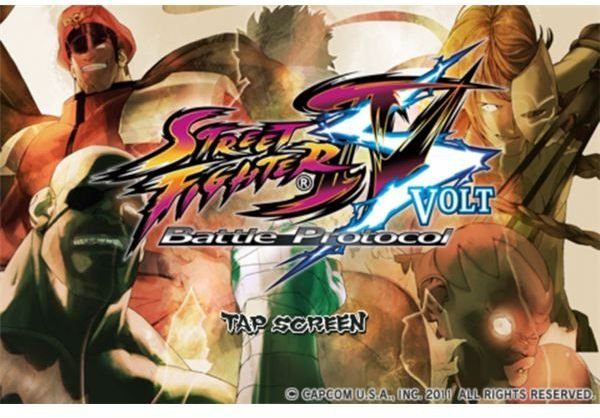 The First One Was Good, The Second A Bit Better
When Street Fighter IV was released for the iPhone, I was perhaps one of the thousands of fans who rejoiced. It was a much awaited port and the iPhone 4 would not be complete as a mobile gaming device, if one of the most popular game franchises in almost all gaming platforms, would not have been available. And so Street Fighter IV became a great addition to iPhone gaming. The game itself was good, not great, but just about enough to make Street Fighter fans happy and iPhone gamers satisfied.
And so the second game in the Street Fighter iPhone game series was released a couple of days ago. Dubbed Street Fighter IV Volt, this game brings in some new characters and a much requested feature - arcade V.S. mode over Wi-Fi. This allows you to match up against any fighters worldwide for as long as you're iPhone is online via Wi-Fi.
First, the Game's Features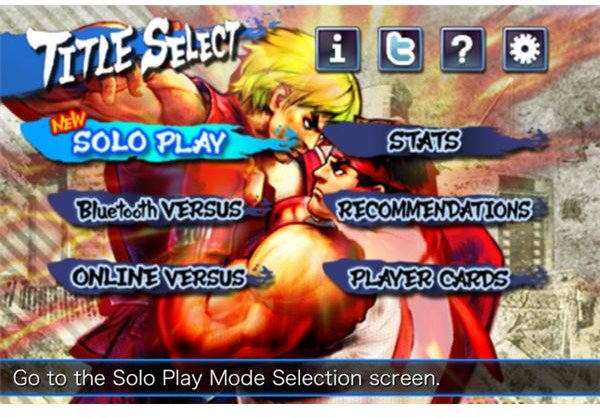 In case you haven't played the first game yet and decided to take on this second Street Fighter game straight away, you'll be greeted with the classic Street Fighter game in 2D perspective. Although, CapCom claims that there are few 3D camera flourishes along the way, I have yet to notice this feature or maybe my eyes are not keen enough to see it.
But anyway, the game features a unique four-button control system on each side of your iPhone's screen. On the right side, you'll see the familiar buttons for executing your favorite character's moves - P, K, SP and F. On the left side are the buttons for controlling your characters movements. If you've mastered these buttons you'll be able to execute unique attacks, special moves, EX moves, super combos and ultra combos.
This visual pad is customizable as well – you can place them anywhere on your iPhone's screen. What's good about this game's control system is that it is very easy to execute your character's special moves and attacks. It's all about pushing the right combination of buttons at the right time.
The game gives you 17 playable characters, including news ones for the iPhone such as Balrog, Vega and Cody. Those who have played the game through, claim that Akuma is an unlockable character, but I have yet to successfully fulfill the requirements before Akuma shows up and becomes playable. Another extra feature of the game is the unlockable special avatar bonus, which you can attain if you play V.S. matches via WiFi or Bluetooth.
The V.S. via Wi-Fi Experience and Other Features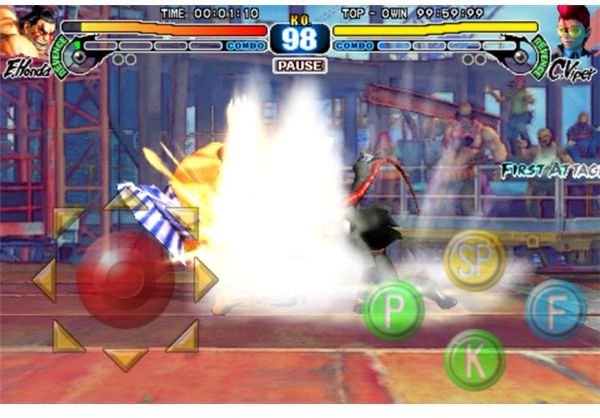 As mentioned, unique to this game is the V.S. mode which you can play with your friends or anybody worldwide via Wi-Fi. To be able to fight against another player, your iPhone must be connected online via Wi-Fi and you must also be signed in to Game Center. From your end, you can initiate a V.S. mode in either ranked matches or friendly matches. Or while playing on your own against an AI opponent you may be interrupted from time to time to fight it off against another player.
So the V.S. mode Wi-Fi is a pretty neat gaming experience, although there are some minor kinks that you may experience. But the good thing is, this is not about the game and is definitely not a shortcoming of CapCom. Since you'll be going up against another player located anywhere in the world, chances are you'll encounter a few lags here and there. But, so far I have yet to experience this so called lag, considering that my Internet connection at home is pretty slow and below worldwide standards.
Overall, the V.S. mode is a pretty good one and is a welcome addition to this game's overall appeal and novelty.
The game has three modes of play - solo, Bluetooth VS, and Wi-Fi VS. Under the Solo Play there's the Arcade, Survival, Wandering Warrior, Free-Sparring, Training Room and Challenges. Wandering Warrior is the most interesting of these game modes. This lets you create an avatar for your multiplayer profile. You can then level this up and upgrade your characters features as if you were playing an RPG. Your avatar can slug it out with another avatar created by another player. Beating an opponent earns you special points which you can use to upgrade your avatar as well as unlock new icons and badges.
Give Us Some More CapCom
Street Fighter is definitely a great iPhone game. Loyal fans and those new to iPhone gaming will surely love this game and play it through several times. With 17 characters, it will definitely take time before you can say "I've beaten the game!" The good thing is that "beating the game" is not boring since each of the characters have different fighting skills and abilities – Oh well, we all know that for a fighting game!
So, stop reading this and head over to the iTunes App Store and get this game while its price hasn't gone up to the regular price of $6.90. The game's current price is $4.99. You still have two days to get this game at a discounted price.
References
Street Fighter IV Volt iTunes Download link, https://itunes.apple.com/us/app/street-fighter-iv-volt/id432849519?mt=8
Image credit: Screenshots provided by the author.