Rift Digital Collector's Edition, Retail Edition, and Digitial Edition: Full Details and Exclusive In-Game Rewards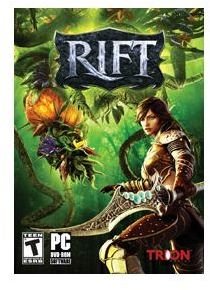 Rift may be the new kid on the MMORPG block, but that doesn't mean that the developers at Trion haven't learned a thing or two from the gaming giants that came before them. It's not enough to offer a single edition of your game. Serious gamers are always willing to shell out a few extra bucks for some unique content, and the Rift Digital Collector's Edition is Trion's attempt to satisfy this type of player's thirst for in-game incentives.
It's a little ironic that these digital-only versions of games can be referred to as "Collector's Editions." It used to be that these versions of games came with tangible items that "collectors" would add to their "collections." Consider the World of Warcraft Collector's Editions, for example. They come with an in-game pet, sure, but they also include art books, music CDs, etc…
Today's collector is apparently all about showing off their extra goods in-game, and the various editions of Rift have enough content to satiate even the most devoted of show offs.
Rift: Standard Retail Edition
The standard, retail edition of Rift comes with everything online MMO fans have come to expect from a retail package. When you purchase it either online or in a brick and mortar store, you'll receive a copy of the game client, access to a Rift account, and 30 days of complimentary game time.
Suggested retail price for the standard version of the game is $39.99, but it does occasionally go on sale for less. Check out the Official Rift Site for sales.
Rift: Digital Edition
Buying the standard edition in a physical store doesn't get you anything beyond what's mentioned above. There are advantages to purchasing a digital copy online, however.
For example, if you purchase the game from Gamestop.com, Direct2Drive, or Steam, you'll receive the "Ascended Gift Pack." This limited-time package gives the player some unique in-game bonuses, including:
The 10-slot Spirit Woven Backpack

10 Essence of Magic potions, which restore a small amount of mana.

10 Essence of Health potions, which restore a small amount of health.

20 Soul Nectar potions, which restore a moderate amount of health and mana over 10 seconds.

5 Words of Might scrolls, which temporarily increase Dexterity, Strength, Intelligence, and Wisdom.
The game's developers seem to have saved the best bonuses for their own site, however. If you order either digital edition of Rift from the official site, you'll receive two very special items:
The Novitiate's Phylactery, an equippable trinket that ups all experience gained by 5%. This item is only usable until level 20.
You'll also receive the exclusive in-game title, "The Risen."
Rift: Digital Collector's Edition
For those who want even more exclusive in-game items, there is the Rift Digital Collector's Edition. Sure, you have to pay a bit more to get it (MSRP is $49.99, though it has gone on sale for as low as $31.99 on the official site), but there are some very helpful items to be gained for the extra ten dollars. Here's what you get for the extra money:
An Ancient Tartagon Mount: This two-headed turtle is yours as soon as you can find access to an in-game mailbox (just after finishing the tutorial). While there are in-game mounts that can be purchased before level 20, they are very expensive. With this exclusive (and free) mount, you'll have a distinct advantage as you progress through the game's early levels.

The Collector's Satchel: This item increases the size of your primary backpack to 24 slots, allowing you to carry more at an earlier level. Veteran MMO players know that storage space often comes at a premium, especially at low levels, and Rift is no exception to this rule. Having access to so much space so early on is a fantastic bonus.

The Bogling Wastrel Pet: This little guy doesn't do much to affect your gameplay experience, but is is kind of cool to have a pet following you around that only those who purchased the DCE have access to. It's a great way to jump start your in-game pet collection.
The three versions of Rift each have their own advantages. For the type of person who absolutely has to hold the physical game in their hand, there is the Rift Standard Edition, available at your local retailer. If you're in a bit of a hurry, or want some temporary in-game advantages, there's the Rift Digital Edition. If you're the type of gamer who just loves to show off your exclusive in-game content, you may want to consider the DCE.