Rift Free Trial: How to Download and Install the Rift Demo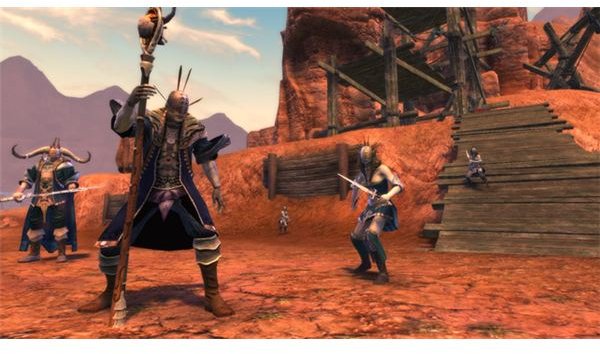 Try Out Rift for Free
Rift is one of the newest MMOs vying for your gaming dollars. The game features dynamic specialization choices and unique cooperative experiences. Rift has earned high marks from the gaming community, even earning a perfect score in our review.
Still, for those who like to "try before they buy," there is a way to check out Rift's gameplay without purchasing the game. Like most major MMOs, Rift offers a seven-day free trial.
If you're itching to jump into the world of Rift, our guide will walk you through setting up your trial account, downloading, and installing the game.
Set Up Your Rift Trial Account
To get started, the first thing you'll want to do is head to the Rift Free Trial Page. On the right side of the page you'll see a "Start Your Free Trial" button. You're going to want to click on it.
You'll be taken to the Trion account creation page. Here, you'll be asked to enter some basic information and to read and accept the game's terms of use. You cannot accept the terms until you've scrolled to the bottom of the window containing them. Fill in the fields, accept the terms, and hit the "continue" button to move on.
The next page will ask you for some more specific information, including the username and password you'd like to use for your new account. You'll also be given the opportunity to opt out of newsletters for Rift and Trion's other games. Finally, you'll be asked to enter some captcha text at the bottom of the page. Once all that is complete, press "Create Account" to move on.
If everything was entered correctly, you'll be taken to a page with a big blue "Activate Your Free Trial" button. Click it if you wish to do so, but understand that your 7 day time limit starts immediately.
Download the Rift Client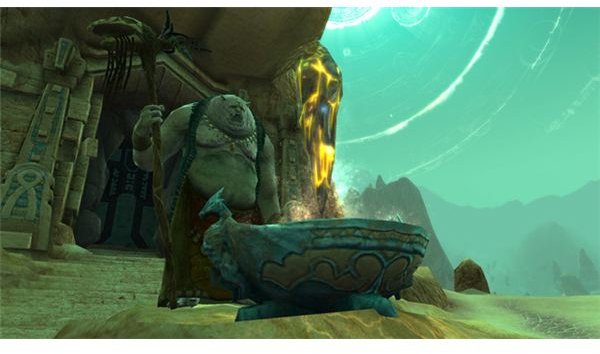 Once your account setup is complete, you'll be taken to the Rift Account Management page, which is where you'll land anytime you log in to the website. Atop this page is another big blue button, this one urging you to "Download Client." Press it to get started downloading Rift.
Clicking the button brings up a download window. Make sure you save the setup program somewhere where you can easily locate it.
The initial setup program is only about 20 megs, so it should download quickly. Before you get excited about jumping right into the game, remember that this is just the patcher program, not any of the actual game files, which will take much longer to download.
Once the patcher setup is downloaded, open the .exe to begin. You'll have the choice of installing in English, French or German. Since you're reading this in English, it might be best to choose that option.
The installer will initialize, then ask you to press the "next" button to get started. Do so.
You'll have to once again accept the license agreement and once again scroll to the bottom to be able to do so. Afterward, choose the folder to which you'd like to install the game and hit "install" to begin. The patcher will install, and you'll be asked to add DirectX and a desktop shortcut. Check the boxes if you do, and the "launch Rift now" box if you'd like to get started transferring the client immediately, then hit "finish" to finish the setup process.
While You Wait for the Game to Download
It's going to take a while to download and install the game client (and any other software you chose to install), so now might be a good time to spend some time with our various Rift class guides. The class system is unique, and it wouldn't hurt to have an idea where you're headed before you jump in.
Log In To Rift For the First Time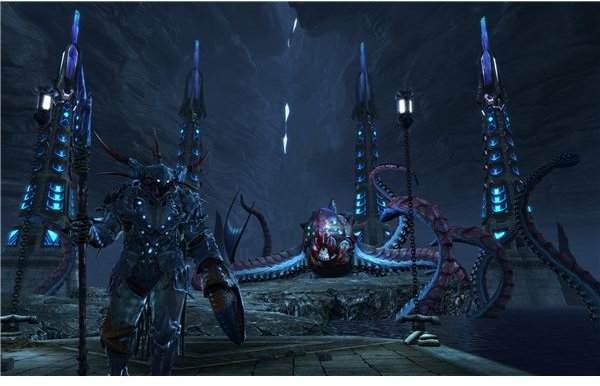 Eventually, once everything is downloaded and installed, you'll be asked to log into the game using the email address and password you entered during the account creation process.
Do so, and you'll be taken into the game for the first time. Get started creating your character, you've only got seven days to decide if Rift is the game for you.
Rift Trial Account Restrictions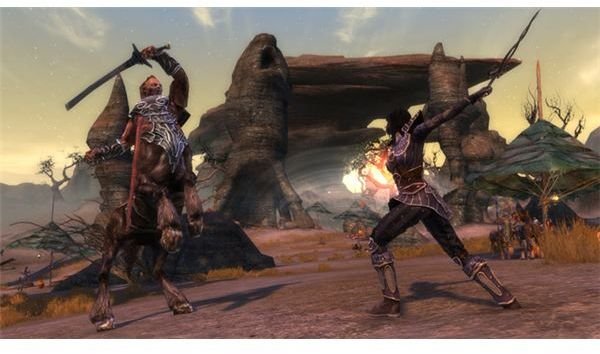 Certain restrictions apply to free trial accounts. They include:
A maximum level of 15.
Maximum 5 Platinum, 500 Planarite, and 1000 Favor limits.
Trial account characters cannot sell items on the auction house, send mail, or initiate trades.
Access to Terminus, Mathosia, Freemarch, Silverwood, Meridian, and Sanctum zones only.
75 crafting skill level cap.
Trial characters cannot be promoted above "member" guild rank.
No global chat ability.
Rift truly is a fantastic alternative to the other high-profile MMOs out there. Now, thanks to the Rift Free Trial, you can experience the world of Telara for yourself before you make the choice whether or not to abandon your current MMO addiction.
References
Author's Experience