Interesting and Fun Facts about Resident Evil Games: Resident Evil History and Trivial Information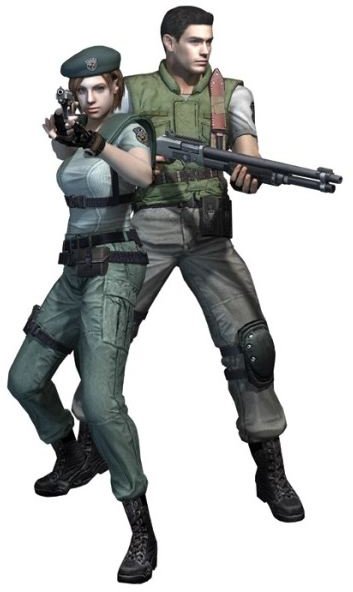 Resident Evil History and Information
Resident Evil games present a nice blend of action and adventure elements with a very creepy atmosphere. Conceived by Shinji Mikami and developed by Capcom, the first Resident Evil (RE) game graced the Sony PlayStation console in 1996. The game attained instant success and spawned two other sequels, Resident Evil 2 in 1998 and RE3: Nemesis in 1999.Resident Evil games were released specifically for Sony PlayStation and ported to PC and other console platforms. There are five RE games released for the PC namely RE, RE2, Resident Evil 3: Nemesis Resident Evil 4 and 5.
One of the creepiest aspects on Resident Evil games is the sudden appearances of zombies and hideous creatures. Resident Evil 3: Nemesis featured a gruesome prototype called Nemesis, who took the liberty of springing in between levels, in boss matches and lone areas. The zombies in Nemesis did not die by a single shot; gamers had to fire multiple shots to kill them. Sometimes, the zombies just pretended to be dead and when the protagonist came anywhere near them, they would sprung up to devour his or her flesh. These random AI behaviors make Resident Evil much scarier than imagined.
Played from a third-person perspective, Resident Evil also features a great deal of object interaction and puzzles. Some RE games encourage creating ammo by combining certain bullets and ammunition. For example, combining bullet A with B creates a new type of ammo C—a shotgun ammo. In the same way, combining B with C creates rockets and so on. Besides ammo combos, there are several puzzles, which generally involve object-interaction elements.
Image Courtesy - Xenocharger/The Resident Evil Wiki
Interesting Facts about Resident Evil Games:
Resident Evil was the first game to introduce the survival horror genre. Although there were other retro horror games like Alone in the Dark with a similar theme, the term "survival horror" became more synonymous with the Resident Evil series.

The first game of the RE series was inspired by games like Alone in the Dark and Capcom's Sweet Home. RE borrowed many elements from Sweet Home, which was actually a Japanese top down RPG game with 2D cartoony characters.

Resident Evil was one of the first games to be made into a movie. The movie called "Resident Evil" depicted the plots of the first two Resident Evil games.

One of Resident Evil's lead protagonists, Jill Valentine was voted as the sexiest game character by News.com.au. Jill Valentine was first seen in Resident Evil and played the lead role in Resident Evil 3: Nemesis. Quite interestingly, gamers will find Jill as a villainous character in Resident Evil 5.

There's a nice Resident Evil fan site called Planet Resident Evil, which was introduced by GameSpy. Gamers will find info and synopsis about latest Resident Evil games and get in-depth walkthroughs and Resident Evil strategy guide.

The PC version of Resident Evil 5 comes with exclusive unlockables including additional costumes and a brand new mini game mode in the Mercenaries section.

The Box pack of the first resident Evil game included a free Resident Evil comic book by Marvel. It was basically a promotional tactic by Capcom and featured artwork by Bill Sienkiewicz.

Many gamers do not know that there was a game called Resident Evil: Survivor for Windows PC. Unfortunately, the game was released in China only. Survivor was also declared by some critics as one of the worst horror games of all time.
Resident Evil Trivia, Courtesy: Wikipedia