Top 5 Free Online Horror Games: Weird Online Horror Games for Horror Buffs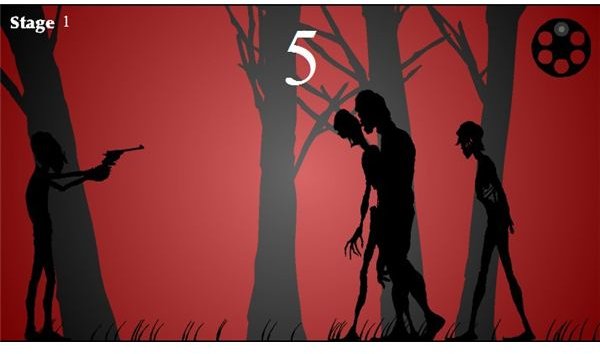 From point and click, to zombie shooters, gamers can have access to a wide variety of free online horror games scarier than any movie. Some use interactive motion videos whereas others employ a combination of puzzles and creepy sounds to scare your bones. So, turn off the lights, put your kids to bed (parental discretion will be required with these games, unless you want to spend months of dealing with 3AM nightmares and years of therapy bills) and use your best headphones to play.
5. Deanimator
A plain zombie shooter, Deanimator has 2D visuals that resemble ancient Chinese shadow puppetry. This free online game is loosely based on H.P. Lovecraft's Herbert West: Reanimator short stories. It is a creepy story about a mad doctor's experiments on corpses. His experiment on reanimating the dead goes wrong, which further develops into an uncontrollable zombie outbreak.
Deanimator provides a unique twist to the story. It gives you a chance to eliminate those gruesome monsters with a pistol and shotgun. Using the mouse, you will have to click on the vulnerable parts of a zombie to kill him in a single shot. There are some edgy scenes, especially when the doctor reloads his pistol and zombies keep pouring in. Any monster coming too close will just pluck his head off. You gain points after each successful kills. The bonus shotgun can really prove handy as it guarantees single shot kills. Although a simple shooter, Deanimator fis definitely scare-worthy.
4. The House
Developed by a Thai game developer Sinthai Boonmaitree, The House has neither any objectives nor any points to score. This 15-minute game is solely developed to scare the daylights out of you. The settings, black and white visuals and eerie sounds may remind you of any old haunted house movie.
The House is different from other point and click free online horror games. There are five rooms to explore. Clicking certain objects in each room triggers horrific scenes, which are absolutely not recommended for the weak heart. Each room tries to reveal the mystery behind a family's suicide. The final room, being the scariest of all, completes the story. The strange ending can leave you wondering what really occurred inside. All in all, The House can be very scary, but too short.
3. Purgatorium
Purgatorium is a point and click room escape game with a horror theme. The graphic visuals are too terrifying to play alone. The game involves certain environmental puzzles which will help you escape the room from the deadly clutches of ghouls. It has a very scary and weird narrative, which unfolds by itself as you solve each puzzle. Being one of the most horrific on this list, Purgatorium can guarantee jolts due to a gruesome combination of grisly visuals and creepy sound. The game is absolutely not for kids or for those who cannot tolerate graphic visuals.
2. Do You Have a Grudge?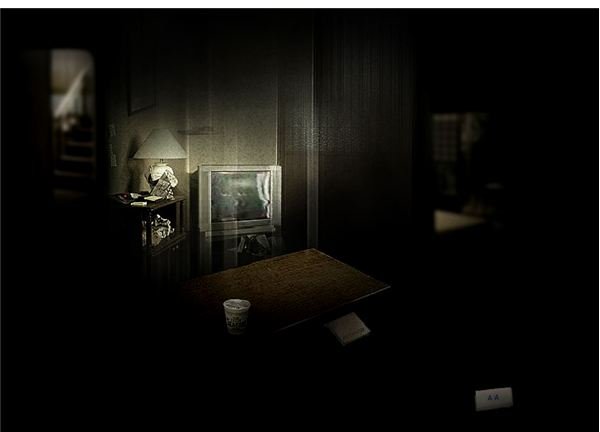 Do You Have a Grudge is one of those short online horror games that are designed solely to give you the creeps. It can get really scary if played with your headphones on. Based on the Japanese thriller, The Grudge, Do You Have a Grudge features visual excerpts from the movie, including the exact haunted house settings and the exact eerie atmosphere. This short point and click adventure game involves fulfilling certain objectives such as going upstairs and getting the laundry, answering a phone call or collecting food from the refrigerator. While completing these objectives, you will encounter random ghosts. Some encounters may even lead to death. The goal is to complete the objectives step by step as mentioned in the list.
To begin, you will have to enter your name and initials. If you fail and fall prey to the ghosts, your name will be featured among other players as "cursed" members of the house. With the same Japanese movie-like atmosphere, Do You Have a Grudge can be your instant dose of bloodcurdling horror.
1. Hotel 626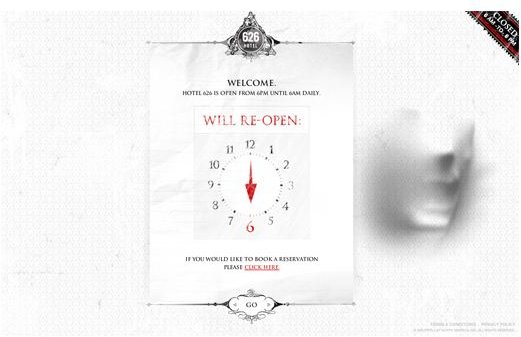 Hotel 626 is one of the spookiest on this list. Unfortunately, the game is only available to play during Halloween, and is currently offline. When it was live, the game was a visual extravaganza, using live actors and interactive video to provide an immersive horror movie-like experience. 626 will remind gamers of old Digital Pictures horror games released for Sega and 3DO game systems.
With around 10 levels, the game basically relies on the mouse. The levels are quite interesting. There is a level where you will have to photograph a ghost, whereas another level will only give you two chances to unlock a security code. The levels are interesting and failing to solve any may result in a gruesome death. However, the developers give a chance to play the level again or skip the level.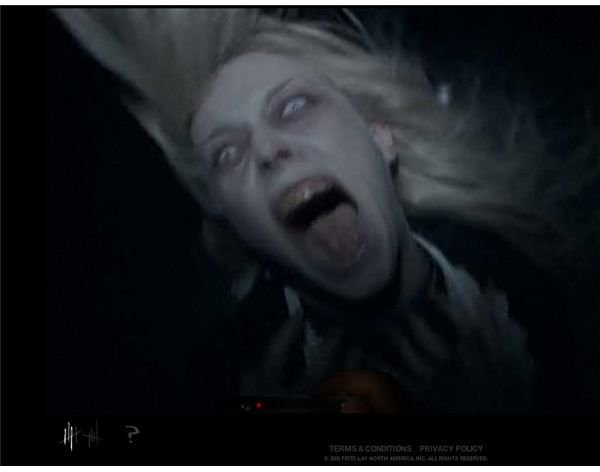 The strange name, Hotel '626' actually means that the site can only be accessed between 6PM and 6 AM. But, there's no need to worry as you can change your PC clock settings to access the site anytime. Just "check-in" by entering your name, password and email address and immerse yourself into a never-before spooky hotel experience.
Editor's Note: It is currently not known if Doritos will bring back Hotel 626 this Halloween or not, but we certainly hope they will! If you visit the link above, it simply states "Hope you had a Happy Halloween. Hotel 626 and Asylum 626 are gone, but check back for future "back from beyond" offerings." Guess we'll all find out what that means when Halloween 2012 rolls around.
Warning: These free online horror games are not for kids. Play at your own peril!