How to Get Online With The PS3: Wireless Network Setup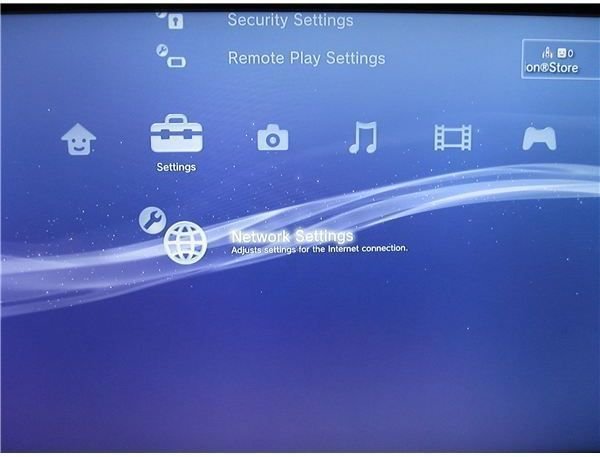 For the new PS3 owner, especially one who doesn't have much experience with modern gaming consoles, the sheer multitude of features available can seem a bit overwhelming and awesome. From the Playstation Store to playing online over the Playstation Network and all the multimedia features of the console, there's a lot to like about the system.
Getting online with the Playstation 3 is kind of a requirement, though. At least it is if you want to be able to do even half of the fun stuff the PS3 offers. Fortunately, whether you're looking to download movies or take on your friends in a little Call of Duty, the process of connecting your console to your wireless network is pretty much the same, and our guide is here to help you through it from beginning to end.
So, let's get this thing set up so you can get online as quickly as possible.
Connecting Your PS3 to a Wireless Network
Before we get started, you're going to have to gather a bit of information on your own. You'll need the name of your wireless network and the password if you're got security set up on it (and you should). Check out your router manufacturer's (Belkin, Linksys, Netgear, etc…) website or your owner's manual if you're not sure how to get this information.
Also, check to make sure your PS3 is close enough to the router to get a good signal. You can check this with a laptop or during the setup process on your system. Generally, you'll want to be fairly close, depending on walls, to get a good signal.
The PS3 Wireless Setup Process
Once you've gathered the necessary information, it's time to get started. First, power on your TV and PS3, and log in if necessary.
From the main PS3 screen go to the "Settings" menu, and scroll down to "Network Settings" at the very bottom.

Enter the "Network Settings" menu by pressing "X."

Choose "Internet Connection Settings" and press "X."

Select "OK" on the next screen.

You'll be asked to select a setting method on the next screen. Select "Easy" to continue.

Select "Wireless" on the connection method selection screen.

Select "Scan" to have the PS3 search for available wireless networks.

Select your personal wireless network (probably the one with the best signal) and press "X" to continue.

Press right on the d-pad or thumbstick to continue from the SSID entry screen. Your network name should already appear in the SSID box.
Choose your security type. Select "None" if you have no password to enter, or either of the other two options, depending on your setup.

Press the "X" button to enter your password, using the on-screen keyboard. Make sure you double-check to ensure all letters and numbers are entered correctly.
Press right on the d-pad or thumbstick to continue. Your system will verify your pasword and configure the connection with your router. If all goes well, you'll be asked to press the "X" button to save your settings and continue.
Select "Test Connection" to have your PS3 run one final check that everything is set up correctly.
Once the test is complete, press the "Circle" button to return to the main menu.
That's it! Your Playstation 3 is setup and ready to get online. Congratulations, and enjoy.