Transferring Files to PS3 Using USB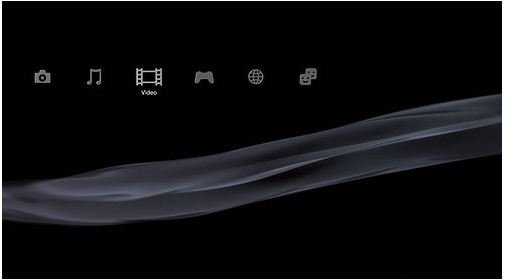 PS3 on your Network
The PlayStation 3 can be connected to your home network via the Ethernet port, and while you'll definitely want to do this for online play, you may not fancy the hassle of setting up access to your computer. If you want to watch a movie or TV show on your PS3 that you've downloaded on to your computer then there is a simple alternative: use a USB flash drive. You could also use an external hard drive, as long as it has a USB cable it will work just as well. You may also want to transfer music and photos onto your PS3 or perhaps even a downloaded save game. They can all be transferred in the same way.
PlayStation 3 Supported Formats
One of the great things about the PS3 is the fact that it supports a wide variety of files. Here's a complete list of supported file formats on the PS3:
Images
Music
MP3
ATRAC (Memory Stick Format)
MP4
WAV
WMA
Video
MPEG-1
MPEG-2
MPEG-4 (H.264)
AVI
AVCHD
WMV
DivX Codec
Watching Movies on the PS3 via USB
Here is a simple step by step guide for watching or transferring movie files onto your PS3 using a USB flash drive or an external hard drive.
First of all you'll need a USB flash drive or an external hard drive.
Plug it into your computer and copy over the movie files that you want to watch on your PS3.
Plug the USB drive or external hard drive into one of the USB ports on the PS3.
Navigate to Video on the PS3 XMB menu and find your device.
Hit triangle to view all contents.
Select the file you want and either copy it to the PS3 hard drive or just play it directly from the connected device.
The process for copying music and photo files is exactly the same.
Copying Save Games to your PS3 via USB
The process for downloading a save game and then copying it onto your PS3 using a USB flash drive or external hard drive is slightly different. Here is a step by step guide for copying a save game to your PS3.
Download the save game file onto your computer and unzip it.
Create a folder called PS3 and a folder inside that called SAVEDATA.
Place the downloaded save files in SAVEDATA (they'll often already come inside a SAVEDATA and PS3 folder in which case you obviously don't need to do this).
Copy the PS3 folder onto your USB device (don't place it inside another folder on the flash drive or external hard drive).
Plug your device into one of the PS3 USB ports.
Navigate to Game on the PS3 XMB menu and then select Saved Data Utility and find your USB device.
Hit triangle to explore and select the save game and then choose Copy.
You'll often have to copy individual files one by one.
You should also note that copying some saved games will invalidate your ability to earn Trophies on that game. Just be careful about what kind of files you are copying. For example you can copy Pro Evolution Soccer 2010 Edit Data in order to get up to date names but you can't copy Saved Data or you'll lose the ability to earn trophies.
Troubleshooting USB to PS3
If the PS3 can't see your device it may be due to the formatting. The device you connect must be formatted to FAT32. There are various ways to do this but the simplest is to plug in your device and check what letter the drive is. Then select Run from the menu in Windows and type cmd to bring up the command window. Type the following line in the window format (Drive Letter): /FS:FAT32
Just to be clear if your drive was K then you'd type format K: /FS:FAT32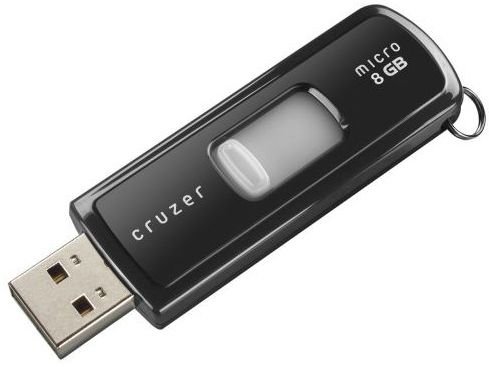 There is a specific problem I encountered with the SanDisk Cruzer Flash Drive. If you have one of these USB drives you'll need to uninstall the U3 Launchpad software which automatically runs. Before you do this make sure that you back up all data on the USB device because this tool will wipe it completely. You can download the U3 Launchpad Removal Tool here.
Once that's gone you should find it works perfectly and instead of going through the eject process in the software you'll need to do it via the icon in your toolbar which says Safely Remove Hardware.
Hopefully this guide has allowed you to transfer files to your PS3, if you have any tips to add or questions then please feel free to comment.