MMORPG Holidays - World of Warcraft, Warhammer Online, City of Heroes and Final Fantasy XI Celebrations (Page One)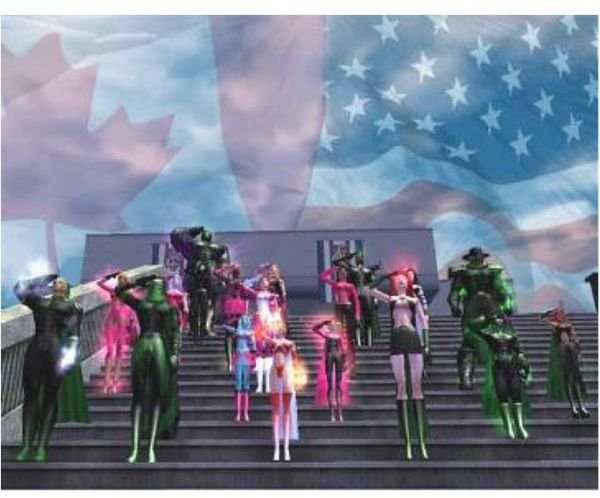 Holidays in MMORPGS - We Like to Party
MMO and MMORPG players have a tendency to lose themselves in a blur between reality and fantasy, a phenomenon which is increased in the celebration of realm holidays, which more often than not coincide with real-world celebrations.
These realms do not simply take traditional holidays and use them as is – they generally create a holiday with strong parallels (like World of Warcraft's Hallow's End) to real-world celebrations and then spin them into something fits the lore of the game. City of Heroes is the exception in this, as its holidays and events are more closely based on actual holidays like Flag Day (among others). These holidays often feature unique events, prizes and powers that are unique to the particular holiday and last only for the duration of the celebration.
Pumpkins and Candy and Costumes (Oh My!)
Halloween is a favorite holiday to be celebrated within the MMORPG realm – for games centered around becoming someone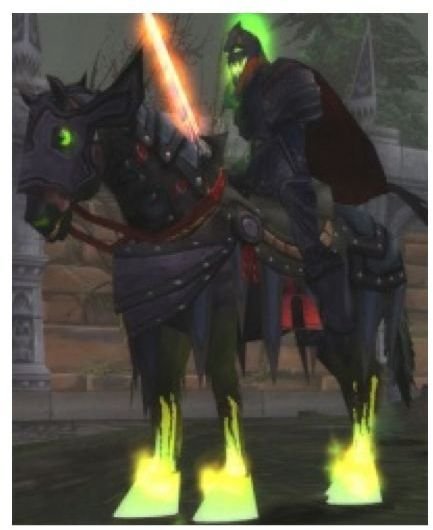 else and following unique and creative missions, the gaming world really enjoys this special time of the event calendar when they get to become someone else and follow unique and creative missions. Regardless of the game, Halloween events are chock-full of the best parts of Halloween – Jack-o-Lanterns litter the pathways and towns, shop owners hand out candy that briefly buffs a character, and characters get to take part in specially-created quests and missions dressed in costumes.
In the City of Heroes 2008 Halloween Event, zombies rose from their graves and attacked anything that moved. For the Hallow's End celebration in World of Warcraft, the Headless Horseman randomly attacks both Alliance and Horde villages and can be raised and defeated in a faction-neutral level 70 quest.
Hallow's End also offers game players both costumes and masks to wear in spells that are won from innkeepers and turn characters into either a bat, a wisp, a ghost, a leper gnome, a ninja, a pirate or a skeleton.
Halloween events include a set of games and events that last (like the prizes one in said games and events) for the duration of the celebration. In World of Warcraft's Hallow's End, players can Trick or Treat or bob for apples at any inn – but be wary! Innkeepers hand out as many tricks as they do treats, so don't be surprised if you're temporarily turned into a kitten or a frog!
Costumes can also be obtained and worn during the Halloween Event for City of Heroes, and badges are awarded to those who collect the largest number of Classical Costumes.
Harvest Festivals (Eat, Drink and Remember)
While most MMORPGs have some sort of festival or small even that celebrates the harvest season (or what Americans call Thanksgiving), during World of Warcraft's Harvest Festival, both factions celebrate the sacrifices made by those who came before, including the Horde hero Grom Hellscream and the Alliance hero Uther Lightbringer. Characters can show their respect for both of these lore-important characters by either lighting a candle in the Western Plaguelands (for Uther Lightbringer) or by leaving a bottle of booze at the Hellscream Memorial in Ashenvale. Celebrations on both sides are punctuated with large feasting tables meant for all to partake.
Grail-Day in Warhammer Online is celebrated around the same time and is more lighthearted, as (while originally intended as a solomn celebration of the Grail) it has become something of a drinker's holiday.
All I Want for Christmas (is a Holiday Themed Mission)
The Winter season in MMORPGs is a time playful celebration, gift-giving, and snow-driven quests. The City of Heroes Winter Event is usually celebrated from the middle of December through the beginning of January and blanket-covers most of the real world's winter holidays. City of Heroes characters receive buffs just for signing in – each player is gifted with the Holiday Spirit and Holiday Cheer Temporary Powers, which grant 48 hours of 25% Debt Protection and the ability to grant someone else a Temporary Power or gift of winter clothing respectively.
World of Warcraft's winter shenanigans are called The Feast of the Winter Veil (also known as the Feast of the Great-Winter) and also lasts several weeks. Along with wintery decorations throughout the villages, seasonal fare shops are also open in the major cities and holiday goodies like candy canes, Winter Ale and mistletoe can all be purchased.
Winter missions are also a fun part of this snowy holiday. Those playing City of Heroes can complete the Father Time Mission, which rescues the kidnapped Baby New Year so that time can move forward and keep the world from ending. Not a mission but a game, characters can also try their snow boots out on a trip or two down the snowy ski course and ski run. Talented participants can earn themselves badges for their performance.
WoW offers players a couple of holiday quests as well, including the Alliance (or Horde) Crest Metzen the Reindeer (levels 60 and above). Another hidden surprise is the Winter Wondervolt Machine (located near the entrance of several cities) which transforms your character briefly into a Winter Veil gnome.
Miscellaneous Holidays
Beyond these basic holiday celebrations, there are many others offered throughout the year in several different MMORPGs, each with their own flavor and lore.
World of Warcraft holidays and festivals include:
The Lunar Festival
Brewfest
Love is in the Air
New Year
Noblegarden
Pirate's Day
Dance of the Earth Mother
Feast of Scribes
Peon Day
Renewal of the Sun
Kosh'harg Celebration
Warhammer Online Holidays (Imperial)
New Years Day – Witching Day
Spring Equinox – More-Growth
Summer Solstice – Sun Still
Day of Mystery – Mystery Day
Autumn Equinox – Less-Growth
Winter Solstice – World-Still
Also keep an eye out for:
The Starlight Festival – the Winter festival for Final Fantasy XI
The Celestial Nights Festival – the Summer festival for Final Fantasy XI that requires players to write real-world poetry. Yes, poetry!