Spotlight on Indie Issue #3: Interview with Indie Game Developer tons of bits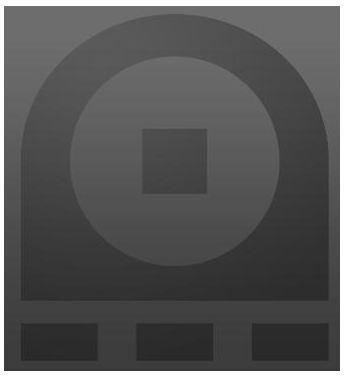 Indie Game Developer tons of bits
I recently played the enjoyable retro-style 2D platformer Mission in Snowdriftland and the fun multiplayer action game chick chick BOOM, both developed by tons of bits. After checking out the two games, I requested an interview with the small game developer to get some insight on the titles, the company's direction, and the personnel's candid thoughts on the gaming industry. What resulted was a fun Q&A that delves deep into the goals and dreams of not only tons of bits, but other independent game developers out there.
Bright Hub: Could you give the readers a little background information about tons of bits?
tons of bits: tons of bits is a small game developer studio based in Frankfurt, Germany and was founded back in 2008. The founders are: Bogac Sariaydin, responsible for anything art and design related; Steve Welz, programming, 3D; and Ivica Aracic, programming.
chick chick BOOM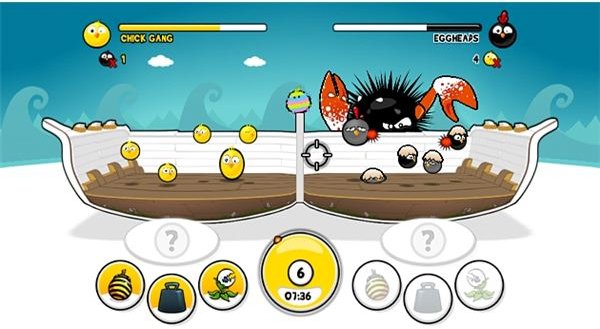 BH: Your current focus is on chick chick BOOM for WiiWare. Is it possible that tons of bits will take the formula of that game and expand upon it to make a sequel somewhere down the line?
tons of bits: We thought about converting chick chick BOOM to other platforms, but in the end we came to the conclusion that the special requirements of the game can't be met by other platforms without losing core elements of the game (e.g. multiple pointer controls).
BH: Why should Wii owners download chick chick BOOM? What types of gamers is this title geared toward?
tons of bits: chick chick BOOM's main strength is in its multiplayer. It appeals to anyone who owns a Wii and loves to play games with or against friends on the same console. chick chick BOOM can be played by children, hardcore gamers, or by the whole family. There is no restriction or barrier regarding the age or playing skills. Speaking of WiiWare, there aren't a lot of games offering multiplayer from two to four players which can be played in co-op mode as well.
Another advantage of chick chick BOOM is that you can pick it up any time for a quick match with friends or play alone. It's like a sports game, which can be played even after months and years, as the fun and gaming experience results from the dynamic gameplay. The permanently jumping chicks and the possibility of drawing lines freely into the arena generate new situations each time you play.
Mission in Snowdriftland
BH: tons of bits recently teamed up with other indie developers such as Team Meat (Super Meat Boy), Gaijin (Bit.Trip), and Amanita Design (Machinarium) to name a few. Together you brought back Mission in Snowdriftland, a fun 2D platformer. Why is the game only playable for a limited time? Are there any plans of bringing the game out for a full release?
tons of bits: Mission in Snowdriftland is playable for a limited time for a simple reason: it is an advent calendar with a winter theme. We don't think that it makes much sense to play such a game over the whole year. No one is looking forward to a chocolate advent calendar on Christmas if he already has it hanging on the wall the rest of the year.
BH: Will we ever see Mission in Snowdriftland on Xbox Live Arcade, PlayStation Network, or WiiWare? Is that something that interests you?
tons of bits: Regarding the full release, we indeed have some ideas on this; however, there are no concrete plans yet.
Going Multiplatform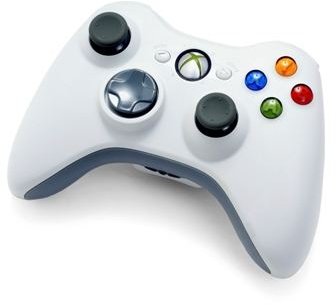 BH: While we're on the topic of other platforms, are you solely interested in releasing digital games? Or is it possible that we'll see physical tons of bits games on the Xbox 360, PlayStation 3, Wii, PSP, and DS?
tons of bits: Digital distribution platforms are currently the best choice for a small studio like ours. We are not averse to releasing physical games; however, this would require a bigger budget and a publisher. For now, we like to keep the company small and independent.
Being an Indie Game Developer
BH: Let's touch base on the independent game developer scene. What struggles do you face as an indie dev? What are the setbacks?
tons of bits: The most obvious problem is that indie games have a hard time being mentioned on the sites and magazines of the larger press. They compete with the big game companies and only a small part of indie games are featured in these larger sites or magazines.
Naturally, the lack of missing funds (from a publisher) is one of the hardest problems to deal with. You need financial coverage; otherwise you don't even need to start with a project.
BH: Alternatively, what perks come with being an independent game developer? (In terms of freedom, ideas, and the cult-like fan base.)
tons of bits: Of course the freedom factor is the most important point justifying the decision of making indie games. Even more since this factor stretches across all aspects of making a game. There is no one telling you what to do, how something must be changed, or when you have to be done. It is the key to creativity and innovative ideas. That's the only reason why the indie game scene still exists in my eyes. The lack of manpower, high end graphics, or complexity (in terms of huge content) is compensated by creativity and passion.
Today's Video Game Consoles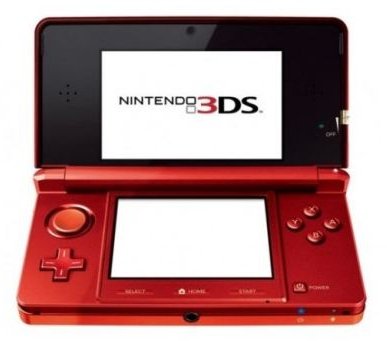 BH: What are your thoughts on the current spectrum of gaming? What do you think of the current major home consoles? And what is your standpoint on the upcoming Nintendo 3DS?
tons of bits: We think that the situation for game developers and players currently is very interesting. With the Wii console, Nintendo opened a completely new target group and also new possibilities for game design. Kinect and Move as the logical counterparts extended the market even more. Though the hardcore gamers will concentrate mostly on the conventionally played games, the games sector benefits from this progress – not in terms of financial benefit. Games just gained more awareness in society.
In combination with the fact of having download platforms on all consoles we think the conditions for small teams being active in the game developing sector are better than ever before.
The Nintendo 3DS will continue establishing this status. And it is more than tempting to develop a game for this platform. :)
Awareness on Indie Gaming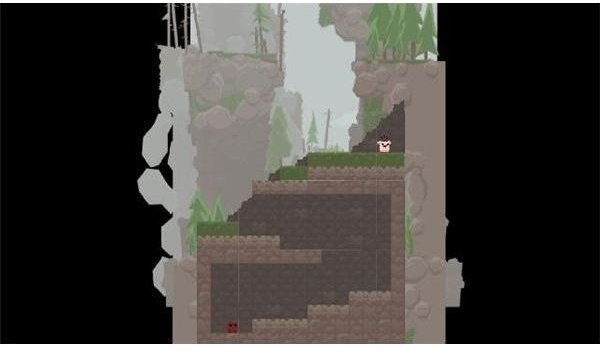 BH: Raising awareness and spreading the word on independent games is crucial for the market. What other tactics would you say are necessary in ensuring that more indie games get the exposure they deserve?
tons of bits: If you have done everything possible like having an updated homepage, screenshots, trailers, being active on community portals (Facebook, Twitter, etc.) there isn't much left than hoping that the game-loving editors of magazines and websites will bethink themselves of what good games are made of – and maybe give unknown jewels a chance to be reviewed.
Regarding the product itself, it might be a good decision to go for a game idea which is not focused on a special target group.
Current Goals
BH: Is tons of bits currently working on more games? If so, could you tell us a little about them? Or is everything super top secret at the moment?
tons of bits: Well, rather than the super top secret [game], the decisions on which projects to continue with are not final yet. We will know more details after the next weeks of defining the next steps.
BH: What is the main goal of tons of bits? Would you rather release games at a slower pace or become a major force in independent game design and launch multiple titles in a short amount of time?
tons of bits: Actually, if you don't have a real big hit it's not possible to develop games for a long time span because of the financial matter. So the goal should be to have a good balance between development time and reasonable downloads. The bigger the impact of a game, the more funds you will have, and the more time you can take for the next title.
The Bigger Picture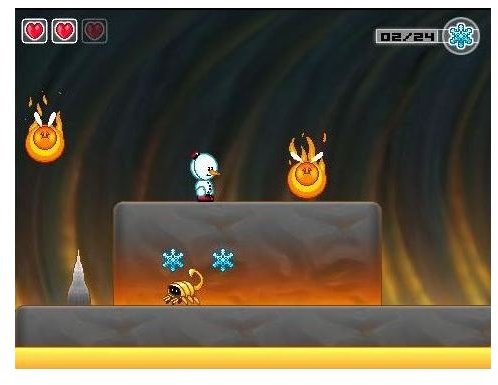 BH: Lastly, what would you like to say to all the gamers out there that may not be especially familiar with independent games and stick closely to mainstream titles?
tons of bits: Regarding awareness, I [say] gamers (including editors and everyone else who loves games) should ask themselves: With the awareness an indie game gets today, would Tetris have the same success these days? I doubt this, since 95% of gamers wouldn't even play the game after seeing that the graphics [are] not polished, there is no story, no characters, no missions and no other images than screenshots of stacked blocks. But having these [elements] wasn't the reason Tetris [became] one of the most brilliant games ever created – regardless of the market's circumstances at that time.
A game must be fun.
A Huge Thanks to tons of bits
I would like to personally thank Bogac Sariaydin, Steve Welz, and Ivica Aracic – the entire tons of bits crew – for taking the time to answer my many questions regarding their company as well as the entire indie game industry. We'll be waiting for the next release from tons of bits. Thanks a lot, and best of luck.