Best PC Gaming Computers: Performance PCs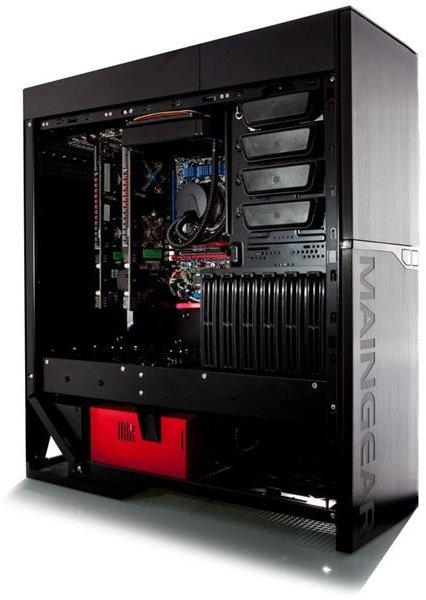 Gaming in Style
PC gaming doesn't require quite as much power as it once did, but playing the latest game at the highest detail settings - which I'm sure you want to do - does require a capable PC built with gaming in mind. As a result, gaming PCs still thrive. They range from budget boxes capable of giving you the maximum bang for the buck to gigantic gaming palaces built to cater to your every need and whim.
In this list I will pick out three of the best PC gaming computers built today. These PC gaming computers cover a large amount of the market's range, but they are all superb machines for their respective prices able to provide many hours of PC gaming joy and run all of today's hottest games with most graphics details enabled.
Maingear Shift
I think Maingear is one of the most under-appreciated PC builders today. They don't seem to advertise a great deal, and reviews for their products are rare. But when something does turn up in the media about them, it is almost always praise. And rightly so, for the moment you first glance at the Maingear Shift you get the feeling that you've encountered something which has been given its builder's full attention. Its monolithic black tower isn't flashy, and in fact can blend into some rooms rather well. But take a closer look and you'll see that it is an amazing chassis, and that the Maingear Shift has something most gaming PCs lack - elegance.
But it isn't just about looking good. The Shift's recommended price is around $2200 dollars in its base configuration. Configure it as I recommend by downgrading the processor to a Core i5 750 (or an i7 8xx if you do a lot of encoding and other processes that can take advantage of Hyper Threading) and upgrading the video card to a Radeon 5870 and you'll reach a price of about $2400. That's the mid-range of gaming PC prices from specialist builders, and to be honest, its a steal. It is a very fast PC built by people who obviously know what they're doing. Best of all, Maingear follows a no-bloatware policy, so the Shift's scorching performance won't be dragged down by intrusive software.
Falcon Northwest Talon
Falcon Northwest has been in the custom PC business for almost two decades. They are today what they were when they first started - a premier PC builder focusing on the needs of PC gamers, but now there are almost twenty years of reputation and experience doing it, as well. When I was only twelve remember lusting after a Falcon Northwest gaming PC, and today they are still some of the most attractive PCs on the market.
The Talon is Falcon Northwest's mid-range model. Unlike some other PC builders, Falcon Northwest makes sure even the base model Talon is complete and requires few upgrades. The only component I would seriously recommend upgrading is the video card, as the puny Geforce GTX 250 comes standard. The other specs, from the Core i5 750 processor to the four gigabytes of DDR3 RAM, are all very good for a gaming PC. In fact, the Talon represents an overall better value then the Maingear Shift when it comes to pure performance, as the Talon is competitive with the Shift in every area but bases at around $1500 bucks.
There are a few problems, however. I don't think the Talon's case is as good as the one used with the Maingear Shift, nor is it as attractive. In addition, the cost of upgrades seems a little higher on the Talon, so the systems come closer in price if you add a lot of upgrades. Still, the Talon is a good pick if you're looking for a well built, but low cost, gaming PC that lets you get in on a very prestigious brand at a relative bargain.
iBUYPOWER Gamer Paladin E850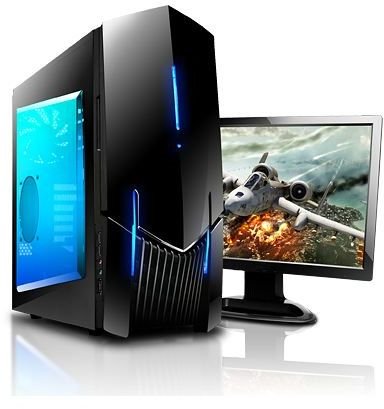 Unlike Falcon Northwest and Maingear, iBUYPOWER is not know for building gaming PCs with hand-crafted precision. They are not know for delicately positioning case wiring away from fans and heatsinks and they're not known for superb customer service if anything goes wrong. What they are known for, however, is packing huge amounts of power into your budget. And when it comes to this, iBUYPOWER is a master of the craft.
Just look at its specs. The Gamer Paladin E850 comes with a Core i5 750, Radeon H5850, and eight gigabytes of RAM. Its price? A cool $1200 dollars, $300 less than a far less admirably equipped Talon and a grand less than the Shift. And yet the Gamer Paladin E850 is every bit as powerful as those systems when it comes to raw gaming performance. The story is the same if you customize or choose another model, as well. No matter what you want, iBUYPOWER will sell it to you at a very reasonable price.
Does this mean the Gamer Paladin E850 is the best gaming PC here? That depends. The Shift and the Talon are like fine German sports cars, not only fast but also refined in every way. The Gamer Paladin E850 is more of a muscle car. Its looks are louder and its quality more ragged, but at the end of the day it will keep up and cost you far less. If you want a cheap gaming PC, the Gamer Paladin E850 is the gaming PC for you.