Gaming Gear: Mobile Gaming Must-Haves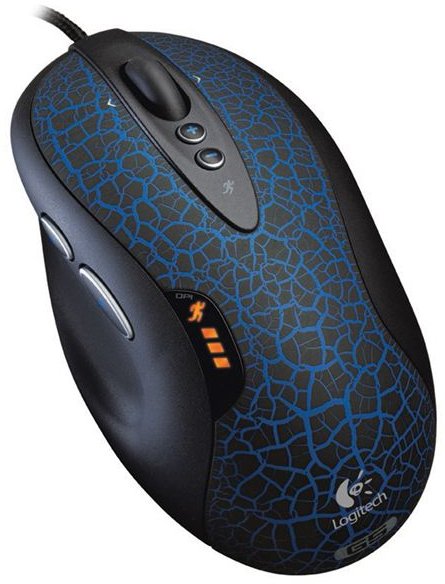 In Addition To…
So, you've got a great gaming laptop. You're a LAN party fan, ready to hit the road at a moment's notice - all it takes is one phone call.
But wait. Not so fast. There are some mobile gaming essentials that every PC gamer will want to make sure they have before visiting their favorite LAN party. Some of these essentials are obvious, and some of them are not, but they will all make gaming on the road a lot more fun.
Must Have #1: Logitech G5
The Logitech G5 was reviewed by yours truly several months ago and received a hearty recommendation. It is an extremely precise tool which is easy to utilize thanks to a textured surface which provides great grip and sensitivity which can be adjusted at the push of a button. The Logitech G5 also receives the nod as a great mobile gaming mouse, however, because it actually small and light by the standards of gaming mice. The four pads on the bottom of the mouse allow it to glide across most surfaces, too - so long as there is a piece of paper around, the Logitech G5 should be usable with extreme efficiency.
Price is a big deal, as well, and the G5 wins big because it is typically available for just under $50 dollars. It is far easier to justify lugging around a G5 then something like a G9, which costs almost twice as much, is heavier and larger, and doesn't offer much of a benefit in terms of gaming performance.
Must Have #2: Mobile USB Hub
Gaming on the go can cause an unexpected need for USB usage. Game devices like mice, keyboards, joysticks, and controllers can quickly take up USB ports. Throw in the need for using USB for mobile hard drives and zip drives and it is possible that even a well endowed laptop will not have enough USB ports. Even if enough ports are available, their location may be inconvenient and allow wires to get in the way.
A mobile USB hub will solve this. Be sure to buy one which is actually capable of functioning without an AC adapter. There are reasons to buy hubs with AC adapters, but none of those reasons apply to mobile gaming. Also, buy a "squid" style hub if possible for to help ensure cords are kept out of the way.
Must Have #3: Rugged Portable Hard Drive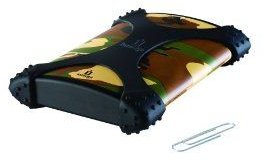 Having a large, rugged, portable hard drive is extremely useful for a mobile gamer for numerous reasons. A mobile gamer is likely to have a large collection of games that they may want to play, but putting all of those games directly onto the laptop hard drive may not be practical for reasons of performance, space, or both. In addition, there are many cases where a gamer may want to play a game at a LAN but not have the game already on their computer. A mobile hard drive acts as a means of moving a game quickly from one computer to another so everyone can play. It also can be used to store and move save game files, mods, and other relevant data about a game.
Be sure to buy a portable model, which would be an external hard drive model that does not require an AC adapter to function. Also, a rugged model such as the Iomega eGo is a good idea. Rugged portable hard drives are capable of taking minor falls and shocks. These are common hazards. All it takes is one bump of a desk or flick of a mouse to send a portable hard drive sailing towards the floor.
Must Have #4: Extra Extended Battery
Assuming that your mobile gaming solution is a mobile gaming laptop, buying an extra extended battery is a very good idea. Batteries don't last very long under gaming conditions, and while a gamer should ideally never have to do serious gaming without a power source nearby, there can be occasions where the number of outlets available simply run out.
In that event you'll only be able to game as long as your battery lasts. Buying an extra battery is therefor a very good idea. Preferably the extra battery will be a large, 9 or 12 cell version for maximum battery life. On some gaming laptops two large batteries can provide 4 or 5 hours of gaming time away from an outlet. Note, however, that those who have purchased extremely powerful laptops can expect far less time away from a socket.
Must Have #5: Mobile Beverage Cooler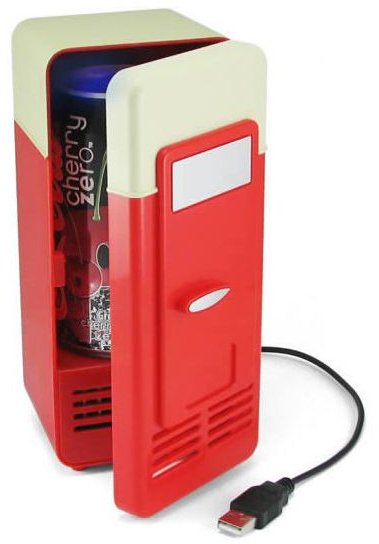 Hardcore fragging can make a person work up a thirst that only the coldest drinks can quench. At the same time, getting up to retrieve a tasty beverage from a fridge at a LAN party isn't always possible. Someone might start a match without you, or take your spot - neither of which are acceptable outcomes!
The only logical choice, then, is to bring the fridge to you. Coolers are heavy, however, and bringing a mini-fridge might raise a few eyebrows even if it would be a good way of expressing how hardcore youtruly are. The logical solution to this problem is the USB mini-fridge, a one-can beverage cooler which requires nothing but a USB connection to your laptop of LAN gaming rig.
The USB mini-fridge can only cool one can at a time, but the saavy gamer can bring along several cans and place a new one into the mini-fridge once an already cooled can is taken out. Just be careful about the short USB cable on the mini-fridge - you might want to bring an extender!